With TV now more expensive than ever, new financial options have emerged in the international TV business.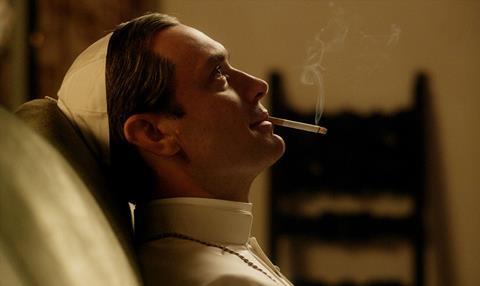 In recent months, a number of networks, financiers and distributors have come together in international financing ventures intended to help participants compete for the sort of TV projects now seen as vital, brand-defining assets.
The new $250m multi-year co-production partnership between HBO and Sky will see the two pay-TV giants, already one-off collaborators on series such as The Young Pope, take pitches from Europe and the US for a couple of series a year. And in the words of HBO chairman Richard Plepler, it will "raise the bar even higher in pay TV programming".
BBC Worldwide and European film financier Anton Corp (backer of features including Tinker, Tailor, Soldier, Spy and Shaun The Sheep Movie) are joining forces for the Drama Investment Partnership, which is set to greenlight at least $195m (£150m) worth of UK drama with international appeal in its initial three years.
And Atrium TV is a London and Los Angeles-based commissioning club designed by former Sony chairman Howard Stringer, independent distributor DRG and Sweden's MTG to create premium content for regional SVoD and telco outlets.
Atrium expects to have between six and 10 member companies — Nordic outlet Viaplay is the first to have been named — and is developing projects including moon-shot drama The Eagle Has Landed, period detective tale Fandorin and Vietnam historical drama Saigon.
DRG CEO Jeremy Fox explains that, while regional outlets can afford to make local series and acquire completed shows from the US, "we're trying to hit that middle ground where they get their House Of Cards [the series that first put Netflix on the high-end drama map] but they haven't paid 100% for it. They're treating it as an original commitment, and that way they can get higher value content at a fraction of the price."
Atrium will focus on projects with budgets of around $5m an episode. "When I started this six months ago, I thought [that] was a big number," comments Fox. "Now it might not be."
Read more:
Is high-end TV becoming too expensive?