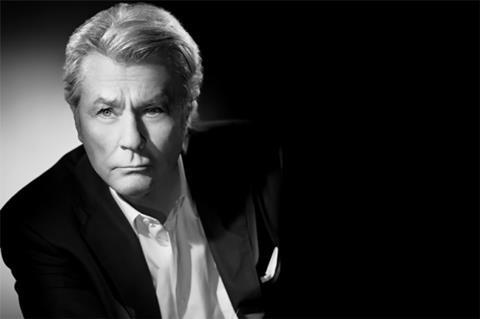 French actor Alain Delon will receive the honorary Palme d'Or at the 2019 Cannes Film Festival (May 14-25).
In statement, Cannes General Delegate Thierry Frémaux said: "Pierre Lescure and I are delighted that Alain Delon has accepted to be honoured by the Festival. He hesitated for a long time, having long been reluctant to this Palme d'or because he thought he should only come to Cannes to celebrate the directors he had been working with."
Among the 83-year-old's most well-known films are Rocco And His Brothers, Plein Soleil, L'Eclisse, The Leopard and Le Samouraï. With more than 80 credits to his name, Delon says his acting career is now over.
Previous recipients of the honorary Palme d'Or are Jeanne Moreau, Woody Allen, Bernardo Bertolucci, Jane Fonda, Clint Eastwood, Jean-Paul Belmondo, Manoel de Oliveira, Agnès Varda and Jean-Pierre Léaud.
The jury for this year's Cannes Film Festival will be chaired by Alejandro González Inárritu. Jim Jarmusch's The Dead Don't Die will open the Competition.
The 2019 Official Selection will be announced tomorrow (April 18).