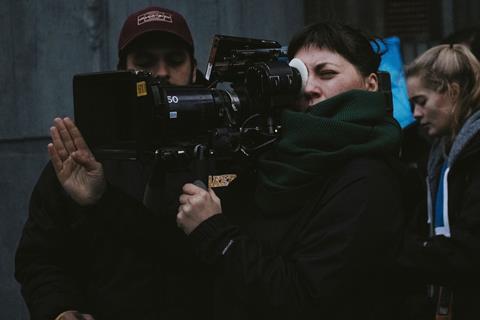 illuminatrix, a UK-based collective of professional female cinematographers in the UK, has launched a sister platform to promote up and coming talent called illuminatrix rising.
The new channel will profile two emerging DOPs every month on the illuminatrix website; those DOPs will also curate the collective's Instagram feed and have the opportunity to be mentored by an illuminatrix member.
The first DOPs featured were Simona Susnea and Diana Olifirova, whose work has screened at Edinburgh International Film Festival, BFI Film Festival and Poitiers Film Festival.
Run by and for female DOPs, illuminatrix requires at least five years working as a professional DOP, and aims to change the underrepresentation of women in cinematography by giving producers and directors an online resource through which to view their work.
According to a study by the Centre for the Study of Women in Television and Film, of the top 250 grossing films in 2016, only 5% had female cinematographers, only a slight increase from 4% in 1998.
illuminatrix members currently include Natasha Braier (The Neon Demon, The Rover), Lynda Hall (The Imposter, Dreams Of A Life) and Nanu Segal (The Levelling).
The new rising channel is supporting by Pinewood MBS Lighting, whose Managing Director said "illuminatrix have been inspirational in raising awareness of the work of female DOPs. This new initiative will expand their reach to help provide the next generation of talented cinematographers the recognition they deserve."