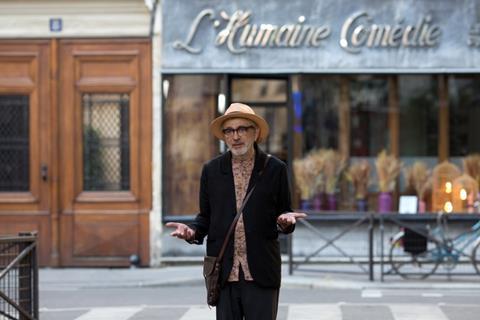 Elia Suleiman's It Must Be Heaven and Maryam Touzani's Adam received four nominations each in the first round of voting in this year's Critics Awards for Arab Films.
A total of 142 Arab and international film critics from 57 countries are participating in the fourth edition of the awards, organised by the Arab Cinema Centre (ACC).
Suleiman's comedy-drama It Must Be Heaven, which premiered in Cannes Competition in 2019, has been nominated for best film, director, actor (Suleiman) and screenplay.
Moroccan filmmaker Touzani's feature directorial debut Adam, which premiered in Cannes Un Certain Regard last year, is also nominated for best film and director.
The film's co-stars Lubna Azabal and Nisrin Erradi were also nominated for their performances as a widow and a young woman pregnant with an unwanted child who are thrown together by circumstance. Erradi was a Screen Arab Star of Tomorrow in 2019.
Other features to receive nominations include Tunisian director Mehdi Barsaoui''s A Son, starring French-Tunisian actor Sami Bouajila as man who discovers an unexpected family secret when his son is injured in a terror attack. Barsaoui is nominated for best screenplay and Bouajila for best actor.
Also from Tunisia, Ala Eddine Slim's second feature Tlamess picked up nominations for best director and best actor for Egyptian actor/singer Abdullah Miniawy. The pictured premiered in Directors' Fortnight last year.
Egyptian-Tunisian actress Hend Sabry is nominated for best actress for her performance in Tunisian director Hinde Boujemaa's Noura's Dream as a woman trying to escape the clutches of a violent, petty criminal husband. The film premiered in Toronto and San Sebastian last autumn.
Two films from Sudan, where a once flourishing cinema culture is being rebuilt following the ousting of authoritarian leader Omar al-Bashir in April 2019, received nominations: documentary Talking About Trees, about a group of filmmakers who attempt to revive an old cinema, and pre-revolutionary drama You Will Die At Twenty which is nominated for best film.
The ACC has appointed Rome-based US film critic Deborah Young as the new manager of the initiative. She replaces Ahmed Shawky, who resigned from the role as well as from his new position as artistic director at the Cairo International Film Festival last week.
The winners are normally announced at the ACC stand during the Cannes Film Festival. Following its cancellation this year, they will instead be unveiled during next week's online Marche du Film (June 22-26).
The best film winners in the first three editions were Egyptian director Tamer El Said's In The Last Days Of The City (2017), Palestinian filmmaker Annemarie Jacir's Wajib (2018) and Egyptian director AB Shawky's Yomeddine (2019).
The full list of nominees:
Best Documentary
143 Rue Du Desert, dir. Hassen Ferhani (Algeria)
Talking About Trees, dir. Suhaib Gasmelbari (Sudan)
For Sama, dirs. Waad al-Kateab, Edward Watts (Syria)
Best Actress
Lubna Azabal, Adam (Morocco)
Nissrine Erradi, Adam (Morocco)
Hend Sabry, Noura's Dream (Tunisia)
Best Actor
Elia Suleiman, It Must Be Heaven (Palestine)
Sami Bouajila, A Son (Tunisia)
Abdullah Miniawy, Tlamess (Egypt)
Best Screenplay
Amjad Abu Alala, Yousef Ibrahim, You Will Die At Twenty (Sudan)
Elia Suleiman, It Must Be Heaven (Palestine)
Mehdi Barsaoui, A Son (Tunisia)
Best Director
Elia Suleiman, It Must Be Heaven (Palestine)
Ala Eddine Slim, Tlamess (Tunisia)
Maryam Touzani, Adam (Morocco)
Best Film
Adam, dir. Maryam Touzani (Morocco)
It Must Be Heaven, dir. Elia Suleiman (Palestine)
You Will Die At Twenty, dir. Amjad Abu Alala (Sudan)