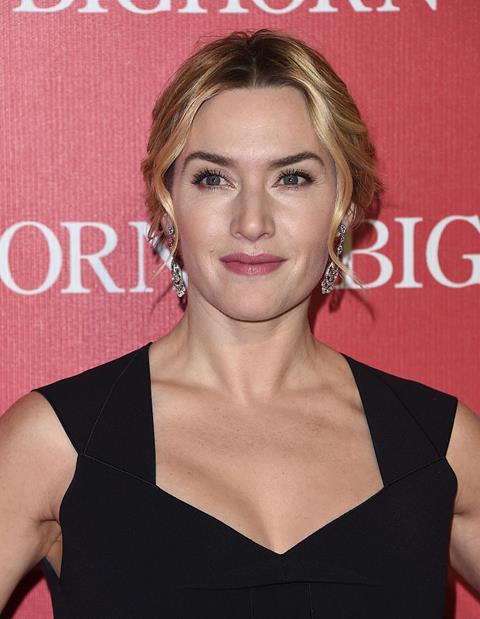 Kate Winslet will receive the TIFF Tribute Actor Award at the Toronto International Film Festival, which is set to go ahead as a physical and online event.
Winslet, who won an Oscar in 2009 for The Reader, stars in Francis Lee's period romance Ammonite, which will receive its world premiere at TIFF.
The seven-time Oscar-nominated star of Titanic, Eternal Sunshine Of The Spotless Mind and Steve Jobs was more recently seen in Roger Michell's TIFF 2019 drama Blackbird and has completed filming on James Cameron sequel Avatar 2.
Winslet will receive the award remotely on September 15. Following the inaugural TIFF Tribute Gala in 2019, which honoured actors Meryl Streep and Joaquin Phoenix among others, this year's awards will take place virtually as restrictions due to the virus crisis continue. Further information about the format of the awards is expected in the coming weeks.
Screen understands that TIFF will proceed with plans for a hybrid version of the event from September 10-19, while monitoring the situation and maintaining contact with federal, provincial and municipal health officials. This is despite Telluride announcing it had cancelled this year's edition amid a rise in Covid-19 cases in the US.
Announcing Winslet's award, TIFF executive director and co-head Joana Vicente said: "Kate's brilliant and compelling onscreen presence continues to captivate, entertain, and inspire audiences and actors alike.
"Her onscreen presence is as powerful and courageous as the women she chooses to portray. Kate's most recent performance as Mary in Francis Lee's Ammonite affirms her position as one of the best and most respected actresses of her generation, and we are delighted to honour her extraordinary talents at this year's festival."