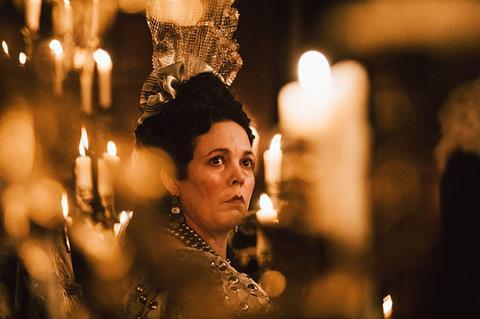 The Favourite has scooped four European Film Awards (EFAs) ahead of the main ceremony next month.
Yorgos Lanthimos' period drama picked up half of the craft prizes awarded by the European Film Academy and chosen by an eight-member jury.
They included best European cinematography for Robbie Ryan, editing for Yorgos Mavropsaridis, Sandy Powell for costume design and Nadia Stacey for hair and make-up.
They will be the first to be honoured at the EFAs in Berlin on December 7.
Further awards saw production design go to Antxon Gómez for his work on Pedro Almodóvar's Pain And Glory while composer John Gürtler won the prize for original score for Nora Fingscheidt's German drama System Crasher.
The sound award was shared by Eduardo Esquide, Nacho Royo-Villanova and Laurent Chassaigne for their work on Álvaro Brechner's A Twelve-Year Night while the visual effects prize went to Martin Ziebell, Sebastian Kaltmeyer, Néha Hirve, Jesper Brodersen and Torgeir Busch for Roy Andersson's dream-like About Endlessness.
The jury comprised editor Nadia Ben Rachid; cinematographer Vanja Černul, composer Annette Focks, hair and make-up artist Gerda Koekoek; costume designer Eimer Ní Mhaoldomhnaigh; production designer Artur Pinheiro; sound designer Gisle Tveito; and visual effects supervisor István Vajda.
The nominations for this year's EFAs were revealed earlier this month and are led by Pain And Glory, Roman Polanski's An Officer And A Spy and Marco Bellocchio's The Traitor, with four nods apiece.
The animation nominations have also been unveiled for the awards, which have added a TV category for the first time. The ceremony will be streamed live from Berlin on Curzon On Demand on December 7.