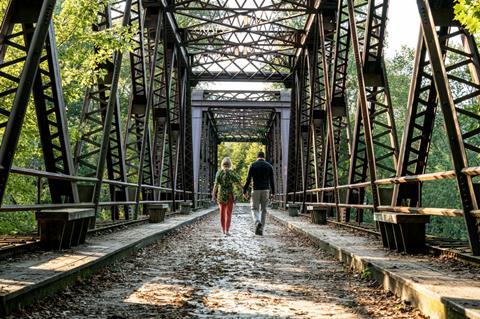 Thriller sequel A Quiet Place Part II will look to replicate its success in international markets when it opens in 563 UK cinemas this weekend.
The film took $48.4m (£34.3m) across its opening three-day weekend in North America. This represented the best debut in the territory since the pandemic began; and, given social distancing measures, compares well with the $50.2m three-day opening of the first film in April 2018, which went on to gross $188m (£133.1m) across the US and Canada.
It moved up to $58m (£41.1m) including Monday, and had $65.2m (£46.2m) as of Wednesday June 2. In international markets it took $22m (£15.6m), a figure on a par with the first film's opening.
John Krasinski returns to direct the sequel, which follows the Abbott family as they leave home and confront the unknown of the outside world. It will expand to 618 sites once cinemas in Ireland are allowed to reopen from Monday, June 7.
The first film opened to £2.7m in the UK and Ireland in April 2018, ending on a decent £12.1m. Anything in the region of either of those numbers would represent an excellent result for distributor Paramount. Another benchmark is Warner Bros' franchise horror The Conjuring: The Devil Made Me Do It which opened to £1.9m last weekend, with £3m in total.
Universal is conducting its first full theatrical release since UK cinemas reopened, with Land opening in over 150 locations.
The film is the directorial debut of Robin Wright, star of Forrest Gump, The Princess Bridge and Netflix series House Of Cards. It opened in the US and Canada in February, where it has grossed $2.6m (£1.8m) to date. Wright plays a bereaved woman who seeks out a new life off the grid in Wyoming.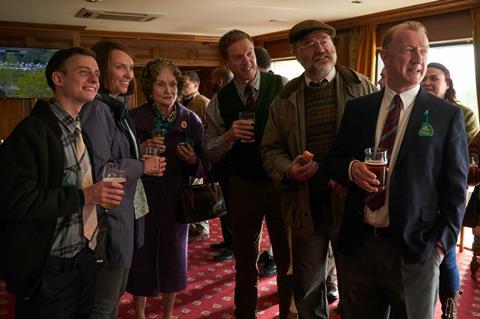 Warner Bros is distributing Euros Lyn's Sundance 2020 title Dream Horse. Toni Collette, Damian Lewis and Joanna Page star in the true story of a Welsh bartender who convinces her neighbours to support her racehorse in competing with the elites.
Dream Horse is backed by Ffilm Cymru Wales and Film4, produced by UK companies Ingenious Media, Popara Films and RAW, with Cornerstone Films handling worldwide sales. It is Lyn's second feature after 2016 thriller The Library Suicides. Australian star Collette has had hits in the last few years with Knives Out (£13.1m) and the leading role in Hereditary (£5.7m).
After Love, the feature debut of Screen Star of Tomorrow 2015 Aleem Khan, is releasing in 47 locations through BFI Distribution, following advance previews in a further site on Thursday. 12 Picturehouse and 12 Cineworld venues are on board, as well as independent sites in Manchester, Belfast and Cardiff. Joanna Scanlan stars in the story of a lady in Dover, England whose husband dies suddenly; and after his burial, she finds he had a secret just across the English Channel in Calais.
Altitude is releasing Viktor Kosakovskiy's documentary Gunda in 30 locations. The film was a buzzy title on its debut in Encounters at Berlinale 2020, going on to play festivals including New York, IDFA, Zurich and Thessaloniki. It looks at the daily life of a pig, two cows and a one-legged chicken on a farm. Kosakovskiy's 2019 title Aquarela took £22,109 for Park Circus.
Curzon is distributing Robert Machoian's family drama The Killing Of Two Lovers in 10 locations from today. It centres on a man trying to keep his family of six together during a separation from his wife. The US title launched at Sundance 2020.
In non-English language titles, Magnetes Pictures is releasing Lukasz Wisniewski's Polish comedy Druga Polowa.
As well as The Conjuring 3, key holdovers from a decent second weekend since reopening include Sony's chart-topper Peter Rabbit 2: The Runaway; Disney's Cruella; and anime title Demon Slayer: Mugen Train, another Sony film.