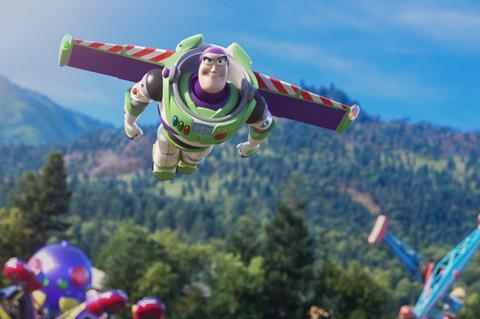 Disney's latest franchise instalment Toy Story 4 is looking to excite UK audiences this weekend, opening in 668 sites and a strong bet for the number one spot.
With Inside Out co-writer Josh Cooley directing, the film sees Woody, Buzz and the gang joined by a new toy called Forky, as they go on a road trip with owner Bonnie and her family.
The previous film in the series, 2010's Toy Story 3, had a three-day opening weekend of £11.5m, although it had opened on Monday and made £21.2m in total on that first week. It went on to gross an enormous £74.1m, and sits in eighth place in the list of highest-grossing titles in the UK of all time.
Toy Story 2 had an official opening in just one venue in February 2000, making £149,604, and ending on £44.3m; while the first film began with £3.4m in March 1996 and ended on £22.3m.
Both the first and second films received 3D re-releases in the lead-up to the launch of the third: Toy Story 3D made £2.1m, while Toy Story 2 3D made £2m.
The combined grosses for the original and 3D releases are £24.3m for Toy Story, and £46.3m for Toy Story 2.
The latest title is a safe bet to surpass the opening of the first two films; going beyond the start of the third would represent a great success.
As context, the highest three-day openings for this year so far are: Avengers: Endgame (£31.4m); Captain Marvel (£12.8m); Dumbo (£6.1m); Aladdin (£5.7m) and How To Train Your Dragon 3 (£5.3m).
There are relatively few titles opening this weekend as cinemas clear the decks for the Pixar pals.
Those to take on the challenge include Sony's horror Brightburn, which began previews on Wednesday June 19. Centred around a sinister child who crash-lands on Earth, it stars Elizabeth Banks, is produced by Guardians Of The Galaxy I and II director James Gunn, and is written by Gunn's brothers Brian Gunn and Mark Gunn.
The film is the second feature for director David Yarovesky, whose 2014 first film The Hive did not receive a UK theatrical release.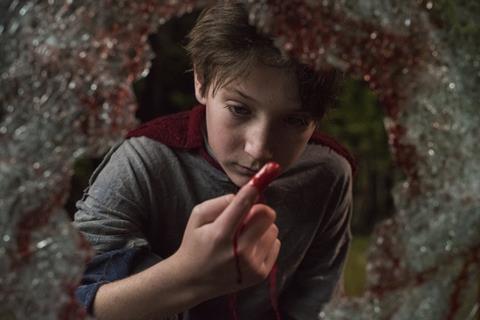 Brightburn has started well in the US, making $7.8m (£6.2m) on its first weekend and $17m (£13.5m) as of last weekend, more than double its $6m (£4.7m) production budget.
Curzon is opening Anthony Woodley's drama The Flood, about an immigration officer who must decide the fate of a dangerous asylum seeker. The film reunites Game Of Thrones' alumni Lena Headey (as the immigration officer) and Iain Glen, with Ivanno Jeremiah playing Haile, the asylum seeker.
As well as working as an aerial technician on James Bond titles Casino Royale and Spectre, Woodley has previously directed the low-budget sci-fi films Outpost 11 (2013) and The Carrier (2015).
Vertigo is releasing Lars Klevberg's horror Child's Play, a remake of the 1988 title of the same name. In the new version, Star Wars regular Mark Hammill voices the demonic doll Chucky.
Of the titles to have featured Chucky since the first film, the highest-grossing is 1999's Bride Of Chucky, which started with £210,861 and ended on £597,102.
Further new openers include Cannes 2018 Directors' Fortnight title Amin through New Wave; International Film Festival Rotterdam 2018 drama Ordinary Time through Koenig Pictures; Film London Microwave scheme title Mari through Verve Pictures; and Bollywood comedy Shadaa from B4U Network.
Key holdovers from last weekend include Aladdin, which has held top spot longer than any other film in 2019; Men In Black: International, which opened slowly last weekend; and Rocketman, which has passed £20m.