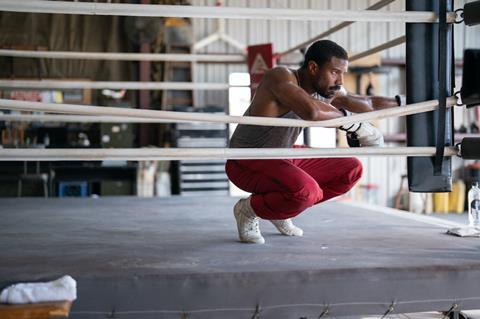 Warner Bros' Creed III will look to improve on the strong performances of the first two films in the boxing series, when opening in 637 UK-Ireland cinemas this weekend.
The film is the directorial debut of Michael Jordan who also stars in the film series as Adonis Creed, son of former heavyweight champion Apollo Creed. In this third instalment, Adonis' thriving career and family life are disrupted by the resurfacing of a childhood friend and former boxing prodigy, played by Jonathan Majors.
Creed III is written by Ryan Coogler, who directed the first film and produced the second; alongside his brother Keenan Coogler, and Zach Baylin.
The first Creed film opened to £2.2m in January 2016, reaching a total of £5.9m. This was outstripped by the sequel Creed II, which started with £3m on its way to a bulging £10.1m final total.
The combination of Jordan and Coogler is a significant box-office draw, as shown by blockbusters Black Panther (£50.8m total) and Black Panther: Wakanda Forever (£34.3m). The duo first collaborated on Coogler's 2014 feature debut Fruitvale Station, which took £108,632 through Altitude.
The Creed series is a spin-off of the hit Rocky series, which spawned six films between 1976 and 2007 – the last of which, Rocky Balboa, took £8.8m in the UK and Ireland.
Sony is starting its latest anime title, Demon Slayer: Kimetsu No Yaiba – To The Swordsmith Village, in 239 sites. The studio opened the first Demon Slayer film Mugen Train to £693,081 from 336 cinemas at a £2,063 average in May 2021, when cinemas reopened following the pandemic; the film finished on a £1.2m total, a good result for a non-English language film. It was a huge hit in its native Japan, becoming the fifth-highest-grossing film of all time in the territory and the number one iMAX title.
The Demon Slayer films are based on an anime television series, about a young man who strives to become a demon slayer after his family are slaughtered.
Close encounters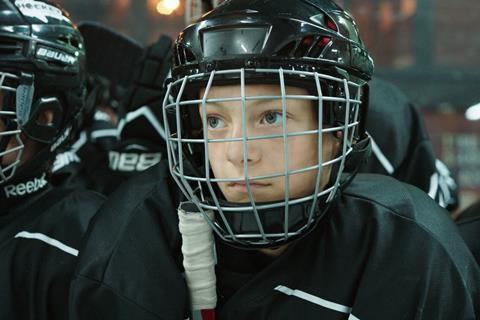 Mubi is starting Lukas Dhont's Cannes 2022 Competition title Close in 74 cinemas this weekend. The film, about the friendship between two teenage boys in Belgium, was subject to a bidding war on the Croisette last year; and won the Grand Prix, shared with Claire Denis' Stars At Noon.
Close is the second feature of Belgian filmmaker Dhont, after Girl, which won the Camera d'Or at Cannes 2018, and grossed £54,033 through Curzon the following year.
Mubi has been on a roll with its theatrical releases recently in the UK and Ireland. Aftersun is at over £1.7m after almost 16 weekends in cinemas, as the distributor's highest-grossing title of all time; while Decision To Leave topped £1m from an October 2022 release.
Dogwoof is starting Camilla Hall and Jennifer Tiexiera's documentary Subject in 14 sites. The film, which debuted at Tribeca Film Festival last June, looks at the ethics of documentary filmmaking through several hit non-fiction films of recent years, including The Staircase, Hoop Dreams, The Wolfpack, Capturing The Friedmans and The Square.
Having been name-checked in Ariana DeBose's viral Baftas song, Marie Liden's documentary Electric Malady opens this weekend through new UK distributor Conic Film. The film, about a man living in isolation from electricity in the Swedish wilderness and his family's efforts to save him, was nominated for outstanding debut by a British writer, director or producer at last month's Baftas, as well as the Raindance Discovery award at last year's Bifas. After previews across the last week, the film will start at the ICA in London this weekend; before a Q&A tour with the director across the coming weeks.
Kelley Kali and Angelique Molina's comedy-drama I'm Fine (Thanks for Asking) opens in 10 cinemas across its first week through Bulldog Film Distribution. The SXSW 2021 premiere follows a recently-widowed mother who loses her house, and convinces her eight-year-old daughter that they are only camping for fun.
Further limited releases include Becky Hutner's Fashion Reimagined on 24 screens across its first week through MetFilm Distribution; Dartmouth Films' Women Behind The Wheel in one site, with seven more across March; Polish romance Heaven In Hell through Magnetes Pictures; and Icon Film Distribution's Korean crime thriller Project Wolf Hunting.
In repertory cinema, Park Circus has a 4k remaster of Sidney Poitier's 1972 western Buck and the Preacher in 113 sites, including Odeon venues.
Creed III should prove a strong challenger to the two-week reign of Disney's Ant-Man And The Wasp: Quantumania, with Universal's Puss In Boots: The Last Wish and Cocaine Bear plus Studiocanal's What's Love Got To Do With It? among other top holdovers.