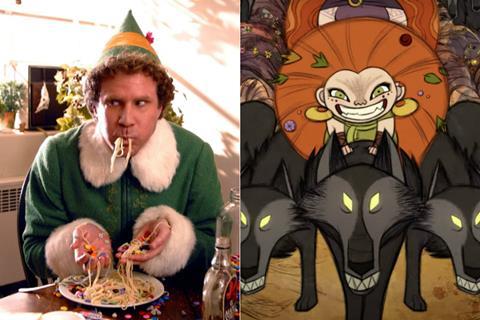 | Rank | Film (Distributor) | Three-day gross (Dec 4-6) | Total gross to date | Week |
| --- | --- | --- | --- | --- |
| 1 | Elf (Warner Bros) | £48,244 | £16.8m | - |
| 2 | Home Alone (Park Circus) | £36,923 | £12m | - |
| 3 | Wolfwalkers (Wildcard Distribution) | £25,053 | £73,756 | 2 |
| 4 | A Christmas Carol (Munro Film Services) | £22,795 | £22,795 | 1 |
| 5 | Two By Two: Overboard! (eOne) | £21,974 | £1m | 3 |
GBP to USD conversion rate: 1.33
It was slow going on the first weekend of December at the UK-Ireland box office, as the first cinemas in tiers one and two in England reopened.
The 231 sites open in the territory grossed £512,000 in total; that represents roughly a quarter of the potential total number of cinemas.
The average UK and Ireland weekend box office in 2019 was £15.4m, indicating the damage done to box office totals in 2020 through fewer cinemas being open and fewer releases for them to play.
Cinemas in tiers one and two in England have been allowed to reopen since December 2, following the latest lockdown since November 2. This includes venues in London and Liverpool; however, all venues in tier three, including those in Manchester, Bristol, Newcastle and Sheffield, must remain closed.
Scotland's system allows cinemas to remain open in tiers 0-2; however many of the country's venues are situated in the major cities including Edinburgh and Glasgow, which are in tiers three and four.
In Wales, cinemas were allowed to reopen following a 'fire-break' lockdown on November 9. However, a rise in Covid-19 cases meant they closed again on December 4.
Cinemas in Ireland were closed from October 7, and allowed to reopen from November 27.
Weekend results
The highest-grossing title from Friday to Sunday was Jon Favreau's 2003 Christmas comedy Elf, which took £48,244 through Warner Bros.
Falling in behind Elf was another seasonal film, Chris Columbus' 1990 comedy Home Alone, which took £36,923 from 81 locations.
The film was one of several Christmas titles released by repertory distributor Park Circus, along with Die Hard (£16,980 from 64), The Muppet Christmas Carol (£15,406 from 68), The Nightmare Before Christmas (£7,322 from 33), Polar Express (£6,742 from 20), It's A Wonderful Life (£3,650 from 13) and Home Alone 2: Lost In New York (£2,900 from 25).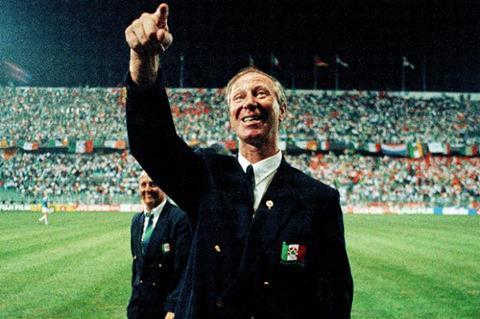 Park Circus also had documentary Finding Jack Charlton (£2,734 from 18) and the 4k re-release of Total Recall (£2,231 from 31).
The highest-grossing non-repertory title, Wildcard Distribution's Wolfwalkers, landed in third place with £25,053, including €24,635 (£22,414) from Ireland, where it opened this past weekend.
The film first played in UK cinemas prior to the latest lockdown in England, and has now grossed £73,756 in total.
Jacqui Morris' animated A Christmas Carol was the highest-grossing new release, taking £22,795 from 91 locations through Munro Film Services. The retelling of Charles Dickens' classic tale has a voice cast including Martin Freeman, Daniel Kaluuya, Carey Mulligan and Simon Russell Beale.
eOne's Two By Two: Overboard! rounded out the top five with £21,974, and a £1m cume. The animated sequel – called Ooops! The Adventure Continues… in many international territories – topped the box office chart in early November before cinemas in England closed.
Another former number one, Signature Entertainment's Honest Thief, took £20,907 from 54 locations for a £685,352 total. The distributor also had The Elfkins adding £7,843 for £342,306; and Possessor opening to £4,121 (£4,882 including previews).
Paramount's Pixie starring Olivia Cooke grossed £18,800 from 51 sites, taking it to £360,000 in total. The distributor also released The Godfather Coda: The Death of Michael Corleone, Francis Ford Coppola's re-working of his 1991 final entry in the Godfather trilogy, to £10,800 from 77, with £12,200 including previews.
Universal's highest-grossing rep titles were The Grinch with £16,738 and Love Actually with £14,651.
Irish punk singer documentary Crock Of Gold: A Few Rounds With Shane MacGowan grossed £7,965 from 52 locations for Altitude. The distributor also released concert film Katherine Jenkins: Christmas Spectacular from the Royal Albert Hall on December 1; it took £15,799 over the weekend and £21,562 in total.
Also through Altitude, The Secret Garden added £14,531 for £694,790 in total.
Zoom-set horror Host opened to £12,697 including previews from Halloween weekend through Vertigo Releasing. Last month the film was longlisted for two BIFAs.
First released at Christmas 2017, The Greatest Showman continued to bring in money for Disney with £10,177, and a cumulative box office of £49.4m.
BFI Distribution opened another BIFA-longlisted title, Henry Blake's County Lines, to £6,022 from 14 locations.
Saint Maud added £3,123 for Studiocanal, and is up to £838,536.
Modern Films opened Viggo Mortensen's Falling to £1,913 from eight locations, with the film having £2,120 including previews and £12,799 including its virtual cinema screenings. Zeina Durra's Luxor, released in early November, added £1,529 to reach £37,900.
Berlin Wall comedy One Way To Moscow took £219 from one location through Swipe Films.