Elaine Guerini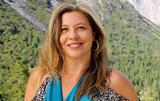 Elaine Guerini covers Brazil for Screen.
Contact Info
Elaine Guerini
Correspondent (Brazil)
Report finds that comedy is most successful genre.

Local hits including The Ten Commandments: The Movie boosted takings this year.

Sonia Braga, who has entered the awards season conversation with her role in Aquarius, tells Elaine Guerini why international success can be a double-edged sword.