Elaine Guerini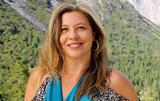 Elaine Guerini covers Brazil for Screen.
Contact Info
Elaine Guerini
Correspondent (Brazil)
Sonia Braga, who has entered the awards season conversation with her role in Aquarius, tells Elaine Guerini why international success can be a double-edged sword.

Felipe Sholl's feature directorial debut earned top honours as the 18th edition of the Rio Film Festival concluded on Sunday night by honouring new voices of Brazilian cinema.

Brazilian director David Schurmann's film was selected over Aquarius by one vote, prompting some social media protests.