Elaine Guerini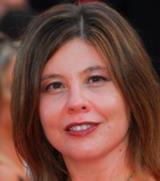 Elaine Guerini covers Brazil for Screen.
Contact Info
Elaine Guerini
Correspondent (Brazil)
Rio de Janeiro's International Film Festival opened last night (Oct 1) celebrating the life and work of local hero Chico Buarque who, at 71, remains one of Brazil's top composers, musicians and singers.

The story of a circus bullet man who visits his home town in Sangue Azul (Blue Blood) emerged as the big winner as the 16th Rio de Janeiro International Film Festival came to a close on October 8.

RioFilme, a public company linked to Rio de Janeiro's secretariat of culture, announced today a $4.1m (R$10.16m) public bid for the selection of projects for the development of films as well as for the digitization of cinemas.