Elaine Guerini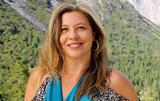 Elaine Guerini covers Brazil for Screen.
Contact Info
Elaine Guerini
Correspondent (Brazil)
Wild Tales star talks Hollywood, playing the Argentinian president in his next film and which directors he would most like to work with.

Ciro Guerra's drama about indigenous tribes in the Colombian Amazon took home seven awards from eight nominations.

"I'd rather face reality than make movies about superheroes," says the Narcos executive producer, who is currently tackling Brazil's Petrobas scandal.