Elaine Guerini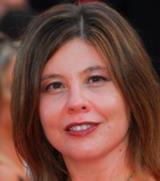 Elaine Guerini covers Brazil for Screen.
Contact Info
Elaine Guerini
Correspondent (Brazil)
The story of a circus bullet man who visits his home town in Sangue Azul (Blue Blood) emerged as the big winner as the 16th Rio de Janeiro International Film Festival came to a close on October 8.

RioFilme, a public company linked to Rio de Janeiro's secretariat of culture, announced today a $4.1m (R$10.16m) public bid for the selection of projects for the development of films as well as for the digitization of cinemas.

Marcos Jorge's O Duelo is based on Home Is the Sailor and will have the most VFX shots of any film in the history of Brazilian cinema.