BBC strategy, TV consolidation and the boom in digital talent were among the hot topics at this year's Creative Week conference in London. Andreas Wiseman reports.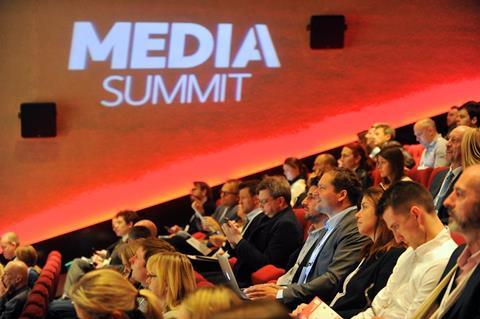 The future of the BBC loomed large at this year's Creative Week, the three-day media summit hosted by Screen International and Broadcast parent company MBI at Bafta's London HQ. With charter renewal talks due to begin in earnest later this year, Arts Council England chair Peter Bazalgette urged the next regulator of the BBC to assemble the "definitive" piece of work on the way the corporation should be funded in the future.
Bazalgette claimed "everyone knows the licence fee is getting out of date" and that the new regulator of the BBC should produce a white paper on funding "as a matter of urgency".
Following an indication by Rona Fairhead, chair of the BBC Trust, that it is not the right organisation to govern the corporation in future, Bazalgette suggested a newly created independent regulator could take on the role, or that it could be handed to Ofcom.
"Will we have to close services if we have a significant cut in funding? I think so".

Danny Cohen, BBC Television
Bazalgette discussed charter renewal as part of a wide-ranging keynote session in which he challenged the government to establish a strategy to double the size of the creative industries in the next 10 years. His vision included making super-fast broadband available in the 40 biggest UK cities.
In a BBC-dedicated session, director of BBC Television Danny Cohen admitted that a bad licence fee deal next year would spell inevitable cuts to BBC services. "Will we have to close services if we have a significant cut in funding? I think so," said the executive.
Referring directly to Broadcast's 'Backing the BBC' campaign, Cohen stressed that "a smaller BBC is a smaller UK creative industries".
Reflecting on the corporation's decision to move BBC3 online only, Cohen said the previous funding deal had forced the BBC to make some "big choices".
Digital talent
The potential for digital talent to crossover into film and TV was another hot topic at the event. On the same day YouTube star Kian Lawley was cast alongside Bella Thorne (Blended) in AwesomenessTV's US Black List feature Shovel Buddies, Dominic Smales, managing director of Gleam Futures, the social talent agency that handles online sensations Zoe Sugg (aka Zoella) and Alfie Deyes, told industry the migration of online talent to longer-format media was well under way.
"There has already been a number of movies released in the US [featuring online talent]," he claimed. "I know Maker Studios will be prolific in that space. It will be very exciting to see content developed by talent as producers for cinema and TV. We've already got a number of things in development."
A number of film companies are understood to be circling screen rights to record-breaking book Girl Online, UK vlogger Zoella's debut novel, which in its first UK week last November sold five times faster than Fifty Shades Of Grey. Zoella has more than 7 million YouTube subscribers and her blog has received more than 140 million visits.
Vlogger and Creative Week panellist Bethan Leadley was recently cast in micro-budget film Hungerford II alongside a host of YouTube stars including comedian/product reviewer Stuart Ashen, who boasts 800,000 YouTube subscribers and 177 million views.
Speaking on the same panel, Maker Studios managing director Dan'l Hewitt cautioned that the leap to longer formats would not suit all online talent: "Short-form digital is as different as TV is to film or print is to radio so it doesn't always work. Talent shouldn't do something just because they can. [YouTube star] PewDiePie, for example, has done South Park but that's all he has been up for so far."
Pay and consolidation
UKTV chief executive Darren Childs sounded a fearful note on the same subject, as he issued a warning that television risks the "catastrophe" of losing a generation of creative talent to digital start-ups unless it makes significant changes to its working culture, including levels of pay for junior industry. The chief executive sounded a warning that youngsters were being attracted "not to W1A but to Shoreditch", as potential to become an overnight digital millionaire is becoming more enticing than a career at a traditional broadcaster.
"Short-form digital is as different as TV is to film or print is to radio so it doesn't always work. Talent shouldn't do something just because they can."

Dan'l Hewitt, Maker Studios
Consolidation remains one of the dominant trends in the UK TV sector. Companies with film interests are also being bought up. All3Media chief executive Jane Turton described how the UK super-indie's US owners Discovery and Liberty Global had supercharged its acquisitions push, which includes the recent acquisition of Sam Mendes's production outfit Neal Street. "We have two or three start-up conversations we're having with our owners, and we have another couple of acquisitions we'd like to complete in the next few months. They [joint owners Discovery and Liberty Global] are being very supportive of those," she said.
On the same day ITV took full control of Poldark producer Mammoth Screen, Turton talked up the benefits of consolidation. "When you look at the investment case it's about IP, people and long-term growth. Our investors have a long-term horizon. Their understanding of content and media is good. We speak the same language."
Turton described the impact on the UK of an increasingly globalised TV business: "Some 56% of our production revenue now comes from overseas production. That has grown dramatically over the last couple of years. A quarter of our production revenue comes from the US." She added: "From the data I have found, 30% of the UK production sector revenue now comes from outside the UK."
Emerging format-hungry markets such as China - where All3Media has five programmes on air - will be key to growth, Turton declared. "The audience numbers are mouth-watering. Our US format Are You Normal sold to Chinese VoD platform Tencent and delivered 330 million views over the 10-episode series. Some 45% of those people watched on mobile or tablet."
With reporting from Chris Curtis, Hannah Gannagé-Stewart and Alex Farber.