Australia-based critic Ward joined Screen in 2015. She also writes for ArtsHub, Concrete Playground, SBS, Flicks.com.au, the Goethe-Institut and others, and is heard on ABC radio.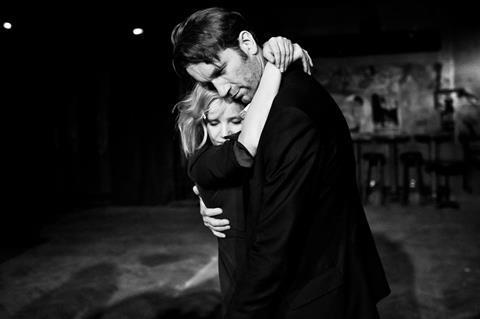 Read more: Screen's critics pick best films of 2018
Top five:
1. Cold War
Dir. Pawel Pawlikowski
As an aching romance about star-crossed lovers (Tomasz Kot and Joanna Kulig), Cold War devastates. As a portrait of resigned acceptance — of a broken world, lives and hearts — it cuts as starkly as its luminous black-and-white imagery. Set in post-war Poland, Pawel Pawlikowski's film is intimate, passionate and piercing, and swells as entrancingly as its soundtrack.
Contact: Protagonist Pictures, mk2 Films
Read Screen's review here.
2. Burning
Dir. Lee Chang-dong
Proving much more than a twisty love triangle, Lee Chang-dong's latest masterwork is a keenly observed character study and a labyrinthine mystery — and, like life, refuses to be pinned down.
Contact: Finecut
Read Screen's review here.
3. ROMA
Dir. Alfonso Cuarón
Empathy and affection course through Alfonso Cuarón's ROMA, his deeply personal and gorgeously shot ode to women, to those raising others' children, and to life's chaotic ebbs and flows.
Contact: Netflix
Read Screen's review here.
4. The Nightingale
Dir. Jennifer Kent
Jennifer Kent's riveting revenge tale conjures a different monster to that found in her debut The Babadook — but, as an Irish convict and Aboriginal tracker chase a British soldier across Tasmania, it's even more brutal.
Contact: FilmNation Entertainment
Read Screen's review here.
5. Madeline's Madeline
Dir. Josephine Decker
Star Helena Howard's big-screen debut is just the first astonishing aspect of Josephine Decker's mind-bending experimental drama, a dream-like coming-of-age film that's also an unflinching rumination on reality, perception and performance.
Contact: Visit Films
Read Screen's review here.
Best documentary
Dead Souls
Dir. Wang Bing
The survivors of China's anti-rightist campaign could never forget its horrors, and Wang Bing ensures Dead Souls' viewers won't either. A punishing but absolutely crucial documentary, it spends most of its weighty 496 minutes cataloguing traumatic testimonies that haven't faded with time.
Contact: Doc & Film International
Read Screen's review here.
Overlooked gem
Acute Misfortune
Dir. Thomas M Wright
The life, work and personality of provocative painter Adam Cullen were never going to inspire a standard biopic, but Acute Misfortune is a bold, uncompromising effort even by the standards of the controversial late Australian artist. Based on journalist Erik Jensen's chronicle of their working relationship, it interrogates the contradictions of its two central figures. Snowtown's Daniel Henshall is in blistering form as Cullen.
Contact: Maze Film Sales
Read Screen's review here.