When Alex S Rabb founded animation studio Digic Pictures in Budapest in 2002, he had four employees.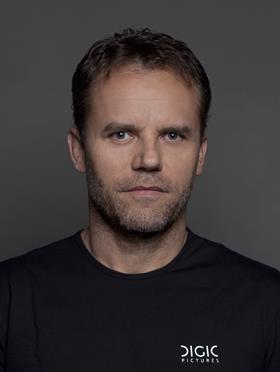 Eighteen years later, that number has shot up to 350 and Digic has an extensive list of awards behind it for its groundbreaking 3D-animation work mainly in videogame cinematics. To date, the company has completed more than 140 projects, all of them brought in on time and on budget.
Europe has plenty of small animation studios, but very few operate on the same scale as Digic. "I truly believe that Digic is one of the very few studios left that is independent, operates at a certain size, and can deliver the quality," Rabb says.
Digic's early development was helped by the fact that Rabb's business partner at the time was Andy Vajna, the legendary boss of Carolco and producer of films including the first three Rambo features, Total Recall and Oliver Stone's Nixon. A renowned power broker, Vajna had extensive contacts both in Hollywood and in his native Hungary, where he served as Hungarian Film Commissioner from 2011 until his death last year.
"I grew up watching his movies starting with his name on the main title," Rabb says of his early business partner, who he first met in the US when he went there "to work on big movies" in the mid-1990s. Hired by James Cameron's visual-effects company Digital Domain, Rabb contributed to Cameron's 1997 blockbuster Titanic.
In 2000, Vajna invited Rabb to join his independent production company, Cinergi Pictures. Rabb was quickly becoming Vajna's right-hand man, overseeing VFX and interactive work on Cinergi projects, whether films or videogames. "First we were friends. Then we became colleagues and later on business partners," Rabb says.
In 2002, they set up Digic together. Vajna was never involved in the daily running of the company but still had a huge influence on its development. "What Andy gave me at the beginning was credibility," Rabb recalls.
When clients realised Vajna was a partner in Digic, they knew they could trust the new company to deliver high-quality work on budget and on time. That was a huge boost for what was then a small Hungarian company trying to break into the hugely competitive world of animation and videogames.
"Later on, of course," Rabb adds, "our work started to speak for itself."
Rapid growth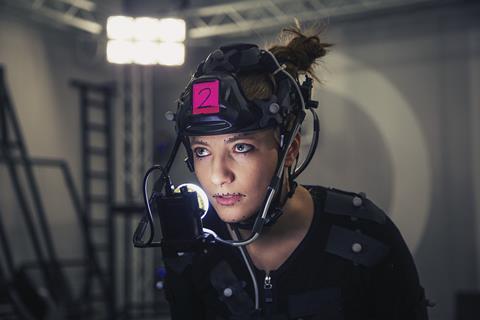 Since 2002, the technology for animation and VFX has evolved at mind-bending speed. Ideas which would once have seemed beyond the realms of possibility are now taken for granted. Clients no longer ask, "Can you do it?" Their only question now is, "How long until you can get it done and how much will it cost?"
As they look for a competitive edge, Rabb and his Digic team are always looking ahead, trying to predict what "will be relevant in five years time". The company also develops its own equipment and software.
Recently, Digic contributed to the new Netflix animated series Love Death + Robots, a project overseen by filmmakers David Fincher and Tim Miller (Deadpool). It was an exhilarating experience for Rabb and the Digic team.
"They [Fincher and Miller] gave us support at a very high level with Netflix but they didn't tell us how to animate or how to create characters," Rabb says of the creative freedom the company was given. For their work on the film, Digic was awarded the prestigious Annie Award for Best FX for TV/Media this year.
In the summer of 2020, on the eve of the Annecy International Animated Film Festival (June 15-30), Digic – which is also known for its work on Assassin's Creed, Call Of Duty and The Witcher among others – is keeping as busy as ever. Rabb has been heartened by the way the Digic workforce has coped with the coronavirus lockdown.
"We started transitioning to home office early on – in February, when I saw the news coming out of Italy," he says of his decision to move staff away from the office as the pandemic developed.
While this risked losing some of the collective thinking and camaraderie that comes from working together, Rabb says he was "pleasantly surprised by how everybody has risen to the occasion" as Digic team members put the finishing touches to the Assassin's Creed: Valhalla Cinematic trailer and made sure they finished the job on time.
"They could see the world crumbling around them and they really wanted to solve this," Rabb says. "We had many great ideas from our team members. They understood that our survival was at risk if we didn't deliver and that we had to keep working."
In the animation and VFX industry, deadlines tend to be extremely tight. There is rarely the luxury to take a leisurely approach to a commission. It is far more likely that you will be in a breakneck race to get the job finished on time. Rabb – who will say no to projects if he has any doubts that the work can be done on time – is philosophical about this. "We have never missed a deadline," he says proudly. "We understand the high importance of delivery."
Rabb has strong ambitions for Digic to become more involved with animated feature films and series. "That is my ultimate goal," he says. "I believe we can do just as good a job as the renowned, established studios.
"With the right creative partner, director or studio, and with the right project we are excited about, Digic can deliver high-quality visuals on a very competitive budget. Hungary has an attractive tax rebate which also applies to animated features and series. So that is definitely the next step for us."

DIGIC Pictures is an animation studio based in Hungary that has made its reputation with its high-end 3D animation for feature films, commercials, and within the videogame industry.