Sundance 2023 proved its mettle as a launchpad for films that will be in the industry conversation in the year ahead. But how they will play out in the real world is still very much up for debate.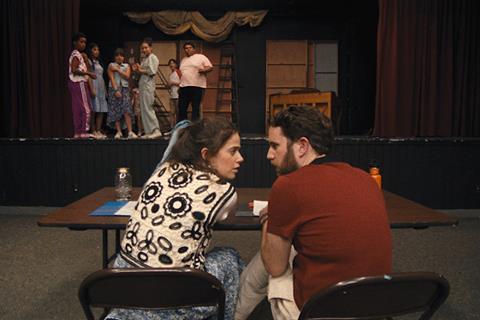 A wave of positivity warmed hearts and minds at Sundance as the familiar pace of dealmaking returned in-person to Park City.
On the eve of the festival's closing weekend, Netflix, Apple and Searchlight Pictures had delivered the major acquisitions, and Magnolia Pictures, A24 and Sony Classics also ponied up for films. At least 10 acquisition titles were in play.
That is somewhat typical of the pace of dealmaking on the mountain as buyers took their time over opening weekend to consider much of what was on offer and began to close deals by the Monday. Ruminations continue as buyers with more modest funds mull over the available narrative and documentary films.
It is not all about acquisitions, of course, as Sundance Institute CEO Joana Vicente, who oversaw this year's selection alongside director of programming Kim Yutani, pointed out. The chatter among reunited friends and associates accompanied myriad discussions that serve as precursors to agency talent signings, casting on upcoming work, and development and production alliances.
Netflix swooped on worldwide rights to Fair Play, Chloe Domont's psychological thriller about an engaged couple climbing the corporate ladder, in a deal in the $20m range. The film drew interest immediately after the world premiere on the first Friday and there were several theatrical buyers in pursuit. By Monday it had closed, reuniting T-Street producers Rian Johnson and Ram Bergman and star Phoebe Dynevor with the streamer behind their respective Glass Onion: A Knives Out Mystery feature and Bridgerton series.
Later that day, Searchlight closed a worldwide deal on crowdpleaser Theater Camp, paying what is believed to be high seven figures. On Tuesday, Apple — the big buyer of the past two Sundances with deals for Cha Cha Real Smooth in 2022 and best picture Oscar winner Coda the year before — took worldwide rights to John Carney's musical tale Flora And Son in another deal believed to be in the $20m range.
By that time, Magnolia had already announced it had picked up worldwide rights to documentary Little Richard: I Am Everything. The distributor followed that up with an on­site worldwide deal on Kokomo City. Both will get theatrical US releases and its international sales team will launch talks at Berlin's EFM.
Other key deals so far include A24's high seven-figure North American buy on horror hit Talk To Me, while Mubi picked up US, UK and Latin American rights to Ira Sachs' drama Passages, MTV Documentary Films took worldwide on Maite Alberdi's The Eternal Memory, and Sony Pictures Classics acquired worldwide rights to Angus MacLachlan's Premieres selection A Little Prayer.
Buyers continued to circle Fairyland, Eileen, Cat Person, The Starling Girl, and documentaries Beyond Utopia and Going Varsity In Mariachi.
One studio executive described the mood as "really positive", adding Sundance proved its mettle as a solid launchpad for films that are likely to remain in the conversation in the year ahead. It was also noted the festival provided a good press platform for films with distribution in place.
The bigger picture
However, away from the breathless talk over eight-figure worldwide buys, it is touch-and-go as to how theatrical releases will fare in a challenging distribution climate. The lowly recent box-office performances of Focus Features' Tár and Universal's Steven Spielberg drama The Fablemans were frequent talking points in Park City and nobody knows for sure how a Sundance acquisition will fare once it is unleashed on the general public — and not a giddy festival crowd — several months down the line.
It will be especially hard for the truly independent films not produced or directed by filmmakers with strong Hollywood connections, and the trick is to find a creative path to distribution. "You know you're going to sell Theater Camp, Fair Play and Flora And Son," noted one executive. "It's the smaller films and some of the international titles where it's harder to get an audience, so people are waiting to see everything before they offer."
Yet overall, it felt invigorating to be back in the cold mountain air for more than one reason; the industry was reminded of the power of in-person gatherings to spark relationships, business deals and word of mouth.