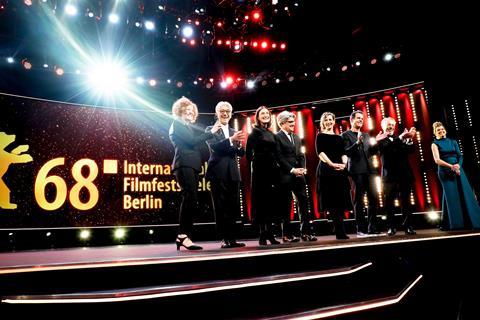 Conversation in the cocktail bars and the myriad of receptions and parties around Potsdamer Platz inevitably focused during this year's Berlinale on the future of the festival after current festival director Dieter Kosslick exits his post in May 2019.
Rumours had been rife before Christmas about who were supposedly the favoured candidates, until Germany's Minister for Culture & Media Monika Grütters announced at a public discussion that the future festival director did not necessarily have to be a woman or a German national.
Grütters subsequently announced that she would be heading a selection committee consisting of Björn Böhning, head of the Berlin State chancellery, and Mariette Rissenbeek, managing director of German Films.
Their deliberations in identifying potential candidates for a future festival director are being supported by a group of international film professionals, which is understood to include The Match Factory managing director Michael Weber.
At the same time, the advisory group has been invited to offer its thoughts on a possible overhaul of the festival structure on the lines of such festivals as Cannes and Locarno.
The idea of the Berlinale being headed up by a president and an artistic director had already been mooted by the first State Minister for Culture & Media Michael Naumann in 2000, only weeks before he announced the appointment of Kosslick as successor to Moritz de Hadeln.
Grütters has indicated her aim to appoint a successor to Kosslick by this summer, which would allow the successful candidate to be a "shadow festival director" at Kosslick's side during the 69th Berlinale before taking the helm of the 70th edition in 2020.
While the preferred candidate's gender and nationality do not appear to be an overriding criterion, many observers are suggesting that the selection committee would do well to focus on finding someone in the mid-40s to early 50s age bracket, to guide the festival into the next decade with all its challenges.
It remains to be seen whether Grütters might go for an internal option: in recent years, Matthijs Wouter Knol moved from Berlinale Talents to head up the EFM, and Florian Weghorn moved from Generation to fill the space vacated by Knol.
And it is a matter of conjecture whether the search for Kosslick's successor is fulfilling the demand for "a transparent procedure and a new beginning" expressed by 79 German filmmakers in an open letter last November.