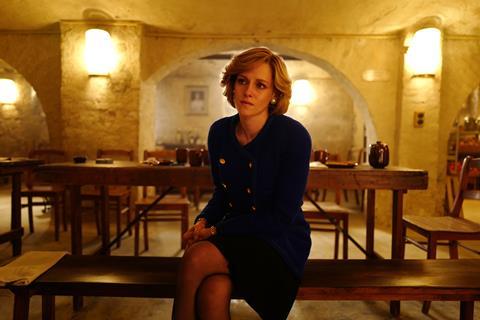 In the latest festival and awards season casualty of the pandemic Palm Springs International Film Society has cancelled the 2021 edition of Palm Springs International Film Festival amid record infections levels in the US.
The event had been scheduled to run January 6-17 2022 and typically hosts contingents from international feature film Oscar submissions. With the spread of Omicron pushing the virus' seven-day average in the US to a record 253,245, tightening of restrictions in Europe and other parts of the world, and disruption in particular to US airline schedules, the Society felt it best to act.
The move follows the cancellation of the festival's January 6 awards gala that had been set to honour Penelope Cruz, Kristen Stewart, Kenneth Branagh and Jane Campion, among others.
The plan is for the festival and awards gala to return to an in-person event in January 2023. The Film Awards will partner with Entertainment Tonight to celebrate this year's honourees and will announce details in due course. The festival will announce juried award winners from the official selection on January 15 to press and on social media.
"After thoughtful consideration, the Film Society feels this is the most responsible decision to ensure the safety of our patrons, filmmakers, and staff," the Society said in a statement on Wednesday (December 29). Palm Springs ShortFest is scheduled to run in person from June 21-27, 2022.
The pandemic has impacted the best laid plans of awards season planners and festival heads, with the Critics Choice Awards, American Film Institute, National Board of Review, Hollywood Critics Association, the Academy's Governors Awards, New York Film Critics Circle and Bafta LA Tea Party among others all postponing January events.
Slamdance Film Festival has switched to an online-only edition and pushed back by a week to January 27-February 6, while further afield International Film Festival Rotterdam as done the same for its January 26-February 6 iteration.
At time of writing Sundance Film Festival is going ahead as a hybrid event from January 20-30 and recently announced stricter protocols, while the Berlinale remains set as a physical edition from February 10-20.