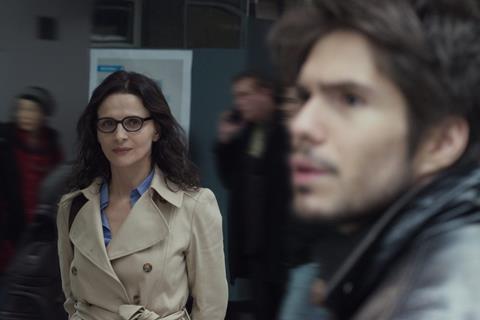 UK streaming platform Curzon Home Cinema (CHC) has reported a record digital opening for Safy Nebbou's Who You Think I Am.
The romantic drama, starring Juliette Binoche, delivered the platform's biggest three-day opening for a premium VoD title to date.
It benefitted from Curzon bringing forward the release of the film from May 8, implemented as part of a larger reshuffle to bolster its online offering while cinemas remain closed, due to the Covid-19 pandemic.
The performance helped CHC record a 630% increase on the equivalent weekend in 2019 and revenue generated from April 10-12 was 17% up on the platform's previous best weekend.
The film, which received its world premiere as a Special Gala at the Berlinale in 2019, unseated Hirokazu Kore-eda's The Truth, which also stars Binoche and had led CHC's most-watched titles for three consecutive weekends.
Celine Sciamma's Portrait Of A Lady On Fire remains the streaming platform's most-popular title to date.
This weekend, Curzon's new starters are two 'Exhibition on Screen' films: Leonardo: The Works and Lucien Freud: A Self Portrait. The following week will see the release of Oliver Hermanus' Moffie, on April 24.
CHC's top 10 titles for April 10-12 were:
Who You Think I Am (2019)
The Truth (2019)
Portrait Of A Lady On Fire (2019)
Knives Out (2019)
Martin Margiela: In His Own Words (2019)
The Perfect Candidate (2019)
Military Wives (2019)
Vivarium (2019)
And Then We Danced (2019)
Sulphur And White (2020)
MUBI, BFI Player top titles
UK-based MUBI, which operates as an international streaming platform and distributor, also recorded a bumper weekend as audiences continue to seek out new releases at home.
Portrait Of A Lady On Fire joined the platform on April 10 and broke opening day and weekend viewing records for MUBI. While declining to share exact figures, it is on track to become one of the most-watched films on the platform to date.
MUBI's top 10 for April 6-12 were:
Portrait Of A Lady On Fire (2019)
Army Of Shadows (1969)
Oldboy (2003)
Coffee And Cigarettes (2003)
Southland Tales (2006)
The Servant (1963)
Secretary (2002)
Bacurau (2019)
A Countess From Hong Kong (1967)
That Most Important Thing: Love (1975)
While the British Film Institute does not reveal figures for its streaming platform, BFI Player, it did share the most-watched titles from April 6-12:
Subscription
Bait (2019)
Paris, Texas (1984)
White God (2014)
The Watermelon Woman (1997)
Once Upon A Time In Anatolia (2011)
Appropriate Behaviour (2015)
The Wild Pear Tree (2018)
Aniara (2018)
Winter Sleep (2014)
Sympathy For The Devil (1968)
Rentals
Knives Out (2019)
La Belle Époque (2019)
And Then We Danced (2019)
End Of The Century (2019)
Vivarium (2019)
Ordinary Love (2018)
The Street (2019)
I Am Love (2009)
Pain And Glory (2019)
Mr. Jones (2019)