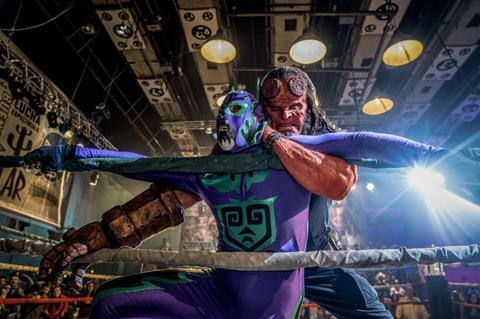 Lionsgate's superhero title Hellboy will look to overcome predominantly negative reviews for the film in its first weekend at the UK box office.
After a reviews embargo that lifted at 10pm UK time on Wednesday 10, the film opened wide around the country yesterday (Thursday 11).
Directed by Neil Marshall, the film is based on the Dark Horse Comics character, who battles an undead sorceress trying to destroy the world. Stranger Things star David Harbour plays the title role, alongside Milla Jovovich, Ian McShane, Sasha Lane, Daniel Dae Kim and Thomas Haden Church.
The character was previously represented in Guillermo del Toro's 2004 Hellboy, which started with a £1.1m opening weekend and finished on £3.1m.
This was followed by del Toro's Hellboy II: The Golden Army, which opened to £3m (including £1.1m of previews) and ended on £7.6m in 2008.
Given the presence of two other superhero films (Captain Marvel and Shazam!) in the upper echelons of the box office, a result between those two openings would be about par for Hellboy.
Marshall's record box office gross is 2005 horror The Descent, which started on £570,850 in July 2005, ending on £2.7m. It also won him the British Independent Film Award for best director that year.
He has oscillated between film and television throughout his career, directing key episodes of Game Of Thrones as well as working on Hannibal and Westworld.
Paramount's CG animation Wonder Park, about a magical amusement park run by a group of animals, heads into its first weekend after a wide release on Monday 8. Matthew Broderick, Jennifer Garner, Kenan Thompson, Ken Jeong, Mila Kunis plus newcomer Brianna Denski lead the voice cast.
The film was the directorial debut of former Pixar animator Dylan Brown; however he was fired and uncredited from the film by Paramount in January 2018 after what the company called complaints of "inappropriate and unwanted conduct."
Jeffrey Tambor was also previously part of the cast, but was replaced following harassment complaints against him.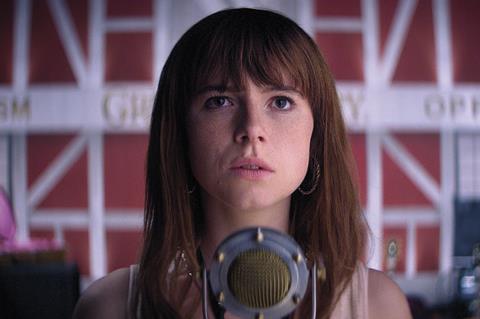 Tom Harper's Toronto 2018 premiere Wild Rose is opening this weekend through eOne. The film is led by Screen Star of Tomorrow 2017 Jessie Buckley as Rose-Lynn Harlan, a recently released Scottish prisoner who dreams of becoming a country music star.
Harper's previous work includes debut The Scouting Book For Boys, which made £28,666 total in March 2010; and horror sequel The Woman In Black 2: Angel Of Death, which started with £2.4m in January 2015 and ended on £5m. He has also co-written with Jack Thorne and directed action adventure The Aeronauts starring Eddie Redmayne and Felicity Jones, which is scheduled for release on November 1, 2019.
Buckley's film breakout was in Michael Pearce's dark drama Beast, which opened to £167,195 (including £39,280 of previews) and ended on £418,359 in April 2018. She has upcoming roles alongside Renée Zellweger in Judy Garland biopic Judy; with Keira Knightley and Gugu Mbatha-Raw in beauty queen historical drama Misbehaviour; and alongside Benedict Cumberbatch in Cold War spy film Ironbark.
Altitude is releasing Jonah Hill's directorial debut Mid90s, following a festival run that began at Toronto last year and has included Berlin, Glasgow and Dublin. Set in 1990s Los Angeles, the film follows a 13-year-old skateboarder navigating a troubled home life and a new group of friends. A24 produced the film and released it in the US, where it grossed £5.6m ($7.3m).
Dancer biopic Yuli – The Carlos Acosta Story receives a release through Eve Gabereau's Modern Films. The film is directed by Icíar Bollaín (2010's Even The Rain), and adapted from Acosta's autobiography No Way Home by Paul Laverty (I, Daniel Blake).
LGBTQ distributor Peccadillo Pictures is releasing A Deal With The Universe, directed by and about former BFI Flare programmer Jason Barker, who documented his experience of becoming pregnant as a transgender man.
Other new titles include Universal's fantasy comedy Little; war adventure The Man Who Killed Hitler And Then Bigfoot through Sparky Pictures; and Indian-Malayalam action comedy Madhura Raja through Zee Studios International.
Key holdovers are the second weekend of frontrunner Shazam!; Disney's live-action remake Dumbo, which will look for an Easter holiday surge; and the ongoing success of Captain Marvel.