Liz Shackleton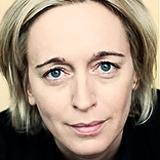 Contact Info
Liz Shackleton
Asia Editor
The Mumbai Film Festival (Oct 14-21), recently saved by public donations following a funding crunch, unveiled its line-up today including the India Gold Competition and International Competition for first features.

Fortissimo Films has announced that Winnie Lau is leaving after 13 years with the company to join a leading production house in a senior capacity.

CHINA BOX OFFICE: Fox's Dawn Of The Planet Of The Apes narrowly outgrossed The Expendables 3 to take back the top spot at the Chinese box office last week (Sep 8-14).