Liz Shackleton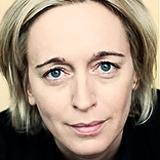 Contact Info
Liz Shackleton
Asia Editor
Johnny Depp AI thriller Transcendence grossed $10.65m on its opening weekend in China, placing the film third at the weekly box office (April 14-20) behind Captain America: The Winter Soldier and Rio 2.

The Beijing Film Market (BFM) announced deals totalling $1.7bn (RMB10.5bn) for 32 projects at the close of the three-day event (April 17-19), including $615m (RMB3.8bn) for film production.

EXCLUSIVE: Beijing-based Huayi Brothers Media Corporation has boarded the Chinese remake of Italian comedies Men Vs Women and Women Vs Men and will produce with Cai Gongming's Road Pictures and Italian filmmaker Cristiano Bortone.