Liz Shackleton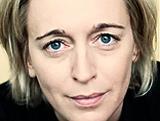 Contact Info
Liz Shackleton
Asia Editor
The Beijing-based producer, who had two films in Berlin, explains why he's optimistic about the future of arthouse cinema in China.

Festival to host a retrospective of the work of late Taiwanese filmmaker.

Eight shortlisted projects including Christopher Doyle and Jenny Suen's The White Girl; Nguyen Phuong Anh's The Third Wife and Zhou Quan's End Of Summer.