Liz Shackleton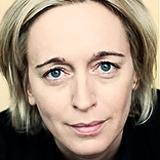 Contact Info
Liz Shackleton
Asia Editor
Hansal Mehta's Aligarh will open the festival this year, while there will be a restored screening of Satyajit Ray's Apu Trilogy.

This year's Asian Film Market (Oct 3-6) worked hard to address developments transforming the pan-Asian film industry but compared to previous years, business appeared to be slow.

Indonesian filmmaker Joko Anwar on his new film A Copy Of My Mind.