Liz Shackleton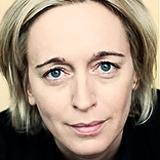 Contact Info
Liz Shackleton
Asia Editor
CHINA BOX OFFICE: While Dawn Of The Planet Of The Apes and The Expendables 3 topped the box office over the week September 15-21, Liam Neeson starrer Non-Stop had a strong opening, grossing $7.28m in three days.

Wong Kar Wai's Hong Kong-based production company Jet Tone Films has appointed former Fortissimo Films executive Winnie Lau as Head of International Co-Production and Distribution.

India and China signed a long-planned co-production agreement during the state visit of China's president Xi Jinping to India.