Liz Shackleton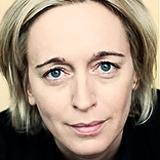 Contact Info
Liz Shackleton
Asia Editor
Taipei-based sales company Ablaze Image has picked up international rights to Tsai Yueh-hsun's Black & White: The Dawn Of Justice.

Korean studio CJ Entertainment's China office has confirmed that Bong Joon Ho's Snowpiercer will be released in mainland China on March 17.

Netherlands-based exhibitor Cine Grand is collaborating with Beijing-based Time Antaeus Group to build cinemas in the mainland China market.