Liz Shackleton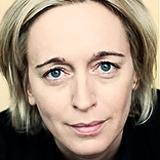 Contact Info
Liz Shackleton
Asia Editor
Dubai Film Market is expanding with an increase in exhibitors and the introduction of the Dubai Docs initiative. Liz Shackleton reports.

The Dubai International Film Festival (Dec 6-14) is celebrating its 10th anniversary by shining a spotlight on Arab cinema.

Chinese filmmaker Ning Hao's long-delayed road movie No Man's Land has grossed $3.2m (RMB19.5m) on its opening day in China (Dec 3).