Liz Shackleton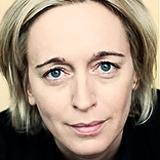 Contact Info
Liz Shackleton
Asia Editor
A group of Singaporean filmmakers including Anthony Chen, Boo Junfeng, Royston Tan and Kelvin Tong has issued a statement protesting the local ban of Tan Pin Pin's documentary To Singapore With Love.

CHINA BOX OFFICE: Undeterred by piracy, The Expendables 3 grossed $32.84 in its first week at the China box office, knocking Dawn Of The Planet Of The Apes into second position.

Beijing Galloping Horse has set the China release date for the first part of John Woo's upcoming epic drama The Crossing for December 2.