Liz Shackleton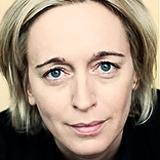 Contact Info
Liz Shackleton
Asia Editor
CHINA BOX OFFICE: Universal's Fast & Furious 7 has become the highest-grossing film ever in China.

Mexican director Bernando Arellano's Beginning Of Time won best film in the Tiantan Awards of this year's revamped Beijing International Film Festival, while Jean-Jacques Annaud's Wolf Totem won best director and best visual effects.

Paramount Pictures has announced that it plans to expand its office in China and shift its business operations from Shanghai to Beijing.