Liz Shackleton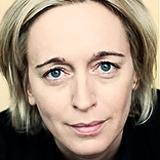 Contact Info
Liz Shackleton
Asia Editor
Indonesian filmmakers Eddie Cahyono and Ifa Isfansyah talk about their APM project The Wasted Land and the thriving indie filmmaking scene in Jogjakarta.

The latest feature from Beijing-based filmmaker Zhang Yang is the ultimate road movie – following a group of Tibetan Buddhists as they make a 2,000km pilgrimage to and from Lhasa, prostrating themselves every few metres of the way.

Hong Kong-based Fame Universal Entertainment is producing a feature adaptation of top-rating Chinese reality TV show F-Team, starring Korean actor Lee Min Ho.