Liz Shackleton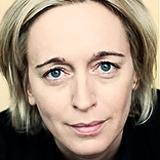 Contact Info
Liz Shackleton
Asia Editor
CHINA BOX OFFICE: Zhang Yibai's Fleet Of Time stayed at the top of China's box office in its second week, grossing $35.64m from 6.3 million admissions.

Lebanese filmmaker Bass Breish is gearing up to make his feature debut, Mate, with German production house Filmbucht Filmproduktion.

Emirati filmmaker Saeed Salmeen Al Murry has won the inaugural Ministry of Interior Award for Best Societal Screenplay at the Dubai International Film Festival (DIFF) for his project Going To Heaven.