Liz Shackleton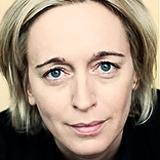 Contact Info
Liz Shackleton
Asia Editor
Fortissimo Films has signed a multi-picture deal with Chinese filmmaker Zhang Wei, which includes his first two features, Factory Boss and Destiny.

This year's Hong Kong International Film Festival (HKIFF) will screen the digitally remastered films of Bruce Lee, as well as a special programme to mark the 400th anniversary of Shakespeare's death.

Hou Hsiao-hsien's The Assassin leads the nominations for the 10th Asian Film Awards with nine nods, followed by India's Bajirao Mastani and Hong Kong's Port Of Call with five apiece.