Liz Shackleton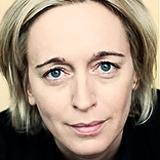 Contact Info
Liz Shackleton
Asia Editor
A new international platform for Arab cinema, the Arab Cinema Center (ACC), will launch at this year's European Film Market in Berlin, representing 11 Arab production companies and organisations.

Fortissimo Films has acquired worldwide rights outside South Africa to Mark Dornford-May's Breathe Umphefumlo, which will premiere Out Of Competition at the upcoming Berlin film festival.

CHINA BOX OFFICE: The Hobbit: The Battle Of The Five Armies grossed $49.84m on its opening weekend in China, pushing record-breaking remake Miss Granny into second place.