Liz Shackleton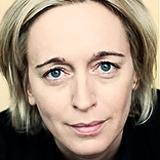 Contact Info
Liz Shackleton
Asia Editor
John Collee (The Alchemyst, Master And Commander) will adapt the Chinese fantasy novel series The Mirror, which has been optioned by Ruyi Films and Syon Media.

CHINA BOX OFFICE: Avengers: Age of Ultron replaced Furious 7 at the top of the China box office in its opening week, grossing $154.63m in six days.

Xia Hao and his project No. 23 won the top award worth $164,000 (RMB1m) in the New Chinese Film Talents Fund Forum (NCFTFF), while Song Yuefeng's The Wild Horns was given a special mention.