Liz Shackleton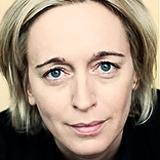 Contact Info
Liz Shackleton
Asia Editor
The Middle East film and TV industries need more film incentives, a bigger talent pool and a reliable TV ratings system in order to be able to compete on an international level, according to a white paper released at DIFF this week.

EXCLUSIVE: Cairo-based New Century Production is putting together an ambitious six-picture slate featuring some of Egypt's leading veteran and independent filmmakers, including the next project from Rags And Tatters director Ahmad Abdalla.

US producer-financier Emmett Furla Oasis Films (EFO Films) has opened an office in Dubai and will shoot two productions in the region within the next 18 months.