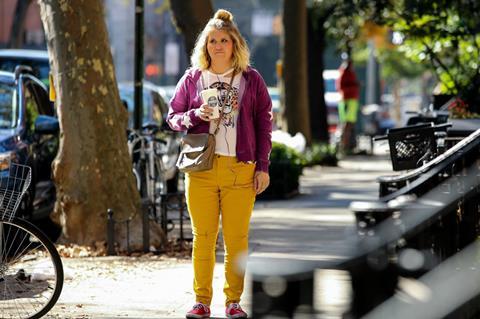 FEBRUARY 2 UPDATE: The remarkable $46m Sundance shopping spree by Amazon Studios more than ever before brings into focus the fundamental shift in distribution that has shaken up Hollywood and the world's film and TV industry.
On Saturday (2) it emerged the streamer had made its latest acquisition, reportedly paying $5m for worldwide rights to Honey Boy, Shia LaBeouf's autobiographical drama about a boy and his troubled, abusive father, written by LaBeouf and directed by Alma Har'el.
Netflix has made headlines in Park City before, however it was reduced to a sideshow in January and at time of writing settled for a couple of excellent documentary pick-ups (Knock Down The House featuring Alexandria Ocasio-Cortez, and a reported $3m deal for American Factory) as the overwhelming might of Amazon Studios stole the limelight. Also of note, Apple made its first ever Sundance buy, Hulu was active in two acquisitions, as was HBO in a rare flurry from a premium cable service, and Neon acquired four films.
"The story of the festival is Amazon Studios," says entertainment attorney Marc Simon of Fox Rothschild. "Jennifer Salke [head of Amazon Studios] came in with a plan and she executed it with her team and made an incredible statement – one we haven't seen [like this] from a distributor in Sundance.
"Last year in particular the SVOD platforms weren't buying in any significant way. Netflix had made other purchases going into the festival, and Amazon Studios was going through change. Now they're after big, commercial films to make a statement about what Amazon Studio distribution should be about… it wants to distinguish itself from Netflix and say it's going to pay as much as any big indie and has the capability to release wide."
Streamers in thick of arms race
The streamers swarmed over Park City en masse. Deep-pocketed and hungry, they are in the thick of an arms race for content. There will be more jostling for position at festivals, and more digital players in the mix, and while statement buys from platforms (until now, Netflix) are nothing new, what feels new is the manner in which several platforms, or companies with links to platforms, so completely dominated a festival. It is the up-ending of the traditional model, whereby theatrical distributors once ruled the roost, that has made observers sit up and take note.
There were Sundance acquisitions by more traditional buyers, in particular the $15m worldwide acquisition by Warner Bros / New Line for the world on Gurinder Chadha's Blinded By The Light. It was the highest dollar amount for a single deal at the festival, but even that transaction can now be framed within a broader mandate to feed the pipeline of a digital paymaster.
It has been known for some time that Netflix is placing greater emphasis on building its original content business, deploying billions each year to bulk up a platform that according to Ampere Analysis could lose around 20% of its licensed studio content when Disney, Fox, Universal and Warner Bros launch their own SVOD platforms like Disney+ later this year or in 2020.
Amazon Studios and other platforms that operate a hybrid licensing-content creation model realise the same fate will befall them, and they have to change the content equation. Like Apple and Hulu, Amazon Studios is going full-steam ahead with its own production initiatives. However they have a lot of catching up to do with Netflix on all fronts, and under the leadership of Salke, the former NBC Entertainment president who arrived last year, Amazon Studios is in the hunt for broad commercial fare and more indie-oriented material.
The company stepped up in Park City, paying $13m for US rights to the Emma Thompson-Mindy Kaling comedy Late Night, $14m for the world on Brittany Runs A Marathon (pictured), and the $14m buy on Adam Driver drama The Report. For the Honey Boy deal, Amazon Studios negotiated with Endeavor Content and CAA on behalf of the filmmakers.
One can extract Salke's broader objectives from the prepared statement she issued after the Brittany Runs A Marathon deal. "Our goal at Amazon Studios, across both TV and film, is to be the best home for talent – in front and behind the camera. The three films we've picked up at Sundance speak to that ethos. It's a mixture of new and established talent we hope to build a future with and continue to produce content for audiences around the world on Amazon Prime Video. Our customers are going to absolutely love these films!"
Windowing and theatrical releases under greater scrutiny
Nowadays the growing power of the streamers and the demands of the instant view culture have challenged traditional windowing. Theatrical has always served as a film's loss-leading first exposure with varying degrees of success before the more lucrative ancillary windows kicked in, and, increasingly, it has come under the spotlight. Yet if handled properly, there is no doubt theatrical can be a huge boon for a film's lifespan, fuelling word-of-mouth before a film reaches the end user hunched over a tablet, phone, or laptop, or stretching out in front of a large-screen TV.
That is why insiders who were privy to deal-making in Park City say Amazon Studios, with its proven commitment to months-long theatrical releases, got what it wanted. "People talk about how Netflix doesn't need anything so they don't make offers, but in this case they got shut out on a few things," says one deal-maker who preferred to remain anonymous. "Amazon Studios was making offers that were perhaps more appealing because of the flexibility of their business model. They can probably allow a theatrical release in a certain territory and it has its US theatrical release model."
Netflix may not care that much, given that it is so deep into its own content creation efforts, but it has not gone unnoticed that some exhibitors were unhappy for example that Oscar contender ROMA played for a relatively short window in their sites.
After years of speculation, Apple made its first Sundance acquisition on Hala, while Hulu took Untitled Amazing Johnathan Documentary and partnered with Neon on Lupita Nyong'o comedy-horror Little Monsters.
The Warner Bros / New Line deal on Blinded By The Light is ripe for a theatrical release. Gurinder Chadha films are crowd-pleasers that can play well in theatres. However once again, it is hard not to think of the endgame. The studio is owned by AT&T now, whose WarnerMedia is launching its own SVOD platform and a film like Blinded By The Light will complement its film offering.
HBO needs to provide more content
Warner Bros' WarnerMedia stablemate HBO needs to provide more content to its new ecosystem, and it duly bought two films: Native Son and Share, both of which were financed and produced by A24. That company has a supply deal with Apple, although sources insisted to Screendaily at the time that A24's $6m acquisition of Sundance favourite The Farewell was not for their partnership. A24 also has a distribution partnership with DirecTV.
Neon pounced on four films. Besides Little Monsters, Tom Quinn and his team took Naomi Watts drama Luce, Alejandro Landes' Colombian thriller Monos, and horror title The Lodge from Goodnight Mommy directors Veronika Franz and Severin Fiala. The company formerly known as The Orchard (now acquired by 1091 Media) bought the documentary Halston, and Olivia Colman drama Them That Follow. Bleecker Street bought The Tomorrow Man off a promo before the festival.
Sony was busy, too. Sony Pictures Classics took two documentaries, acquiring multiple territories on Where's My Roy Cohn?, and North America and select territories on David Crosby: Remember My Name. Ahead of the festival, Sony Pictures Worldwide Acquisitions picked up all international rights to The Sound Of Silence starring Peter Sarsgaard and Rashida Jones. At time of writing Fox Searchlight and Focus Features had not got their wallets out. They will be back, to feed into the Disney+ and NBCUniversal SVOD platforms, while IFC Films, a regular Sundance buyer over the years, may well land a few deals in the coming weeks now that the big ticket items and high asking prices have gone.
"Some of the small distributors felt the gap is widening with these big streamers offering big numbers," said one sales agent. "But we will see them pick up films in the days ahead. Everyone will find their space."