Festival director Takeo Hisamatsu explains how this year's TIFF will bring Japan's biggest cultural achievements back into focus.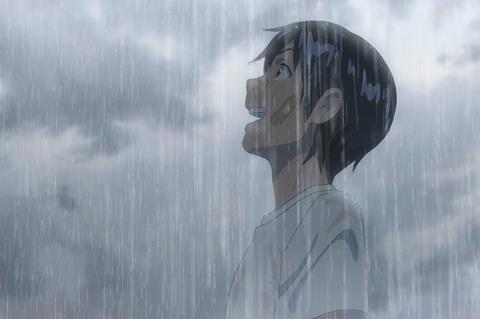 Takeo Hisamatsu, now in his third year helming Tokyo International Film Festival (TIFF, October 28-November 5), believes it is Japan's time to step into the international spotlight.
This year marks a major transition in the country's history as it moves into a new era — known as the Reiwa era — following the enthronement of Emperor Naruhito. Japan is also hosting the Rugby World Cup from September to early November and is gearing up to hold the Olympic and Paralympic Games next year.
With the swell of visitors from overseas, Hisamatsu says it makes sense to focus on the festival's home country for its 32nd edition: "This may sound a bit like we're praising ourselves, but I think it's time for people to take a fresh look at Japan."
TIFF aims to provide that analysis through a range of programming focused on some of Japan's key contributions to the world, including animation and technology. The former will be featured in a new section, Japanese Animation, which this year will focus on the evolution of the territory's anime and VFX.
Five recent animated hits, including Makoto Shinkai's blockbuster Weathering With You, will be screened in this section, alongside three classics, including 1988 cyberpunk epicAkira. VFX in Japanese content will be showcased via a 4K restoration of Ultra Q, the iconic 1966 live-action TV series featuring landmark Japanese visual effects.
Celebrating animation
In previous years, TIFF hosted an animation focus dedicated to a different filmmaker each year. But from this edition, the festival will be celebrating Japan's biggest cultural export through a separate sidebar. "We really wanted to commit to featuring Japanese animation going forward, so we've given it its own section," Hisamatsu explains.
On the technology front, the festival is partnering with mobile carrier NTT Docomo for a special event called TIFF Plus Tech. The event will feature 3D scanning technology that enables participants to get "on stage" with virtual idol performers and immerse themselves in virtual worlds with 5G-powered VR. "VR is the most advanced visual technology out there, and it has a strong affinity with cinema," says Hisamatsu.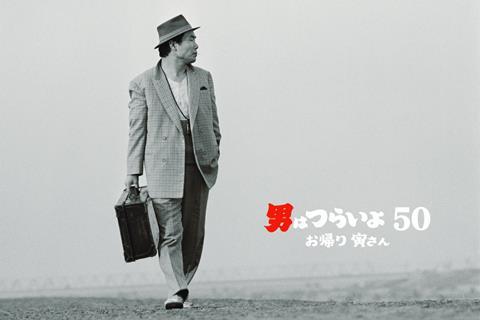 The festival is also opening with a Japanese film — Yoji Yamada's Tora-san, Wish You Were Here — the 50th instalment in a long-running series that launched 50 years ago. The innovative film combines 4K digitally restored images of its late star, Kiyoshi Atsumi, along with new footage filmed with the surviving cast.
As in previous years, TIFF will feature the latest trends in contemporary Japanese cinema through its Japan Now section — which this year includes a special focus on veteran director Nobuhiko Obayashi — as well as introducing up-and-coming local talent through Japanese Cinema Splash. "We're seeing more young Japanese creators make films that touch on societal issues," says programming director Yoshi Yatabe. "We're also seeing more international co-productions, with Japanese directors shooting abroad and non-Japanese directors shooting in Japan."
Widespread appeal
Despite its natural focus on Japan, TIFF still features a large line-up of films from across the rest of Asia and the world in major sections such as Competition, Asian Future, Crosscut Asia and World Focus.
The Competition section, with a jury headed by internationally renowned Chinese actress Zhang Ziyi, features the world premieres of films such as Reis Celik's Food For A Funeral (Turkey), Paul Soriano's Mañanita (Philippines), Towards The Battle from Aurelien Vernhes-Lermusiaux (France-Colombia) and Frelle Petersen's Uncle (Denmark). Two Japanese films will also receive their world premieres in Competition: Shin Adachi's A Beloved Wife and Tezuka's Barbara from Macoto Tezka.
"There are many films in Competition this year with female lead characters," says Yatabe. "Choosing the best actress award is going to be a challenge for the jury. I feel the number of female directors is growing as well."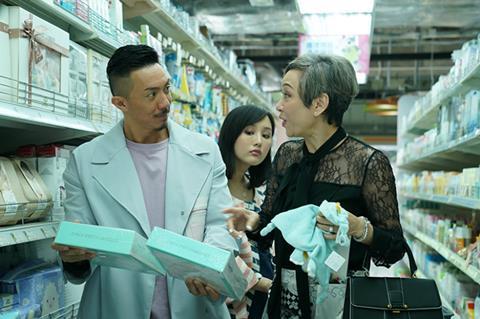 Meanwhile, world premieres in the Asian Future section include Korean filmmaker Kim Ha-ra's Killed My Wife, Iranian director Reza Jamali's Old Men Never Die and The Secret Diary Of A Mom To Be from Hong Kong's Luk Yee-sum. "The aim of the section is to give young Asian creators a springboard from Tokyo from which to expand into the world," says Asian Future programming director Kenji Ishizaka.
Another section sharing films from across the region, Crosscut Asia, is centred this year around horror and fantasy, and features the Japanese premieres of titles such as Lav Diaz's The Halt, which premiered in Directors' Fortnight at Cannes, and two episodes of Eric Khoo-produced HBO horror series Folklore, a testament to the increasing quality of cinema's small-screen counterpart in recent years.
Meanwhile, World Focus will bring to Tokyo a sample of the latest films gaining buzz on the international film festival circuit. The line-up includes Václav Marhoul's The Painted Bird, Olivier Assayas' Wasp Network and Mindanao by Brillante Ma Mendoza, who served as TIFF's Competition jury president in 2018.
Special screenings include the gala presentation of Masayuki Suo's Talking The Pictures, Martin Scorsese's hotly-anticipated The Irishman and the Asian premiere of Wash Westmoreland's Earthquake Bird, co-produced by Scott Free Productions and Japan's Twenty First City, which filmed in Tokyo.
TIFF continues to offer a vast selection of programmes and events outside its main sections, including family-friendly films such as the How To Train Your Dragon trilogy; a restored version of Zhang Yimou's The Road Home, starring a young Zhang Ziyi; and a documentary about the 1964 Tokyo Paralympic Games, Tokyo Paralympics: Festival Of Love And Glory, which was recently discovered in the vaults of Kadokawa Corp. Meanwhile, TIFF Masterclasses will include a Symposium of Animation History and a hands-on filmmaking workshop with Amir Naderi.
While Roppongi Hills remains TIFF's main venue, the festival is also holding open-air screenings at Tokyo Midtown Hibiya, a shopping and entertainment complex just a short subway ride away. Screenings at this venue include crowdpleasers such as Bohemian Rhapsody, Spider-Man: Far From Home and the first three films in the Toy Story series.
Hisamatsu says he hopes the broad programme will offer something of interest for all sections of the Tokyo audience, as well as enabling attendees to expand their cinematic horizons. "We want festival-goers who come for entertainment films to check out the art films, and for art-film fans to check out the works of entertainment," says Hisamatsu. "I think the mix of both in the same place is something unique to film festivals, and I definitely want visitors to take the opportunity to enjoy it."