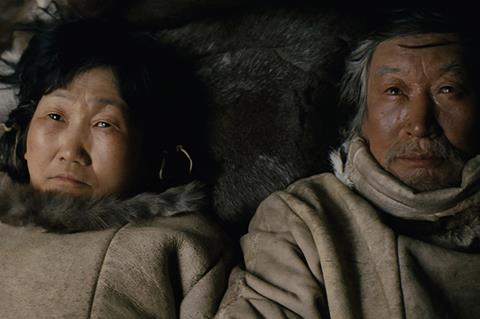 Submissions for the best international feature film award at the 2020 Academy Awards have started to come in, and Screen is keeping a running list of each film below.
This is the first year the award will be given under the new name of 'best international feature film', after a change in April from 'foreign-language film'.
Scroll down for latest entries
The eligibility rules remain the same: an international feature film is defined as a feature-length motion picture produced outside the US with a predominantly non-English dialogue track and can include animated and documentary features.
Submitted films must have been released theatrically in their respective countries between October 1 2018 and September 30 2019.
Screen's interview with Mark Johnson, chair of the Academy's foreign-language film committee, explains the shortlisting process from submission to voting.
2019's award saw 87 submissions, with nominations for Lebanon's Capernaum, Poland's Cold War, Germany's Never Look Away and Japan's Shoplifters, with the award going to Alfonso Cuarón's Mexican family drama ROMA.
The 92nd Academy Awards will take place on February 9, 2020 at the Dolby Theatre in Los Angeles, US.
Latest submissions
Bulgaria: Aga (Milko Lazarov)
Aga is director Lazarov's second feature after his Venice 2013 debut Alienation. The film follows two Yakuts struggling to adapt to the changing world around them. When one falls ill, the other must journey to find their daughter. It closed the 2018 Berlinale, playing out of competition, and won the Heart Of Sarajevo prize for best film in the same year.
South Africa: Knuckle City (Jahmil XT Qubeka)
Boxing drama Knuckle City premiered at the Durban International Film Festival before making its international debut in Toronto's Contemporary World Cinema strand. Qhubeka's previous film includes controversial 2013 child abuse drama Of Good Report, whch was inititally banned by South African censors.
Bosnia and Herzegovina: The Son (Ines Tanović)
The Son premiered at Sarajevo International Film Festival in August and tells the story of 18-year-old adopted man struggling with his identity. It is Tanović's second feature after her 2015 debut Our Everyday Life. Danis Tanović's No Man's Land was the last film from the country to win the prize in 2001.
Austria: Joy (Sudabeh Mortezai)
German-born Mortezai brought her fourth feature to Venice in 2018, where it played in Venice Days and won the Europa Cinemas Label. It gives a modern view of the sex slave trade through the bitter experiences of two Nigerian women forced into European prostitution. This is Austria's 43rd submission to the international award; it has won twice, in 2013 for Michael Haneke's Amour and 2008 for Stefan Ruzowitsky's The Counterfeiters, and received two nominations for Götz Spielmann's Revanche in 2009 and Wolfgang Glück's '38 – Vienna Before The Fall in 1987.
Croatia: Mali (Antonio Nuić)
Croatia has submitted to the international award every year since the year following its independence in 1991, but is yet to receive a nomination from 27 previous entries. Nuić's Mali centres Frenki, a drug dealer recently released from prison who fights for custody of his son. The film launched at the country's Pula Film Festival in July 2018.
Spain: Pain And Glory (Pedro Almodóvar)
With his seventh time representing Spain in the international feature category, Almodóvar sets a new record for the country, ahead of José Luis Garci's six occasions. Cannes 2019 Competition title Pain & Glory reunites him with regular collaborators Antonio Banderas (who won best actor on the Croisette) and Penelope Cruz for the autobiographical story of a director looking back at his life and career. Spain has an impressive four wins and 15 nominations for the international award, with the former group including Almodóvar's All About My Mother in 2000, and most recently Alejandro Amenábar's The Sea Inside in 2005. Read the full story here.
Uruguay: The Moneychanger (Federico Veiroj)
Veiroj represents his country for the second time in the Oscar submissions after A Useful Life was submitted for the 2011 awards. The country's 19 entries have brought neither wins nor nominations so far. Toronto 2019 Platform world premiere The Moneychanger is a 1970s set thriller about a man who enters the world of currency exchange and becomes addicted to it.
Europe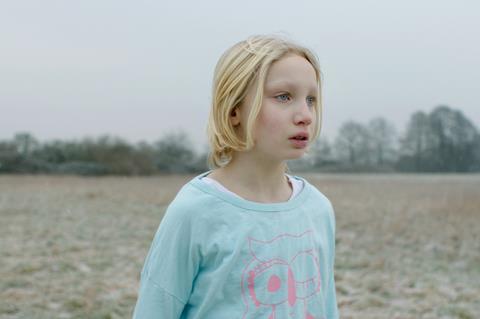 Belgium: Our Mothers (César Díaz)
The film chronicles the long-lasting ramifications on women of the 1980s Guatemalan civil war. The film won the prestigious Caméra d'Or at Cannes this year; Emma Dib and Armando Espitia star. Belgium has had seven nominations for this prize with no wins, most recently for Felix Van Groeningen's The Broken Circle Breakdown in 2014. This is Díaz's first fiction feature after the documentaries Territorio Liberado (2014) and Why Do Humans Burn? (2010). Pyramide International is handling international sales.
Estonia: Truth and Justice (Tanel Toom)
Sixteen Estonian films have been submitted for this category, with one nomination for Zaza Urushadze's 2013 film Tangerines. Toom's feature debut tells the story of a man who wants to transform his poor land into a prosperous farm in 1872 Estonia. Priit Loog, Priit Võigemast and Ester Kuntu star.
Finland: Stupid Young Heart (Selma Vihunen)
Vihunen's sixth feature launched in Contemporary World Cinema at Toronto 2018, before going on to win the Crystal Bear in the Generation strand at the Berlinale this year. Jere Ristseppä and Rosa Honkonen star in a drama about two teenagers having to deal with pregnancy before they are ready for it. This is Finland's 33rd submission to the international feature award; it has yet to win, with high points being a nomination for Aki Kaurismäki's The Man Without A Past in 2003 and Klaus Härö's The Fencer making the December shortlist in 2015.
Georgia: Shindisi (Dito Tsintsadze)
This film is based on events that took place during the Russian military intervention of Georgia in 2008. The film stars Dato Bakhtadze, Giorgi Tsaava and Goga Pipinashvili. This is Georgia's eighteenth nomination, with its first submission, the 1996 film A Chief In Love (1996) being its only nomination to date. Tsintsadze has directed thirteen films including Lost Killers (2000) which played in Un Certain Regard section at Cannes.
Germany: System Crasher (Nora Fingscheidt)
Fingschedit's fiction debut following 2017 doc Ohne Diese Welt follows a nine-year-old who, when failed by the health system, descends into a deep and dark pit of psychosis. It won the Alfred Bauer award in competition at this year's Berlinale, and stars Helena Zengel, Albrecht Schuch, Gabriela Maria Schmeide and Lisa Hagmeister. Beta Cinema handles international sales. Germany has been nominated for the award 11 times since reunification in 1990, with two wins for Caroline Link's 2001 Nowhere In Africa and Florian Henckel von Donnersmarck's 2006 The Lives of Others. Read the full story here.
Hungary: Those Who Remained (Barnabás Tóth)
After an extensive shorts career, Tóth's feature debut focuses on 42-year-old doctor and concentration camp survivor Aldo, his new friendship with 16-year-old Klara, and the suspicion it brings in Soviet Hungary. The film debuted at the recent Telluride Film Festival and is set for a release in Hungary in September 2019. The country recently won the foreign-language award for Lázló Nemes' Son Of Saul in 2016, with one other win for Istaván Szabó's Mephisto in 1982 as part of 10 total nominations.
Netherlands: Instinct (Halina Reijn)
Dutch actress Reijn makes her directorial debut with the story of a psychologist who becomes infatuated with an imprisoned sex offender she is treating. Game Of Thrones' Carice Van Houten stars alongside Marwan Kenzari - Jafar from Disney's recent Aladdin remake. The film launched at Locarno 2019, where it won the Piazza Grande award and a special mention in the Swatch Art Peace Hotel award. The Netherlands has made 51 submissions to the international feature award; a golden period brought three wins in 11 years, for Fons Rademakers' The Assault in 1987, Marleen Gorris' Antonia's Line in 1996, and Mike van Diem's Character in 1998. The most recent nominations came in consecutive years, for Paula van der Oest's Zus & Zo in 2003 and Ben Sombogaart's Twin Sisters the following year.
North Macedonia: Honeyland (Tamara Kotevska, Ljubomir Stefanov)
Recently renamed territory North Macedonia has a shot at a nomination with this documentary about the last female bee-hunter in Europe, who must protect her livelihood and the bees from invading beekeepers. Kotevska and Stefanov's feature debut won the grand jury, cinematography and special jury awards in the World Cinema: Documentary section at Sundance 2019. This is Macedonia's 16th submission. Its only nomination came for its first entry, Before The Rain, in 1995.
Norway: Out Stealing Horses (Hans Petter Moland)
Moland's Berlinale 2019 Competition title stars Stellan Skarsgård as Trond, a man in Norway in 1999 who begins to reexamine his life in 1948 after a man from his past becomes his neighbour. Often the bridesmaid, never the bride, Norway has five previous Oscar nominations from 40 submissions but is still waiting for its first gold man. Read the full story here.
Romania: The Whistlers (Corneliu Porumboiu)
Cannes 2019 Competition title The Whistlers follows a policeman who flies to a Canaries island to free a crooked businessman. The film stars Vlad Ivanov, Catrinel Marlon, and Rodica Lazar. Corneliu previously won the Palme d'Or for 12:08 East Of Bucharest in 2006. This is Romania's 25th submission having never previously been nominated. Read the full story here.
Sweden: And Then We Danced (Levan Akin)
In this Cannes Directors' Fortnight 2019 title, a dancer's training at the National Georgian Ensemble with his partner Mary is disturbed by the arrival of Irakli. Lead actor Levan Gelbakhiani won the best actor prize at the Sarajevo Film Festival. Ana Javakishvili and Anano Makharadze co-star. Sweden has been nominated for this award 16 times, with Ingmar Bergman winning their three awards for The Virgin Spring in 1961, Through a Glass Darkly in 1962 and Fanny and Alexander in 1984. This is Akin's second feature film after the 2015 film The Circle and is sold by Totem Films. Read the full story here.
Switzerland: Wolkenbruch's Wondrous Journey Into The Arms Of A Shiksa (Michael Steiner)
This film tells the story of orthodox Jew Motti and the challenges he faces whilst searching for a wife Noémie Schmidt, Joel Basman, Sunnyi Melles and Udo Samel star. Switzerland has been nominated for this award five times, winning in 1985 with Dangerous Moves and 1991 for Journey of Hope. Turnus Film AG hold sales rights for the film. Read the full story here.
Turkey: Commitment (Semih Kaplanoğlu)
Commitment tells the story of Asli, a young mother who invites fellow parent Gulnihal to be her nanny. Kubra Kip, Umut Kurt, and Ece Yüksel star. This is Turkey's 26th submission with no previous nominations, although heir 2008 entry, Three Monkeys made the January Shortlist. Kaplanoğlu's 2010 film Honey became the third Turkish film to win the Golden Bear at Berlin.
Ukraine: Homeward (Nariman Aliev)
A father and son transport the body of their departed son and brother from Kyiv to Crimea. Akhtem Seitablaev, Remzi Bilyalov and Dariya Barihashvili star in Aliev's debut, which launched in Un Certain Regard this year. This is Ukraine's 12 submission with no nominations so far.
Asia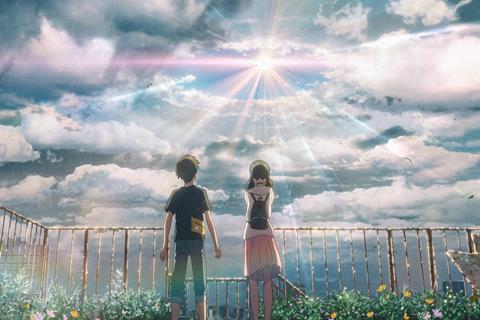 Cambodia: In The Life of Music (Caylee So, Sok Visal)
In the Life of Music tells the story of how one song, 'Champa Battambang', influences the lives of three different generations. The film stars Ratanak Ben, Daniel Chea, and Socheat Chea. Caylee So has previously directed the short film Paulina (2017) and Sok Visal directed the feature films Kroab Pich (2013) and Poppy Goes To Hollywood (2016). This is Cambodia's eighth submission, having previously been nominated with 2013's The Missing Picture.
Iran: Finding Farideh (Kourosh Ataee, Azadeh Moussavi)
Finding Farideh is a documentary film that follows the story of a young Iranian girl who is adopted by a Dutch couple and then returns to her native Iran 40 years later to meet three families who claim to be her own. This is Iran's 25th submissions; Asghar Farhadi achieved the country's two wins, for A Separation in 2012 and The Salesman in 2017. This is both Ataee and Moussavi's feature film debut. The film is being sold by Eli Image.
Japan: Weathering With You (Makoto Shinkai)
Shinkai returns after his 2016 anime Your Name became the second-highest-grossing anime of all time. Weathering With You follows a Tokyo boy who runs away from home and meets a girl with the power to control the weather. Voice cast includes Kotaro Daigo, Nana Mori, and Shun Oguri. Out of Japan's 66 submissions, twelve have been nominated, with only Departures winning in 2009. Three entries, Rashomon, Gate of Hell and Samurai, The Legend Of Musashi received honorary awards in the 1950s.
Palestine: It Must Be Heaven (Elia Suleiman)
This is Suleiman's second submission for this award; he also directed Palestine's first-ever entry, 2003's Divine Intervention. Starring the director himself alongside Ali Suliman, François Girard, and Gael Garcia Bernal, It Must Be Heaven tells the story of a man who escapes his native Palestine for a new life only to face the same challenges. It played in Competition at Cannes this year. This is Palestine's twelfth submission for the award, having been nominated twice in 2006 for Paradise Now and 2014 for Omar.
South Korea: Parasite (Bong Joon-ho)
The 2019 Palme d'Or-winning Parasite chronicles the relationship between the wealthy Park family and the impoverished Kim family and the influence of greed and discrimination on it. The film stars Song Kang-ho, Lee Sun-kyun, and Cho Yeo-jeong. This marks the 31st submission from South Korea with no nominations yet; Bong was the first Korean director to receive the top Cannes prize earlier this year. Parasite was picked up by Curzon for the UK and Ireland following its festival launch. Read the full story here.
Africa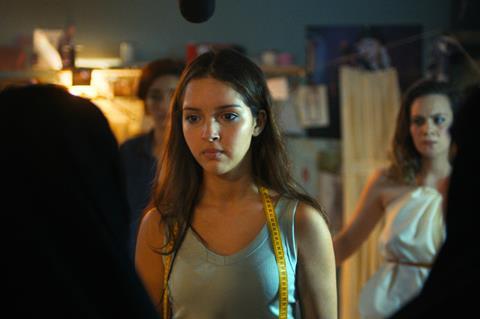 Algeria: Papicha (Mounia Meddour)
Nedjma, a young woman in Algeria in 1997, organises a fashion show against the backdrop of great oppression against her sex. Lyna Khoudri, Shirine Boutella, and Amira Hilda Douaouda star. It launched in Un Certain Regard at Cannes 2019. Algeria has been nominated four times for this award, with the 1969 film Z, a co-production with France, winning. This is Meddour's fiction feature debut following the documentaries Cinéma Algérien, Un Nouveau Souffle (2011) and La Cuisine En Heritage (2010). Jour2Fête is selling the film internationally.
Morocco: Adam (Maryam Touzani)
Lubna Azabal, Nissrine Erradi and Douae Belkhaouda star in the story of an unmarried pregnant woman taken in by a widowed baker. This Cannes 2019 Un Certain Regard title marks Morocco's 15th submission with no previous nominations, although 2012 entry Omar Killed Me made the January Shortlist. Adam is Touzani's feature film debut. Films Boutique has international rights.
Tunisia: Dear Son (Mohamed Ben Attia)
Attia's 2018 Cannes Directors' Fortnight title follows a Tunisian couple as they discover that their son has left to join ISIS in Syria. The film stars Mohamed Dhrif, Mouna Mejri, and Imen Cherif. This is Tunisia's sixth submission with no previous nominations. Attia's Hedi won the best first feature award at the 2016 Berlinale and was selected to compete for the Golden Bear. Luxbox has worldwide sales.
Americas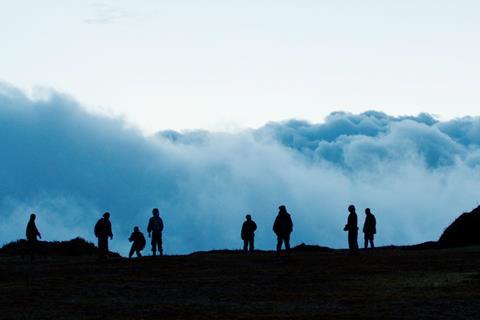 Brazil: The Invisible Life Of Eurídice Gusmão (Karim Aïnouz)
Aïnouz's latest won the Un Certain Regard prize at Cannes this year and is his first time representing Brazil for the Oscars. Fernanda Montenegro and Carol Duarte lead the film as two women in the suppressed society of 1940s Rio de Janeiro. This is Brazil's 49th submission with four previous nominations; Keeper of Promises in 1962, 1995's O Quatrilho, 1997's Four Days In September and Central Station in 1998.
Colombia: Monos (Alejandro Landes)
Eight armed children take hostage a middle-aged woman and a conscripted milk cow on a remote mountaintop somewhere in Latin America. Julianne Nicholson (August: Osage County, Boardwalk Empire) Moisés Arias (Hannah Montana) and Sofia Buenaventura star. The film won World Cinema dramatic special jury award at this year's Sundance Film Festival. Colombia has been nominated once for this award from 28 submissions with the 2015 film Embrace of the Serpent. This is Landes' second feature film after the 2011 film Porfirio.
Cuba: A Translator (Rodrigo Barriuso, Sebastián Barriuso)
Brothers Rodrigo and Sebastián Barriuso tell the story of their father in their debut feature, in which a professor of Russian literature is hired as a translator for child victims of the Chernobyl disaster when they are sent to Cuba for medical treatment. Rodrigo Santoro plays their dad, while Maricel Álvarez and Milda Gecaite co-star. The film screened in the World cinema - dramatic section at Sundance 2018. This is Cuba's 21st submission, with one previous nomination in 1995 for Strawberry and Chocolate. The film is sold internationally by Intramovies.
Dominican Republic: The Projectionist (José María Cabral)
A lonely film projector operator becomes obsessed with a woman he sees on one of the film reels. When the reel is destroyed, he sets out to find her in real life. Cabral's many directorial credits include Woodpeckers (2017), Check Mate (2012) and Excexos (2008). This is the Dominican Republic's 12th submission; they have not yet been nominated. Media Luna is handling the sales of the film.
Ecuador: The Longest Night (Gabriela Calvache)
Calvache's fiction feature debut tells the story of Dana, a prostitute who wants to break free and reunite with her young daughter. Noëlle Schönwald, Cristian Mercado and Jaime Tamariz star in the film. This is Ecuador's eighth submission without any nominations as of 2019. Wide Management holds international sales rights apart from Ecuador and Mexico. The film premiered at SXSW in 2019.
Panama: Everybody Changes (Arturo Montenegro)
Everybody Changes concerns the Ponce family, whose normal life is interrupted by father Federico's announcing his intention to receive gender reassignment surgery. Leonte Bordanea, Gaby Gnazzo, Marisín Luzcando, and Andrea Pérez Meana star. This is Panama's sixth submission having started submitting in 2014 and every year thereafter with no nominations to date. Montenegro previously directed 2018 feature Frozen in Russia.