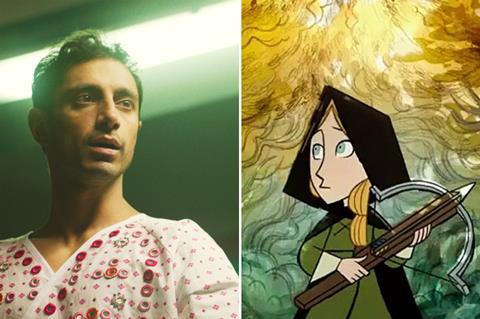 Screen has been covering the films opening in key European territories since July. However, this past week saw cinemas in Italy and France shut down for the coming month; with Germany to follow suit from Monday, November 2.
Below is the current situation for the respective territories.
UK, opening Friday October 30
With other European territories closing, UK releases plough ahead this weekend, albeit with cinemas in Wales and Northern Ireland currently closed under short-term lockdowns, and cinemas in Ireland closed until at least December 2. Scotland will also close its cinemas from Monday November 2.
Sony is releasing Blumhouse's The Craft: Legacy in 260 locations. The US supernatural horror is a sequel to 1996 cult classic The Craft, which grossed £3m through Sony International. The distributor previously released Blumhouse's Fantasy Island in March to £750,257, with its theatrical run being substantially shortened by the first UK lockdown.
Also out through Sony is The Burnt Orange Heresy in 148 locations. Giuseppe Capotondi's art heist thriller closed Venice 2019 out of Competition; it stars Elizabeth Debicki, Claes Bang, Donald Sutherland and Mick Jagger in the story of an art dealer who becomes consumed by his own greed and insecurity as he attempts to steal a rare painting.
BFI Distribution is releasing Bassam Tariq's identity drama Mogul Mowgli, starring Riz Ahmed as a British Pakistani rapper who is struck down by an auto-immune illness just before his big break. It launched at the Berlinale in February, and will play in 81 UK sites this weekend.
Curzon Artificial Eye is releasing Josephine Decker's Sundance 2020 thriller Shirley starring Elisabeth Moss into 53 locations. The distributor also broadcast US political documentary Boys State into 26 cinemas via a satellite event yesterday (October 29), with four sites playing encores next week.
Wildcard Distribution is handling a limited release for Tomm Moore's Toronto 2020 title Wolfwalkers. The Irish animated feature played at BFI London Film Festival earlier this month, and won the audience award at AFI Fest last week. The family feature follows a young apprentice hunter and her father who journey to Ireland to help wipe out the last wolf pack.
UK production company Fablemaze is conducting its own 45-location release for Guy Davies' Philophobia, about the last week of school for an aspiring writer and his friends. It debuted at Heartland International Film Festival in the US in October 2019, and has since won awards at San Diego Film Festival, the International Film Festival of Wales, and London Independent Film Festival.
Signature Entertainment continues its run of theatrical releases with Natalie Erika James' Relic. The US-Australian title premiered at Sundance this year, and stars Emily Mortimer, Robyn Nevin and Bella Heathcote in the story of a daughter, mother and grandmother who are haunted by a manifestation of dementia that consumes their family's home. It will play in 12 locations plus via specialist exhibitor Rooftop Cinema Club.
Sovereign Films is distributing Melina León's Cannes 2019 Directors' Fortnight title Song Without A Name in two locations at the weekend, with a UK tour across further sites scheduled throughout November.
Further releases include Benjamin Ree's Sundance 2020 documentary The Painter And The Thief in eight locations through Dogwoof; a re-release of 2005 sci-fi V For Vendetta through Warner Bros; Hot Docs 2019 selection In My Blood It Runs through Together Films; and Scottish football manager documentary The Three Kings on Sunday November 1 through National Amusements.
Germany, opening Thursday October 29
This will be the final weekend that German cinemas will be open until at least December, after chancellor Angela Merkel agreed a package of 'lockdown lite' measures with the prime ministers of the 16 federal states on Wednesday, October 28.
The measures will come into force on Monday, November 2, and will see cinemas, theatres, opera houses, concert halls, bars, and clubs close, as well as restaurants and pubs (unless they are able to offer a take-away service).
Multiple titles still proceeded with releases yesterday (October 29); they will attempt to re-enter cinemas if they are able to reopen from the proposed date of December 3.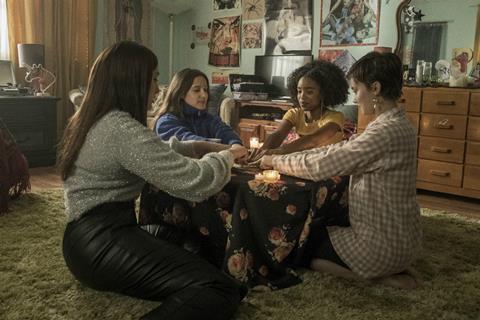 Sony is releasing horror Blumhouse's The Craft Legacy for those in the mood to celebrate Halloween; while Warner Bros opens Robert Zemeckis' new take on Roald Dahl's The Witches.
Alamode Film is releasing Julia von Heinz's political drama And Tomorrow The Entire World, which this week was selected as Germany's candidate in the International Feature Film category at the 2021 Oscars.
In normal circumstances, the Autumn school half-term would be an ideal launchpad for animation film Yakari (Leonine), based on the French-Belgian comic series by Derib & Job from French-speaking Switzerland.
Meanwhile, two Berlinale 2020 world premieres are now coming into German cinemas: Michael Venus' feature debut Sleep (Salzgeber) and Stéphanie Chuat and Véronique Reymond's competition title My Little Sister (Weltkino).
Other releases this week are the Hungarian animation film Ruben Brandt Collector (Drop-Out Cinema) and four documentaries: the portrait of four Texas cowgirls Glitzer & Staub (Port au Prince); Croatian filmmaker Nebosja Slijeppcevic's Srbenka (Rise and Shine Cinema); D.W. Young's The Booksellers (Mindjazz Pictures); and Caro Lobig's Wildherz (Catamaranfilms).
Italy
On Monday October 26, Italian prime minister Giuseppe Conte announced that recreational premises including cinemas, discos and gaming halls had to close that day, following a new daily record of 19,644 coronavirus infections in the country.
Cinemas will remain closed until at least November 24, although an extension is expected.
Titles set for release in Italy in coming weeks included Massimiliano Bruno's Ritorno Al Crimine and Sergio Castellitto's The Bad Poet, both through 01 Distribution; and Carlo Verdone's Si Vive Una Volta Sola through Vision Distribution.
Box office takings for October were already down 77% compared to 2019, with gross takings for the year-to-date down 61%.
France
French president Emmanuel Macron placed the country back into a full lockdown from midnight on Thursday to Friday (October 30), meaning all cinemas are closed.
The news came as a blow to French exhibitors and distributors, with the National Federation of French Cinemas reporting 3.3m spectators last week – the highest level since June 22.
A dozen films had only just hit cinemas on Wednesday morning including Maïwenn's DNA for Le Pacte, Claus Drexel's Under The Stars Of Paris for Diaphana Distribution and My Best Part for Les Films du Losange. Other films on release include Albert Dupontel's Bye Bye Morons (Gaumont) and Peninsula (ARP Distributions).
The measures are expected to last until at least December 1, and could be extended; Macron is aiming to lower the level of registered daily cases from its current level of around 40,000 to 5,000.
Additional reporting from Melanie Goodfellow and Gabriele Niola.
This weekly report will be suspended for the next few weeks whilst cinemas in multiple territories remain closed.