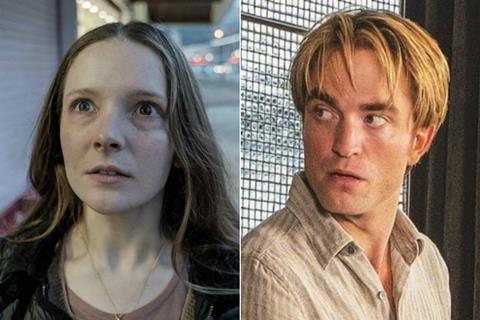 | Rank | Film (Distributor) | Three-day gross (Oct 9-11) | Total gross to date | Week |
| --- | --- | --- | --- | --- |
| 1 | Tenet (Warner Bros) | £295,000 | £16.6m | 7 |
| 2 | After We Collided (Shear Entertainment) | £193,656 | £3.6m | 6 |
| 3 | Cats And Dogs: Paws Unite! (Warner Bros) | £183,000 | £714,000 | 2 |
| 4 | Saint Maud (Studiocanal) | £182,629 | £263,002 | 1 |
| 5 | On The Rocks (A24/Trafalgar Releasing) | £75,607 | £235,244 | 2 |
GBP to USD conversion rate: 1.30
Studiocanal's religious horror Saint Maud opened in fourth place in the UK weekend box office with £182,629, as Tenet stayed top for a seventh consecutive week.
Playing in 355 locations, Saint Maud recorded a site average of £514. Including previews, the film took £263,002 (and an average of £741).
This weekend was the first since the closure of all 127 Cineworld and Picturehouse venues in the UK and Ireland; with all cinemas in Ireland having been forced to close from October 7.
Tenet fell 53% on its previous session for Warner Bros, bringing in £295,000 for a £16.6m cume. It has now topped the box office for seven consecutive weeks, surpassing the six-week run of Joker from October-November last year.
This feat has the caveats of substantially fewer new releases throughout this period; and a significant gap to director Christopher Nolan's Dunkirk (£56.8m in 2017) and Inception (£35.8m in 2010).
However, the film is still the third-highest-grossing of the year in the UK, behind only 1917 (£43.8m) and Sonic The Hedgehog (£19m), representing a decent showing in difficult times.
It should end within the region of the £20.7m grossed by another Nolan temporal thriller, 2014's Interstellar.
Further Warner Bros titles in cinemas include Cats And Dogs: Paws Unite!, which added £183,000 for £714,000 after two weekends; and Bill And Ted Face The Music, which put on £47,000 for £1.2m after four.
Romance novel adaptation After We Collided, a 2020 theatrical success story, climbed back up to second place at the box office with £193,656 across the weekend, a 50% drop. The film now has £3.6m after six sessions for distributor Shear Entertainment; this title alone puts the company second on the list of distributors by total box office for new releases since cinemas reopened – and first if excluding Tenet from the Warner Bros amount.
On The Rocks, Sofia Coppola's A24-produced drama released through Trafalgar Releasing in the UK, took £75,607 on its second session for an £879 average - the highest in the top 20. The film has £235,244 after two weekends.

The top five titles grossed £929,892, down 47% on the previous weekend.
Further titles
Signature Entertainment's animation The Elfkins dropped back 60% on its opening weekend with £52,852 bringing it to £209,256 total.
Katsuhiro Otomo's 1988 anime Akira brought in a decent £47,646 for National Amusements, with a £437 location average. Including previews, the film has £201,124.
On the weekend when Disney's decision to withdraw the theatrical release of Soul caused dismay among cinemas, the distributor's Onward added £46,091 for £7.5m total; while The New Mutants put on £18,873 for £1.7m.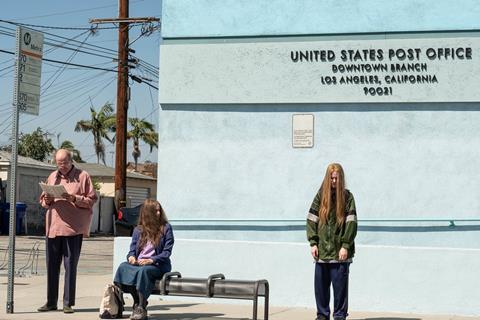 Miranda July's Kajillionaire, released through Universal, started with a £44,250 weekend and £201 average from 220 sites. Trolls World Tour put on £20,952 and has £948,876.
Altitude, which has been releasing titles consistently since cinemas reopened, saw Unhinged add £31,176 for a £1.9m cume; and Rocks add £12,867 for £262,625. David Attenborough: A Life On Our Planet reached £440,000 in its theatrical window, before debuting on Netflix on October 4.
Vertigo Releasing opened Unjoo Moon's Helen Reddy documentary I Am Woman to £2,884; while 100% Wolf added £25,063 for £1.4m, and Pinocchio put on £9,862 for £842,253.
Kenny Ortega's 1993 Disney comedy Hocus Pocus brought in £20,491 from 89 locations for Park Cirus.
Playing in 122 locations, event release Romeo & Juliet: Bolshoi Ballet 2020 took £10,525 on Sunday, October 11 for Trafalgar Releasing, with 37 locations still to report.
CinemaLive's Tuesday, October 6 release of Three Tenors: Voices For Eternity took £15,210 from 287 sites, and has £20,378 in total.
23 Walks added £9,311 for Parkland Entertainment to reach £111,680 after three weekends; while Modern Films released art documentary Beyond The Visible – Hilma af Klint in two locations, drawing £1,608, plus £3,900 from its virtual platform.