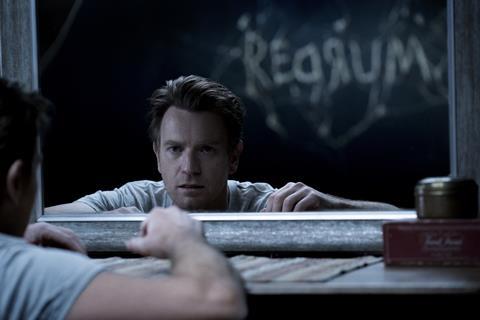 Stephen King adaptation Doctor Sleep becomes the latest title to try and end Joker's run at the top of the UK box office this weekend (both are Warner Bros titles).

Directed by Mike Flanagan, Doctor Sleep is an adaptation of King's 2013 novel, a sequel to 1977's The Shining.
The narrative is set several decades after the events of The Shining, as an adult Dan Torrance meets a young girl with similar powers and tries to protect her from a cult known as The True Knot.
There have been an astonishing 48 feature film adaptations of King's novels or short stories, with another three – Salem's Lot, The Long Walk, and From A Buick 8 – in the works.
Amongst them are some of the most beloved films of all time, including Carrie (1977); Stand By Me (1986); Misery (1990); The Shawshank Redemption (1994); and The Green Mile (1999).
They are a reliable draw for audiences too, with nine adaptations of King's work having passed the £1m mark in the UK since 2000.
By far the most successful of these have come in the last two years with the It franchise. It set records for both a horror opening and a September opening in 2017 with £10m, ending on a huge £32.2m.
It: Chapter Two opened to £6.9m in September this year, and is still playing in select locations, at £18.9m as of last weekend.
The challenge for Doctor Sleep is to overthrow the four-week reign of Joker atop the charts. It made £3.5m last time out, and has not fallen more than 44% on any session so far.
A drop of 44% would leave it on £1.9m, while a fall of 34.3% (its average week-on-week drop so far) would give it £2.3m.
If Doctor Sleep performs in the range of the It films, it will top these figures; however, Joker's enduring popularity gives it a chance of holding the top spot again.
Ken Loach returns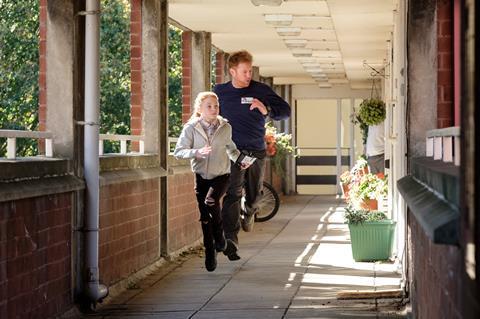 Elsewhere, veteran filmmaker Ken Loach returns to UK cinemas with his Cannes 2019 competition title Sorry We Missed You, released through eOne.
The film centres a Newcastle family, led by a delivery driver father and care home worker mother, who struggle to get by in the modern gig economy.
With a December general election date confirmed this week, increased interest in socio-political matters could play into Loach's hands. He has worked hard to promote the film, appearing on multiple UK television shows in recent weeks including the BBC's Question Time.
The film has also garnered some awards attention, including the audience award at San Sebastián in September, and a best actor BIFA nomination for first-time feature performer Kris Hitchen.
It is over 50 years since Loach's first feature, 1967's Poor Cow. His low-budget output is gradually starting to make headway at the box office, especially his two Palme d'Or winners. 2006's The Wind That Shakes The Barley started with £390,720 and ended on £3.9m, while 2016's I, Daniel Blake, also set in Newcastle with a similar socio-economic slant, opened to £404,022 and ended on £3.5m.
Vertigo Films is releasing After The Wedding, Bart Freundlich's English-language remake of Susanne Bier's family drama of the same name. Freundlich's new version stars his wife Julianne Moore, alongside Michelle Williams and Billy Crudup.
The film launched at Sundance in January 2019, before a festival tour that included opening Karlovy Vary in the summer.
The original title opened to £20,883 through Thunderbird Releasing in 2007, ending on £87,308. Freundlich's record gross in the UK is the £1.2m of 2010's The Rebound, from a £360,015 start.
Republic Film Distribution has another Sundance 2019 title, Paul Downs Colaizzo's comedy-drama Brittany Runs A Marathon. It won the US Dramatic audience award in Park City, previously won by award-winning titles Whiplash, Fruitvale Station, and Precious (Based On The Novel 'Push' By Sapphire).
Amazon Studios will release the title on its Amazon Prime Video platform from November 15.
Doc specialists Dogwoof are distributing Midge Costin's Making Waves: The Art Of Cinematic Sound, an exploration of the history, artistry and emotional power of cinema sound.
It debuted at Tribeca in April before going on to Cannes as a Classics title. Costin has worked extensively as a sound editor on titles including Days Of Thunder, Hocus Pocus, and Armageddon.
Verve Pictures has Kieran Evans Be Pure. Be Vigilant. Behave, a documentary following the 20th-anniversary tour of 'The Holy Bible', an album by Welsh rock group the Manic Street Preachers.
Further docs include Campo through Terratreme Films, a Locarno 2018 title about Europe's largest military base; Leonardo da Vinci doc Leonardo: The Works through Seventh Art Distribution; and Yves Saint Laurent: The Last Collections, a 2007 doc about the legendary fashion designer getting a re-release through MUBI.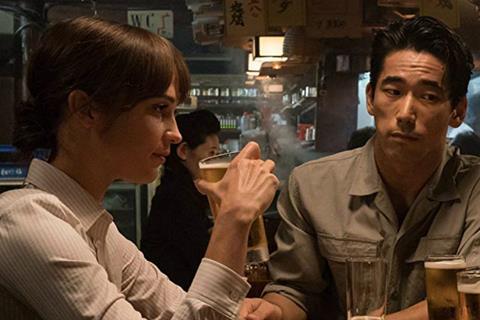 Netflix will conduct a limited release for Wash Westmoreland's crime drama Earthquake Bird starring Alicia Vikander, Riley Keough and Jack Huston. The film debuted at London Film Festival in October and will hit the streaming platform on November 15.
Finally, Lorton Distribution will release Abigail Blackmore's comedy-horror Tales From The Lodge, which debuted at SXSW in March before playing at London's FrightFest in August.
As well as Joker, key holdovers include Disney's Maleficent: Mistress Of Evil and Terminator: Dark Fate; Universal's The Addams Family; and Studiocanal's A Shaun The Sheep Movie: Farmageddon.