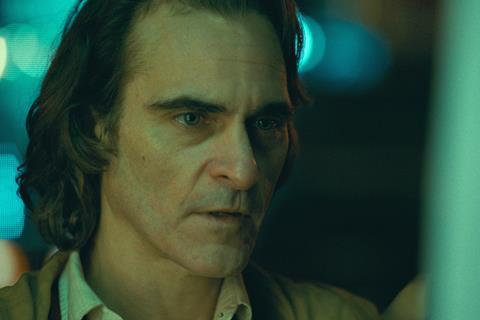 | Rank | Film (Distributor) | Three-day gross (Oct 25-27) | Total gross to date | Week |
| --- | --- | --- | --- | --- |
| 1 | Joker (Warner Bros) | £3.5m | £46.7m | 4 |
| 2 | Maleficent: Mistress Of Evil (Disney) | £2.2m | £7.5m | 2 |
| 3 | The Addams Family (Universal) | £2.1m | £2.1m | 1 |
| 4 | Terminator: Dark Fate (Disney) | £2.1m | £2.9m | 1 |
| 5 | A Shaun The Sheep Movie: Farmageddon (Studiocanal) | £1.1m | £3.3m | 2 |
Today's GBP to USD conversionrate: 1.28
Warner Bros
Warner Bros' Joker continues to dominate the UK box office, holding off the challenge of openers including Terminator: Dark Fate and The Addams Family to stay top of the charts for the fourth weekend in a row.
Todd Phillips' supervillain origin story took £3.5m from Friday to Sunday, a low drop of 37%. It has never dropped more than 44% on any weekend, demonstrating a sustained interest from UK audiences.
The film is now up to £46.7m in the UK, making it the fourth highest-grossing title of the year. On current form, it should break into the all-time top 30 for the region (Pirates Of The Caribbean: Dead Man's Chest is currently 30th with £52.5m).
Despite opening lower than fellow comic book adaptations Captain Marvel (£12.8m) and Avengers: Endgame (£31.4m), it is now surpassing the amounts of those titles on their fourth sessions (£1.8m and £2.2m respectively). With few major openers next weekend (Mike Flanagan's Stephen King adaptation Doctor Sleep, another Warner Bros title, is the most notable), it is entirely possible that Joker could stay number one for a fifth session.
This would give it the outright lead of titles to have spent longest at number one this year; it is currently tied with Disney's The Lion King, which also managed four weeks.
It: Chapter Two is nearing the end of its run, with £9,000 bringing it to £18.9m.
Disney
Fantasy sequel Maleficent: Mistress Of Evil held on to second spot on its second weekend, falling 34% in taking £2.2m. It has £7.5m so far, and already looks unlikely to get near the £19.5m cume of the 2014 first film, never mind the totals of two 2019 Disney hits – Toy Story 4's £66m and The Lion King's £75.6m.
Terminator: Dark Fate opened to £2.1m from 578 sites – a £3,589 average – and has £2.9m including previews. This is a slow start for international distributors Disney (Paramount has domestic rights and produced with Disney acquired-20th Century Fox), the lowest of any film in the franchise since the first title in 1985.
Housefull 4 – the fourth title in the Indian Housefull comedy series – took £240,000 from 105 sites for a decent £2,258 average.
Universal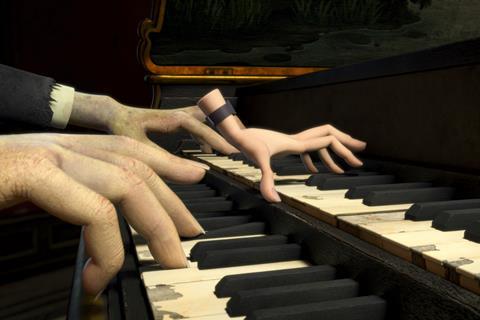 The Addams Family opened to £2.1m from 554 locations for a £3,841 average. This is the highest opening amount for an Addams Family film, and Universal will hope Halloween this week will boost its takings.
Creature animation Abominable added £757,949 on its third weekend and has £5.3m to date; while Downton Abbey added £193,968 on its seventh session, and is up to £27.3m.
Joe Talbot's debut feature The Last Black Man In San Francisco, a double winner at Sundance this year, started with £71,176 from 120 sites, including £7,276 in previews.
Studiocanal
A Shaun The Sheep Movie: Farmageddon fell just 5.9% on its second weekend, adding £1.1m for a £3.3m cume to date. However, it will struggle to reach the first film's £13.8m.
Sony
Zombieland: Double Tap dropped 46% on its second weekend, taking £672,000 for £2.6m to date. A similar drop next weekend plus midweek takings should see it close to the first title's £3.5m.
The Angry Birds Movie 2 soared on half-term week, going up 111% with £54,000 bringing it to £5.6m.
In contrast, cop drama Black And Blue struggled, taking just £26,000 from 100 locations (a £260 location average) on its opening session.
STX
Mobile phone horror Countdown made the top 10 on opening, taking £390,873 and a £1,095 location average.
Hustlers continues to take money on its seventh session, with £68,179 bringing it to £4.4m total.
Paramount
Gemini Man fell back 55% on its third session, adding £320,000 to reach £4m. Dora And The Lost City Of Gold dropped just 4%, with £54,000 bringing it to £6.5m.
eOne
Keira Knightley spying drama Official Secrets posted a 40% drop on its second session, adding £306,420 for £1.3m so far.
The Day Shall Come is nearing the end of its run after three weeks, with £10,756 taking it to £341,672.
20th Century Fox
Judy dropped 52% on its fourth session, taking £251,138 to bring it to £7.1m.
Trafalgar Releasing
Trafalgar had two event releases in cinemas this weekend. Manon – Met Opera 2019 took £139,008 on Saturday, October 26 with a further £1,322 the following day.
Raymonda – Bolshoi Ballet 2019 played on Sunday, October 27, taking £81,659.
Picturehouse Entertainment
Alejandro Landes' festival hit Monos had a decent start to its UK cinema run, taking £56,559 from 37 locations for a £1,529 average. With previews, it is up to £79,003.
National Theatre Live
Phoebe Waller-Bridge's Fleabag added £28,242 on its eighth weekend in UK cinemas and is up to an impressive £4m cume.
Entertainment Film Distribution
Lulu Wang's Sundance 2019 hit The Farewell is closing out its run after six weekends, with £18,020 bringing it to £849,842.
Curzon
Olivier Assayas' Non-Fiction dropped 49.2% on its second session, with £16,185 taking it to £89,365.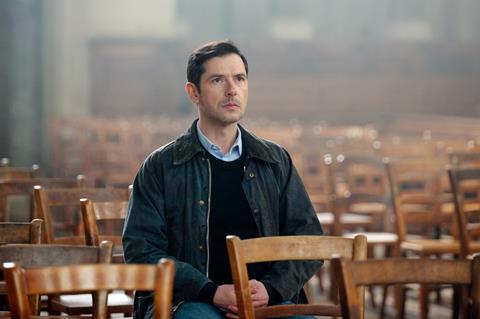 François Ozon's Catholic Church rape scandal drama By The Grace Of God opened to £14,538 from 18 locations, an £808 average, and has £23,096 including previews.
4DM/Lighthouse Alliance
Christian cinema title The Pilgrim's Progress took £11,000 on opening weekend at a £314 average.
Vertigo Films
Jan Komasa's Polish Oscar entry Corpus Christi played in a reduced number of screens, falling 88.8% to £6,877 and £80,253 in total.
More2Screen
Matthew Bourne's Romeo + Juliet played as an event cinema release on Tuesday, October 22, taking £336,898 on the day and £352,349 to date.
Jade Films
Lost Lives, a documentary about those killed during the Troubles in Northern Ireland, played as a one night only screening on Wednesday, October 23, bringing in £16,410 from 24 sites.