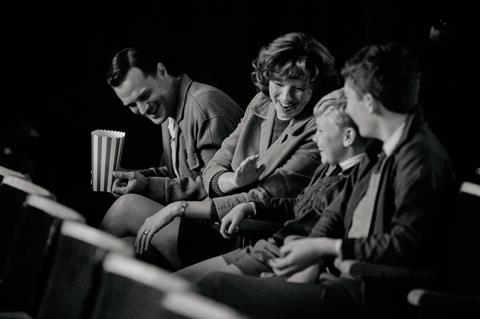 Kenneth Branagh's awards season contender Belfast is playing in all 30 open cinemas in Northern Ireland this weekend, as one of the leading new titles at the UK-Ireland box office.
Released by Universal Pictures, Belfast is opening in a huge 704 sites across the UK and Ireland – the eighth-widest release of all time in the full territory.
Shot in autumn 2020 in a gap between Covid-19 lockdowns, Belfast is inspired by Branagh's childhood, and tells the story of a young boy and his working-class family in the tumultuous late 1960s.
Belfast won the auspicous People's Choice award at last year's Toronto Internatonal Film Festival, the recipient of which has gone on to take the best picture Oscar on seven previous occasions, and to be nominated 12 other times. Recent winners of both include Chloe Zhao's 2021 best picture Nomadland, plus Green Book in 2019 and 12 Years A Slave in 2014.
It is Branagh's 16th feature film as director, counting Death On The Nile as his 17th - which shot before Belfast but has had its release repeatedly delayed by the pandemic, and is now set for release on February 11 via Disney. A renowned stage performer, Branagh made his name as a director with Shakespeare adaptations, which comprised six of his first nine feature films. The highest-grossing of these by far was 1993's Much Ado About Nothing, which took £5.5m after a £450,520 opening.
In recent years Branagh has moved to directing blockbuster titles, starting with 2011's Thor, 2014's Jack Ryan: Shadow Recruit, 2015's Cinderella and 2017's Murder On The Orient Express. The latter two scored his highest box office totals, with £24.2m for Murder… topping the £21.3m of Cinderella.
Studio competition
This is the first weekend of 2022 when multiple studios have been competing for space with new titles.
Disney is debuting Guillermo del Toro's crime thriller Nightmare Alley in 575 sites. The film centres on an ambitious, manipulative carnival worker who hooks up with a psychiatrist who is even more dangerous than he is.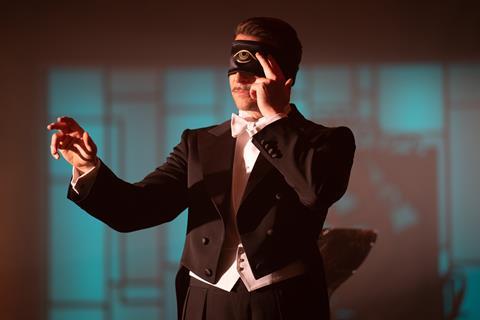 A stellar cast is led by Bradley Cooper and Cate Blanchett, alongside Toni Collette, Willem Dafoe, Richard Jenkins, Rooney Mara, Ron Perlman and David Strathairn.
It is Del Toro's 11th feature film; his highest-grossing title to date in the UK and Ireland is 2002's Blade 2 (opened: £2.5m; closed: £9.1m) followed by 2013's Pacific Rim (£2.2m; £8.4m). He received great acclaim for The Shape of Water (£2.5m; £7.7m) in 2018, winning four Oscars including best picture and best director.
Sony is debuting Denzel Washington's A Journal For Jordan, starring Michael B. Jordan and Chante Adams, in 190 sites. The film is based on the memoir of the same name by Dana Caneady, about her fiancé, a soldier who kept a journal of love and advice for their infant son, which Canedy shares with him.
Distributed by producers Galeforce Films, Sonita Gale's Bifa and Bafta longlisted documentary Hostile is booked in at 23 locations across the next two months, and starts with two London sites this weekend. The doc centres on the impact of 'hostile environment' policies, designed to make living conditions so difficult for migrants that they voluntarily leave the country.
Indie releases
Brian Wilson: Long Promised Road, a documentary about the career of the titular Beach Boys singer-songwriter, starts in 11 sites this weekend including eight Showcase venues on Sunday; with a further 19 bookings throughout the month through Park Circus.
Dogwoof is distributing Max Lowe's documentary Torn, about the loss of his mountaineer father Alex Lowe in a 1999 avalanche in Tibet, and the recent journey to recover his body and that of cameraman David Bridges from a remote mountain.
Modern Films is releasing Joana Hadjithomas and Khalil Joreige's Berlinale 2021 Competition title Memory Box; while DocHouse has Firouzeh Khosrovani's IDFA 2020 film Radiograph of a Family; and Peccadillo Pictures is releasing Matt Fifer and Kieran Mulcare's LGBTQIA+ romance Cicada.
In the event cinema realm, Trafalgar Releasing is playing the latest Bolshoi Ballet performance Jewels in 159 locations on Sunday.
Key holdovers include five-time number one Spider-Man: No Way Home, which has alternated at the top of the midweek charts with Scream; plus Disney's The King's Man and Universal's Licorice Pizza.