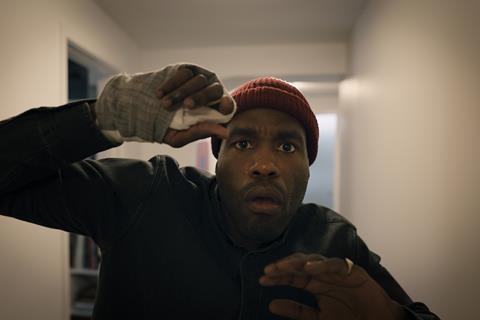 Universal's franchise title Candyman leads this weekend's new openers at the UK-Ireland box office, looking to join the list of horror films to have made strong debuts since cinemas reopened.
Candyman is directed by Nia DaCosta and written by DaCosta, Jordan Peele and Win Rosenfeld. It is a direct sequel to the 1992 film of the same name, and the fourth film in the Candyman series, based on Clive Barker's 1985 short story The Forbidden.
The film has been delayed several times due to the pandemic, having been first scheduled for June, then September, then October of 2020.
Set in the now-gentrified Cabrini Green neighbourhood of Chicago where the first film takes place, this outing follows a visual artist who discovers the horrifying true story of supernatural killer Candyman. When he begins to explore it in his paintings, his sanity begins to unravel and a terrifying wave of violence is unleashed.
Universal is releasing the film wide in 605 locations, looking to capitalise on the sustained interest for the horror genre since cinemas reopened in England on May 17. Franchise horrors to have made money include Paramount's A Quiet Place Part II, which opened with £2.2m and entered August having made a strong £11.6m; and The Conjuring: The Devil Made Me Do It, which started with £1.9m and reached £9.4m.
The first Candyman film opened to £350,111 in the UK and Ireland in March 1993, ending on £1.8m. Two sequels were then made – Candyman: Farewell to the Flesh in 1995 (£598,063 total), and Candyman: Day of the Dead, which did not receive a theatrical release.
Peele, who also produced the film through his US firm Monkeypaw Productions, has a strong track record in the genre, having written and directed international hits Get Out (opened: £2.2m, closed: £10.4m in 2017) and Us (opened: £2.8m; closed: £10.1m in 2019).
DaCosta's debut feature Little Woods premiered at Tribeca in 2018, and did not receive a UK-Ireland theatrical release. She is currently shooting Disney blockbuster The Marvels with Brie Larson and Samuel L. Jackson.
Ladies day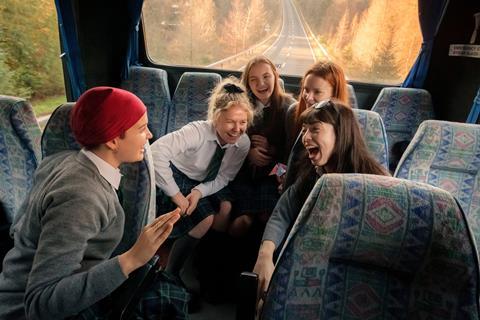 Sony is releasing another long-delayed title, Michael Caton-Jones comedy-drama Our Ladies, in 390 locations. Having had its world premiere at the BFI London Film Festival in 2019, it was first set for release on March 6, 2020, then moving to April 24, then September 11 that year.
Based on Alan Warner's 1998 novel The Sopranos, the film follows a group of Catholic schoolgirls from the Scottish Highlands, who travel to Edinburgh for a choir competition but are more interested in drinking, partying and hooking up.
The ensemble cast includes 2018 Screen Star of Tomorrow Marli Siu, whose other credits include Anna and the Apocalypse and Run.
Caton-Jones broke through with 1989 historical drama Scandal, about the UK political scandal known as the Profumo affair. It opened to £601,080, ending on £3.7m. He has subsequently directed films including 1990's Memphis Belle (£4.9m total) and 2006 sequel Basic Instinct 2 (£1.2m).
Picturehouse Entertainment is releasing Sean Durkin's drama The Nest starring Jude Law and Carrie Coon. Anticipation has been high for Durkin's second feature, which arrives a decade after psychological drama Martha Marcy May Marlene (£486,172 total).
The Nest, which tells the story of an entrepreneur and his American family's life when they move to an English country manor, debuted at Sundance 2020.
Having already released six titles theatrically since May, Signature Entertainment continues its prolific run with three more this weekend. Animation Ainbo: Spirit of the Amazon plays in 237 sites; with limited releases for District 9 director Neill Blomkamp's Demonic in 10 and BFI-backed Welsh crime comedy The Toll in four.
Munro Films has Chris Green's The Pebble and the Boy, a drama celebrating mod culture, in 65 sites; while other limited releases include Tribeca 2021 title Souad in 25 sites through BFI Distribution; and Parisian art documentary Paris Calligrammes in three London venues through Contemporary Films.
This weekend also sees the return of a box office favourite: the latest event release from Dutch violinist Andre Rieu, Andre Rieu's 2021 Summer Concert: Together Again, in 595 locations across the weekend through Piece of Magic Entertainment. It is Rieu's 15th concert film in the last 10 years, with grosses steadily increasing up to January 2020's Andre Rieu: 70 Years Young with £2m.
Key holdovers include two-time number one Free Guy through Disney; Paramount's The PAW Patrol Movie; and Warner Bros' The Suicide Squad.