Films from Lebanon, Jordan and Palestine have snagged Oscar nominations in recent years.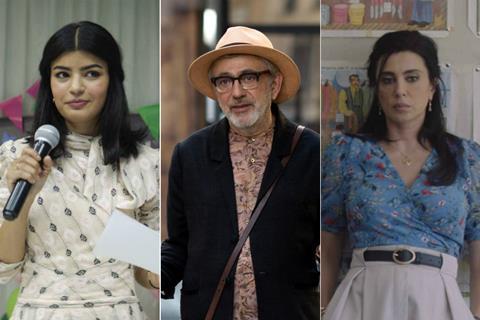 The presence of Middle Eastern productions in the rebranded best international feature film category has grown over the past decade in line with the region's burgeoning independent cinema scene, but the top prize has proven elusive for its filmmakers.
Films from the region are increasingly making it into the final nomination shortlist, however, with recent success stories including Nadine Labaki's Capernaum, Ziad Doueiri's The Insult, Naji Abu Nowar's Theeb and Hany Abu-Assad's Omar.
The most hotly-tipped Middle East contender this year is Palestinian director Elia Suleiman's comedy It Must Be Heaven, in which he explores what it means to be an exile as he travels between his native Nazareth, Paris and New York. The film premiered in Competition at Cannes this year where it won the jury special mention and Fipresci prize.
Oscar push
CAA, which signed Suleiman in September, is reportedly getting behind an Oscar push. As of early November CAA Media Finance, together with sales company Wild Bunch, were close to signing a US rights deal to help with such a bid.
It is the second time Suleiman has participated in the Oscar race after his Cannes 2002 jury grand prize-winner Divine Intervention was submitted for the 2004 awards. The film's submission was mired in some controversy after its late producer Humbert Balsan alleged he had been advised not to submit the production for the 2003 Oscars because Palestine was not officially recognised as a country. The Academy denied this claim and the following year confirmed it was going to treat Palestine as an exception.
Divine Intervention ultimately did not secure a nomination, but it opened the door to Palestinian submissions with Abu-Assad clinching nominations for both Paradise Now and Omar.
Saudi director Haifaa Al-Mansour is also an Oscar race returnee. Al-Mansour made Oscar history back in 2012 when her debut feature Wadjda became the first Saudi feature to be submitted to the contest, ahead of the country lifting its cinema ban in 2017.
Her second submission The Perfect Candidate is the first film she has shot at home since the ban was lifted. It revolves around a young female doctor who defies convention to run for local office in a small provincial town. The film, which had its world premiere in Venice and went on to play in Toronto, is sold internationally by The Match Factory.
Lebanon's submission is Oualid Mouaness's 1982, which premiered in Toronto where it won the Netpac award. Set against the backdrop of the 1982 Lebanon war, it tells the story of a young boy who is desperate to tell a classmate he loves her. Actress/director Labaki, whose feature Capernaum was nominated last year, co-stars as one of his teachers.
Lebanon has fared well in the Oscar race of late - in addition to Capernaum, Doueiri's The Insult was shortlisted in the 2018 race.
Israel's submission is Yaron Zilberman's thriller Incitement about the events leading up to the 1995 assassination of Israeli prime minister Yitzhak Rabin. The film automatically became Israel's submission after it won best film at the Israeli Film Academy's Ophir Awards.
US rights for the film have been acquired by Greenwich Entertainment. Israel has a strong nomination track record for this award - ranking ninth equal with 10 nominations to date - but it has never won.
International feature film contenders: