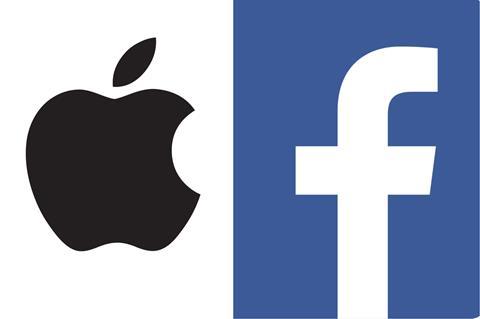 1. Harassment…can the industry be the change it seeks?
Learning often comes through pain. So hopes the film industry, whose seedier practices have been widely exposed in 2017. From Harvey Weinstein to Kevin Spacey, John Lasseter to Roy Price, 2017 will be remembered as the year Hollywood's elite was shaken up by allegations of harassment and misconduct. The revelations have come thick and fast - largely thanks to the testimonies of brave victims and journalists - and for once status has not granted immunity. Europe and Asia have also grappled with many instances of alleged wrongdoing and stories have acted as a catlyst for change in other industries. The floodgates are now open and more details will emerge, but will 2018 be the year that concrete changes are made, meaningful structures are put in place and deeply engrained values are reformed?
2. Rise of the superplatforms
The film industry finds itself on rumbling tectonic plates as media consumption habits continue to shift apace. Superplatforms Facebook, Apple and Google are the [relative] new kids on the film and TV block and they've got more pocket money than pretty much all the other kids combined. Apple has been the most aggressive of the three in ramping up its original content drive but the others are on their way. The deal-making and content-creation potential is enormous given the size of their respective platforms and audiences. In just a couple of years, a handful of companies whose revenues are bigger than those of many countries might have dramatically changed the shape of the whole business.
3. Disney, Fox and further consolidation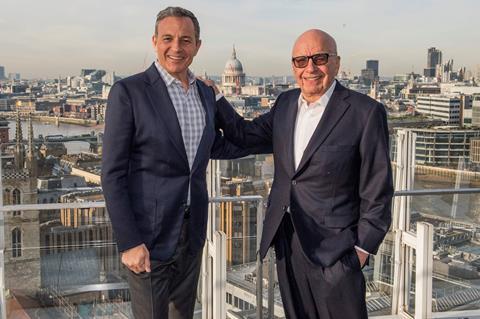 The mother deal is one which will significantly reshape Hollywood. Disney's audacious $66-billion (including debt) pact to buy much of Rupert Murdoch's entertainment empire includes Fox's film and television studios, cable entertainment networks and international TV businesses. The game-changing sale is awaiting approval by the US government's Antitrust Division so its green light is no gimme. Neither is its success. However, the future direction, and even existence, of major franchises and studio divisions – including hundreds of jobs - are now up in the air as a result of the deal which speaks volumes about the challenges (and opportunities) posed by incoming media giants [see above]. Further consolidation - horizontal and vertical - at the top end of the market is likely, and not only between studios. The exhibition and agency worlds are also witnessing seismic mergers which are having major knock on effects.
4. Streaming wars
Disney is not expected to launch its movie streaming platform until 2019 but the ripple effects of its preparation are already being felt. Imagine a service showing all Disney, Pixar, Marvel, Lucasfilm and Fox movies and shows in one place. Adult-oriented dramas from the Fox brand could sit on the servie or be channeled through a Disney subsidiary such as Hulu. The mouse will need to wait until certain licenses expire with other streaming platforms before it can bring all of its content exclusively under one roof - and it may not even go down that route - but in the meantime Disney has plans to launch an ESPN-branded sports streaming service in 2018. Studios seem to have fought off Sean Parker's Screening Room concept for now but are still mulling PVOD options, either through their own services or via a platform such as Apple iTunes. In the next phase of movie consumption evolution, the studios who stand still will likely be the ones to miss out.
5. Audience blues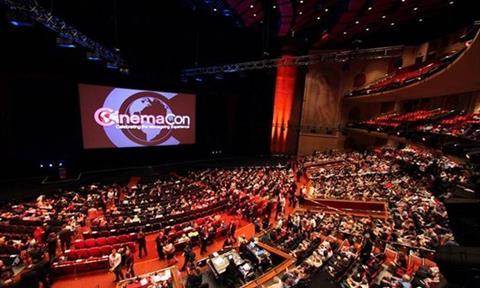 Theatrical admissions are flat or declining in the US and the EU, particularly among younger audiences. Box office gains are often being driven by increasing ticket prices and inflation. The European Audiovisual Observatory revealed this winter that direct consumer spending on movies is declining while the number of EU films being produced is increasing. Amid so many other forms of entertainment - not least the supercharged TV drama boom - getting audiences into cinemas is becoming harder. A glut of samey superhero franchises might not be helping. In 2018 studios will continue to pound the franchise, spinoff and sequel drum with new instalments in the Avengers, Jurassic World, Star Wars, Harry Potter, X-Men, Ocean's, Tomb Raider and Mission Impossible sagas alongside a host of sequels (Deadpool, Incredibles, Ant-Man, Pacific Rim, Sicario, The Equalizer) and updates on well worn stories such as Robin Hood, Predator, The Jungle Book and Peter Pan. Box office will likely peak again but at what stage does more ultimately mean less? Exhibitors, tech companies, financiers (public and private) and writing rooms must stay fresh in their thinking in the face of growing digital alternatives.
6. Polarisation
Consolidation at the top inevitably brings polarisation. To take the example of the UK, ten companies accounted for 95% of theatrical market share in 2016 while 46 of the 50 biggest movies released in 2017 were from the 'big six' studios. A number of indies struggled, none more so than Icon which is now out of business. Studio monopolisation isn't new but future vibrancy will require investment in diversity. Just take a look at the dwindling status of foreign language movies in the UK (and the shrinking number of companies prepared to back them) for an example of what can happen when cultural diversity isn't looked after. Fragmentation (and digitisation) brings more consumer choice, but also the the danger that original movies and companies won't be able to get their heads above the parapet.
7. Will Netflix keep driving?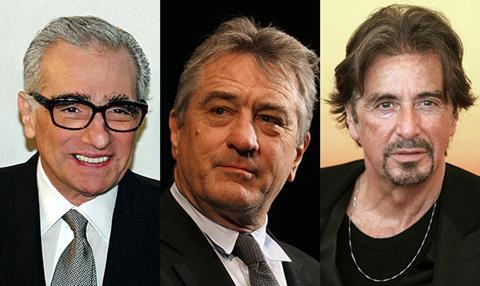 Netflix, the arch disruptor, is currently the most powerful player in Hollywood after Disney. The online titan is firmly becoming a boon for content creators of all sizes and its platform can increasingly work globally and locally. A couple of months ago the company announced it would release 80 original movies in 2018 when total content spend is due to hit a whopping $7m-8bn. The Irishman, due out next year, is its biggest movie bet to date. The financing of the Martin Scorsese crime-drama has already been the source of controversy but the critical and commercial success of the film could inform Netflix's strategy in coming years. Rumours are that Netflix could be getting into the movie franchise business with Bright 2 (despite some crushing reviews financial estimates are healthy) and its festival friendly fare is on the rise but the bigger picture question is what direction Netflix takes once it reaches a subscriber ceiling - can it reposition (and futureproof) itself, amid growing competition, to be more than a streaming service/content studio?
8. Can the format of traditional film markets survive?
The AFM was a relative wasteland compared to years of not so long ago. A number of factors are at play here but whatever the context, there is no getting away from the fact that the way independent movies are financed and the types of movies that get financed at markets such as Cannes, Berlin and the AFM has shifted in recent years. How long can the format of door to door acquisitions - often in expensive hotels - remain viable for markets which are less frequently about territory sales and more often about relationship building and bigger-picture finance opportunities? The proliferation of TV festivals is another factor to keep an eye on.
9. More TV on the big screen?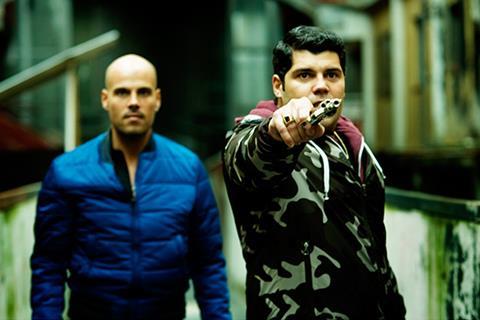 The buzz around TV drama reached fever pitch in 2017. Film companies and financiers in their droves have scrambled to realign their models towards TV as the drain of talent from the big to the small screen hits home. They aren't alone. Film festivals are accomodating more small screen drama (even if Cannes put its foot down this year). Could we soon see TV series alongside films in competition at festivals or series at least afforded bigger play at traditional film events? One of the Tallinn Film Festival's buzziest nights was the local premiere of Babylon Berlin, for example. Away from festivals, could we see more TV drama debuting or getting runs in cinemas? Gomorrah's third season had success doing so in Italy this year and Game Of Thrones has tested the water in recent years.