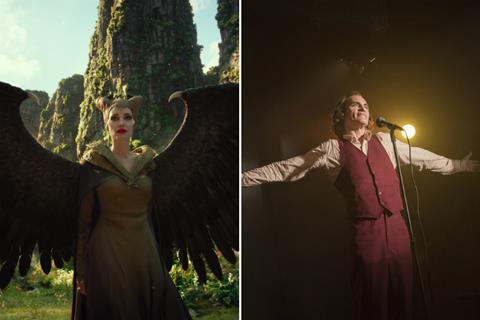 Villains will battle at the UK box office this weekend as Disney sequel Maleficent: Mistress Of Evil looks to topple the Clown Prince of Crime, Joker, from the top spot.
The follow-up to 2014's Maleficent sees Angelina Jolie return as the titular sorceress as she and her goddaughter Aurora (Elle Fanning) begin to question the complex family ties that bind them.
The first title opened to £6.6m in May 2014, although £2.8m of that came from previews and an opening on the Wednesday prior to its first weekend. Its first weekend total was £3.8m.
Joker took an outstanding £9.7m last weekend, bringing it to £30m after just two weekends. Crucially, it held well, with its 22% drop proving the best of any comic book-inspired film of 2019.
Another drop of that size would put it at £7.6m; while a 50% fall (a rough benchmark for judging how well a film has performed) would give it £4.9m.
For comparison with the third weekends of other comic book adaptations this year, Alita: Battle Angel fell 39%; Captain Marvel dropped 49%; Shazam! fell 55%; Avengers: Endgame dropped 69%; and Spider-Man: Far From Home fell 47%.
Another title to heavily feature the Joker character, Christopher Nolan's 2008 The Dark Knight, fell 39% on its third weekend, with £4.1m moving it along to a huge final gross of £49.1m.
Joker would need a 60% drop to fall below the first Maleficent's £3.8m and with its performance to date, awards buzz and enduring 'water-cooler' interest, that seems unlikely.
However, it is possible that Maleficent: Mistress Of Evil will outperform the first film's start. Opening on Friday will boost its weekend takings while Jolie is still one of the biggest stars in the industry, with a strong supporting cast including Fanning, Michelle Pfeiffer, Chiwetel Ejiofor, and Screen Stars of Tomorrow Harris Dickinson, Ed Skrein and Juno Temple.
Disney titles have performed well on opening this year, with Captain Marvel (£12.8m), Dumbo (£6.1m), Avengers: Endgame (£31.4m), Aladdin (£5.7m), Toy Story 4 (£13.3m) and The Lion King (£16.7m) all breaking the £5m mark.
Glut of openers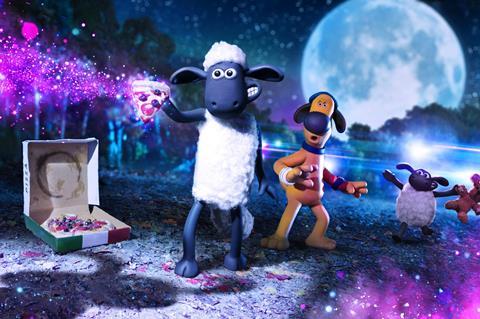 Further complicating matters is the arrival of several other potential hits this weekend.
Studiocanal is launching the latest Aardman Animations film, A Shaun The Sheep Movie: Farmageddon, which sees the young sheep attempt to shepherd an alien home before a sinister organisation can capture her.
The first film, Shaun The Sheep Movie, started with £2.1m in February 2015, growing to a decent £13.8m. Aardman's record gross in the UK remains Wallace & Gromit: The Curse Of The Were-Rabbit, which started with £9.4m and ended on a huge £32m in 2005.
All seven of the animated features it has had released in the UK have crossed the £10m mark and expectations will be on Farmageddon to do the same.
Another sequel opening this weekend is Zombieland: Double Tap through Sony. Coming more than a decade after first title Zombieland, Ruben Fleischer returns to direct Jesse Eisenberg, Emma Stone, Woody Harrelson and Abigail Breslin as a makeshift family facing off against evolved zombies in the American heartland.
The first film opened to £945,256 and closed on £3.5m. Its cult status since then will mean Sony will hope to beat that with the sequel.
eOne is distributing Gavin Hood's British spy drama Official Secrets starring Keira Knightley, Matt Smith and Ralph Fiennes, which debuted at Sundance in January.
It is the eighth feature for South African director Hood, the highest-grossing of which was 2009's X-Men Origins: Wolverine with £16.4m.
Signature Entertainment is releasing Tyler Nilson and Mike Schwartz's The Peanut Butter Falcon, an adventure comedy about a young man with Down syndrome who runs away from his care home to pursue his dream of becoming a wrestler. Zack Gottsagen plays the lead role, with a strong supporting cast including Shia LaBeouf, Dakota Johnson, John Hawkes, Thomas Haden Church, Bruce Dern, and Jon Bernthal.
Since winning the audience award on its debut at SXSW this year, it has been on a mid-level festival tour, including at Hamburg, Deauville and most recently London.
Dogwoof's latest documentary release is Mystify: Michael Hutchence, about the highs and lows of the late INXS singer. It debuted at Tribeca this year, before touring festivals including Sydney, Karlovy Vary and London.
Lowenstein made his name as a music videos director, collaborating frequently with INXS. Dogwoof recently closed multiple deals on the title, including for the US, France and Italy.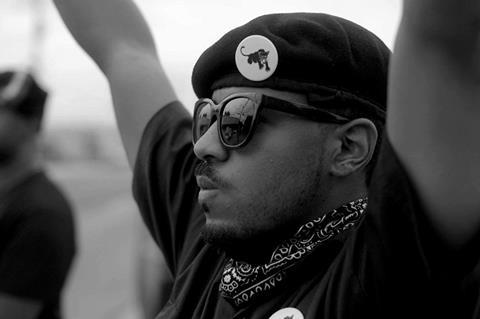 ICA Films is releasing Roberto Minervini's documentary What You Gonna Do When The World's On Fire?, looking at race relations in the US through a community responding to the regular killings of black men in summer 2017. It won four prizes on its debut at Venice 2018 including the 'Fair Play Cinema' award and went on to take awards including London Film Festival's Grierson Award for best documentary.
Curzon is releasing Olivier Assayas' latest film Non-Fiction. A comedy-drama set in the Parisian publishing world, it stars Juliette Binoche and Guillaume Canet and premiered at Venice in 2018.
Assayas' highest UK gross was for his most recent film, Personal Shopper, in March 2017, which started with £87,755 and ended on £277,557, boosted by a well-received lead performance from Kristen Stewart.
Vertigo Films has Jan Komasa's Polish Oscar entry Corpus Christi, which debuted last month at Venice, transferred to Toronto, and won 11 awards at the Gdynia Polish Film Festival later in the month.
Small UK releases this weekend include thriller Ladyworld through Bulldog about an endless teenage birthday party, and Jen Randall's Home, a documentary about adventurer Sarah Outen travelling the world.
Repertory titles this weekend include a re-release of Stanley Kubrick's The Shining through Warner Bros and Stanley Donen's Singin' In The Rain through BFI Distribution, as part of the BFI's Musicals season.
In foreign-language cinema, B4U Network is releasing Punjabi title Ardab Mutiyaran; while Blue Neil Ltd has Neil Biswas' English-Hindi thriller Darkness Visible.
Aside from Joker, key holdovers include Universal's Abominable; Paramount's Gemini Man; and 20th Century Fox's Judy.