Halligan is Screen's chief film critic and reviews editor.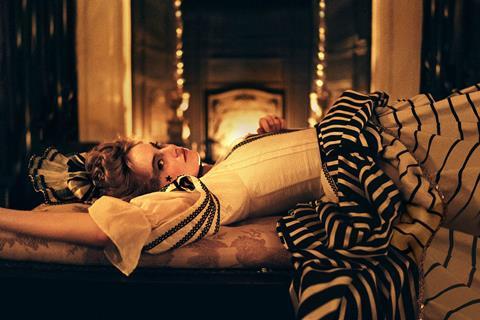 Read more: Screen's critics pick best films of 2018
Top five:
1. The Favourite
Dir: Yorgos Lanthimos
It's difficult to choose between this and ROMA. In the end, it was the chemistry between the quick-witted talents that won out. The fearsomely sharp script, performances, humour, pathos, production values — all with a dark Yorgos Lanthimos top spin that's fast enough to make you forget you've ever seen a period piece before. Well, you haven't seen one like this.
Contact: Fox Searchlight
Read Screen's review here.
2. ROMA
Dir: Alfonso Cuaron
Pure, living, breathing cinema full of emotion channelled through the exquisite black-and-white light. And another film with a feminist spin.
Contact: Netflix
Read Screen's review here.
3. Shoplifters
Dir: Hirokazu Kore-eda
Hirokazu Kore-eda's film opens out to embrace all the Japanese director's career-long preoccupations with the meaning of family and parenthood. The Palme d'Or went to the best film at Cannes this year, and to Kore-eda's best film.
Contact: Wild Bunch
Read Screen's review here.
4. Burning
Dir: Lee Chang-dong
I'm not sure that I could breathe for parts of this quiet, commanding and enigmatic film by Lee Chang-dong, based on a Haruki Murakami short story.
Contact: Finecut
Read Screen's review here.
5. Girl
Dir: Lukas Dhont
It's impossible to look away from 15-year-old transgender ballerina Lara, every step of her stubborn, resolute, self-sabotaging but somehow inevitable way. Victor Polster gives a phenomenal performance.
Contact: The Match Factory
Read Screen's review here.
Best documentary
Three Identical Strangers
Dir: Tim Wardle
A shocking film that keeps delivering body blows long after most stories have played out.
Contact: Submarine Entertainment
Read Screen's review here.
Overlooked gem
All Good
Dir: Eva Trobisch
This gripping debut from Germany's Eva Trobisch stars Aenne Schwarz as a woman who refuses to let herself become a victim, even as it slowly destroys her.
Contact: Films Boutique
Read Screen's review here.