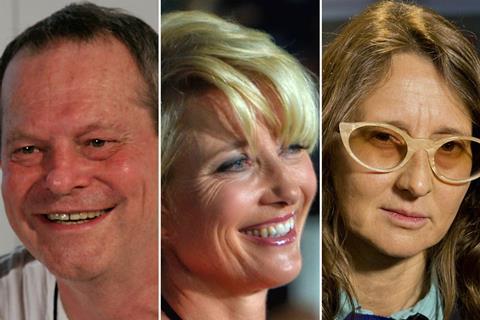 The Munich Film Festival opens on Thursday (June 28) with the world premiere of Joachim A. Lang's Mackie Messer – Brechts Dreigroschenfilm, starring Lars Eidinger as Bertold Brecht.
The film is inspired by Brecht's 1928 play The Threepenny Opera and Kurt Weill's song Mack The Knife, which was written for the play.
The German premiere of Andrew Niccol's Anon, starring Clive Owen as a detective who finds a young woman with no identity, played by Amanda Seyfried, will close the festival on July 7. The sci-fi thriller is produced by Germany's K5 Film.
Lee Chang-dong's Burning (which set the record score on Screen's Cannes jury grid last month), Paul Schrader's First Reformed and Hirokazu Kore-eda's Palme d'Or winner Shoplifters, are screening in the main CineMasters competition.
The jury is comprised of actors Meret Becker (Munich) and Amanda Plummer (Pulp Fiction) alongside Blixa Bargeld, singer and founding member of German electro band Einstürzende Neubauten.
The CineVision competition for emerging international directors includes Gustav Möller's thriller The Guilty, Ali Abbasi's Border and football comedy Diamantino directed by Gabriel Abrantes and Daniel Schmidt.
Actor Alina Levshin (Combat Girls), theatre and opera director Andreas Kriegenburg and Frieder Schlaich, co-head of German distribution and production label Filmgalerie 451, will form the CineVision jury.
Cinemerit honorees
UK-based writer-director Terry Gilliam will receive Munich's honorary Cinemerit award. The festival will pay homage to his work by screening four of his films: Monty Python And The Holy Grail (1975), Brazil (1985), The Fisher King (1991) and Lost In La Mancha (2002).
Gilliam's most recent film, The Man Who Killed Don Quixote, will have its German premiere in the CineMasters competition, and screen at the Cinemerit Gala ceremony at which Gilliam will receive his award.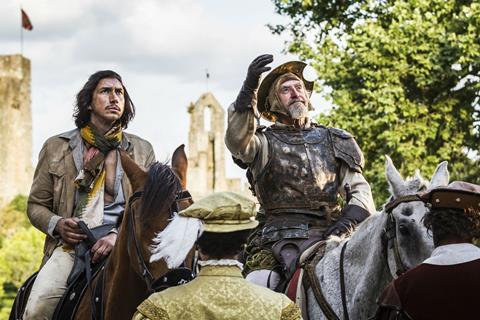 He will also participate in a 'Filmmakers Live' event.
UK actor and writer Emma Thompson will also receive a Cinemerit award and the festival will screen three of her films: Howards End (1992), Sense And Sensibility (1995) and Nanny McPhee (2005).
The Children Act, Richard Eyre's adaptation of Ian McEwan's novel, in which Thompson stars, will play in the festival's Spotlight section. It will screen as part of Thompson's Cinemerit Gala, and she will also participate in a 'Filmmakers Live' discussion.
Further homages
There will also be retrospectives of the work of Argentinian writer-director Lucrecia Martel and German writer-director Philip Gröning.
Munich will screen seven of Martel's films as well as Manuel Abramovich's documentary Light Years, which follows the production of Martel's most recent film Zama. Zama is also screening in the CineMasters competition and Martel will be in town to participate in a Q&A.
Five of Gröning's films will be showcased including recent Berlinale title My Brother's Name Is Robert And He Is An Idiot.
Both Thompson and Gröning will participate in individual 'Filmmakers Live' discussions.
New German Cinema
The New German Cinema section, which promotes 'bold visions and socially relevant themes' from the host country, will showcase the world premieres of 16 German films.
Alongside the opening night film which screens in this section, titles include Hamburg night club drama Right Here Right Now from Jakob Lass, whose film Love Steaks won four awards in this category in 2013 (directing, production, screenplay and drama).
Also playing is Munich director Rudi Gaul's Safari – Match Me If You Can, in which dating app Safari is launched in the Bavarian capital. The film is inspired by Arthur Schnitzler's 1897 play La Ronde.
The German Cinema New Talent Award will be chosen by a jury consisting of actor Vicky Krieps (Phantom Thread), producer Jamila Wenske (The Bookshop) and director Uisenma Borchu, who won the Fipresci prize at Munich in 2015 for Don't Look At Me That Way.
The festival's 'Open Air' strand takes the theme 'Rocky and Friends' for 2018, and will screen eight boxing themed films, including John G. Avildsen's Rocky (1976), Martin Scorsese's Raging Bull (1980) and Ryan Coogler's Creed (2015).
Further events include a screening of German director F.W. Murnau's 1925 silent film Faust, accompanied by a performance by the Munich Symphony Orchestra of the score Bernd Schultheis composed for the film in 1999.
The festival will also screen eight TV series, with four German series (including three world premieres) in the New German Series section and four international titles from Belgium, Australia, Canada and the US in the Series Spotlight strand.