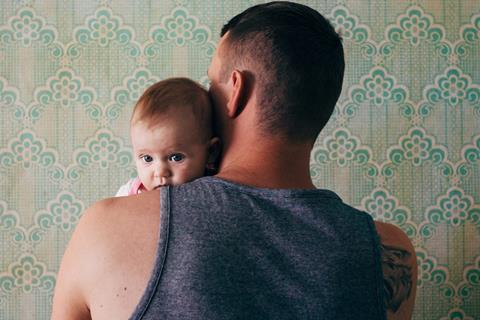 Nominations for the 91st Academy Awards are not until Tuesday January 22, but the first submissions for best foreign-language film are now being announced.
Last year saw a record 92 submissions for the award, which were narrowed down to a shortlist of nine. This was cut to five nominees, with Sebastián Lelio's transgender drama A Fantastic Woman ultimately taking home the gold statue.
Screen's interview with Mark Johnson, chair of the Academy's foreign-language film committee, explains the shortlisting process from submission to voting.
Submitted films must be released theatrically in their respective countries between October 1 2017 and September 30 2018.
Europe
Estonia: Take It Or Leave It (Liina Triškina-Vanhatalo)
Triškina-Vanhatalo's Take It Or Leave It was produced by experienced Allfilm producer Ivo Felt, whose Tangerines (directed by Zaza Urushadze) earned Oscar and Golden Globe nominations. The film was produced for the Estonia 100 initiative honouring the countries centenary, and revolves around a young man becoming a single father.
Belarus: Crystal Swan (Darya Zhuk)
Darya Zhuk's debut is about a wannabe DJ growing up in post-Soviet Belarus in the 1990s, who dreams of moving to the US but makes a tiny error on her visa application throwing her plans into disarray. Produced by Demarsh Films, Crystal Swan opened the East of the West competition at Karlovy Vary in June. Speaking to Screen about the film, Zhuk said, "I was trying to capture this certain female cool." Paris' Loco Films handling international sales.
Romania: I Do Not Care If We Go Down In History As Barbarians (Radu Jude)
Barbarians is Jude's second film to represent Romania in the submissions, after Aferim! in 2016. It tells the story of theatre director Mariana (Ioana Iacob), who wants to stage a public re-enactment of the Odessa Massacre during World War II, when the Romanian army executed thousands of innocent Jews. Produced by Hi Film Productions (Romania), and co-produced by Endorfilm (Czech Republic), Les Films d'Ici (France), Klas Film (Bulgaria) and Komplizen Film, international sales on the film are being handled by Beta Cinema.
Slovakia: The Interpreter (Martin Sulik)
Martin Sulik has directed six previous Slovak Oscar submissions including 2011's Gypsy; his new film had its world premiere at Berlinale Special at Berlin Film Festival earlier this year. With Toni Erdmann star Peter Simonischek and Czech film stalwart Jiří Menzel in the lead roles, the film follows Georg (Simonischek), a retiree living in Vienna who is visited by Ali (Menzel), an interpreter looking for the Nazi officer who may have killed his parents in Slovakia. The two men find a common interest, and begin a journey across Slovakia to find surviving witnesses of the wartime tragedy. Celluloid Dreams handles international sales; Menemsha Films will distribute in the US. Screen premiered the first trailer exclusively in February.
Switzerland: Eldorado (Markus Imhoof)
Previously Oscar nominated for The Boat Is Full in 1981, Markus Imhoof's documentary about the current worldwide refugee crisis had its world premiere at Berlin Film Festival in 2018. It draws inspiration from Giovanna, the refugee child taken in by Imhoof's family in World War II. The film was coproduced by Thelma Film in Switzerland, zero one film in Berlin, Swiss Radio and Television (SRF) and Bavarian Broadcasting (BR). Berlin's Films Boutique is handling world sales, with territories including France, Hungary and Poland already sold.