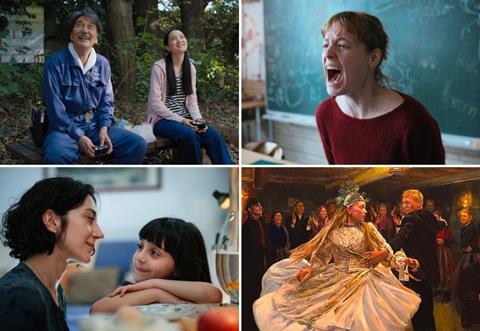 The 88 submissions for the best international feature award at the 2023 Oscars have been announced, and Screen has profiled all the entries below.
A shortlist of 15 finalists is set to be announced on December 21 with the final five nominees announced on January 24, 2024 The 95th Academy Awards will take place on March 10, 2024 at the Dolby Theatre in Los Angeles.
The 88 submissions are down from last year when 92 films were in contentions. Four countries submitted this year but have not appeared on the final list - Cuba with Fernando Perez's Nelsito's World; Hong Kong with Anastasia Tsang's A Light Never Goes Out; Kyrgyzstan with Aktan Abdykalykov's This Is What I Remember; and Tajikistan with Behrouz Sebt Rasoul's Melody.
An international feature film is defined as a feature-length motion picture (over 40 minutes) produced outside the US with a predominantly (more than 50%) non-English dialogue track and can include animated and documentary features.
Submitted films must have been released theatrically in their respective countries between December 1, 2022, and October 31, 2023. The deadline for submissions to the Academy is October 2.
The 96th Academy Awards is set to take place on March 10, 2024 at the Dolby Theatre in Los Angeles.
The 2023 awards saw 92 submissions with the five nominated films ending up as Argentina's Argentina, 1985; Belgium's Close; Poland's EO; Ireland's The Quiet Girl and the eventual winner All Quiet On The Western Front from Germany.
AMERICAS
Read the full article here. International sales: Magnolia International
Bolivia: The Visitor (Martin Boulocq)
The fourth feature of writer-director Martin Boulocq centres on an ex-convict who returns home and attempts to reconnect with his young daughter but is met with resistance from the girl's grandparents, who are evangelical pastors. The film premiered at Tribeca in 2022, where it won best screenplay in the international competition. It marks the 16th submission by Bolivia since it began entering titles to the Oscars in 1995, but the South American country has yet to receive a nomination. International sales: FiGa Films
This is the acclaimed filmmaker's second submission to the Oscars after 2013's Neighbouring Sounds and this time Filho explores the forgotten cinemas of his childhood city Recife. The documentary world premiered at Cannes Special Screenings with further festival outings at New York, Toronto, Busan and Lima - picking up a jury award at the latter. Brazil has submitted to the Academy over 50 times and has scooped four nominations along the way - 1962's Keeper Of Promises; 1995's O Quatrilho; 1997's Four Days In September; and 1998's Central Station. International sales: Urban Sales
Canada: Rojek (Zaynê Akyol)
Read the full article here. International sales: Andana Films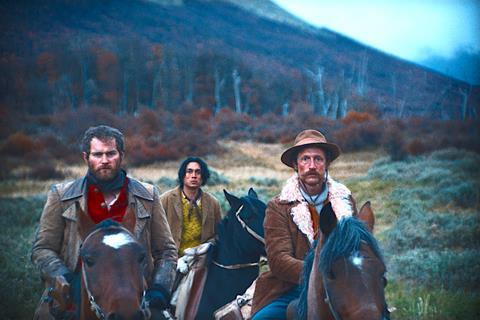 Read the full article here. International sales: mk2 Films
Colombia: A Male (Fabián Hernández)
A teenage boy returns from boarding to face the violent and masculine nature of his Colombian neighbourhood in Hernandez's debut feature. The drama had its world premiere in Cannes Directors' Fortnight 2022, where it was nominated for the Camera d'Or, before going on to screen at San Sebastian and Lima film festivals. A Male is produced by Colombia's Medio de Contención Producciones, France's In Vivo Films, the Netherlands's Fortuna Films, and Denmark's Black Forest Films. Colombia has submitted over 30 times, picking up a nomination in 2015 for Ciro Guerra's Embrace Of The Serpent. International sales: Cercamon
A 16-year-old girl comes of age while trying to rebuild a relationship with her estranged father in Maurel's debut feature. The drama first premiered at Locarno where it picked up best director as well as best actor and actress for Reinaldo Amien and Daniela Marín Navarro, respectively. The film continued its winning streak with best film prizes at Cineuropa, India, Thessaloniki and San Sebastian Horizons with further awards and screenings at Sarajevo, Zagreb and Palm Springs. I Have Electric Dreams is produced by Belgium's Wrong Men North, France's Geko Films and Costa Rica's Tres Tigres. Having submitted 11 times previously, the country is yet to be nominated. World sales: Heretic
Mexico: Totem (Lila Avilés)
Read the full article here. International sales: Alpha Violet
Panama: Tito, Margot & Me (Mercedes Arias and Delfina Vidal)
Exploring the relationship between Panamanian diplomat Roberto 'Tito' Arias and English ballerina Margot Fonteyn, this documentary closed Panama's International Film Festival and competed in the country's documentary competition. Arias, who is the niece of 'Tito', and Vidal were previously Panama's entry for international feature in 2015 with Box 25 and co-wrote Tito, Margot & Me with Joaneska Grössl. Betesda Films and Colombia's Jaguar Films produced the film. The country is yet to be nominated but did make the shortlist in 2021 with Abner Benaim's Plaza Cathedral. International sales: JMT Films
Paraguay: The Last Runway 2, Commando Yaguarete (Armando Aquino and Mauricio Rial)
A sequel to 2018's The Last Runway, the action film follows a former agent of the anti-narcotics squad who reassembles her team for another risky operation involving a hostage exchange. It stars Andrea Quattrocchi and Lali González and is produced by Hei Films. The film was released in Paraguay on August 31, 2023. The country has entered six times previously with no nominations as of yet. International sales: TBC
Peru: The Erection of Toribio Bardelli (Adrián Saba)
A dysfunctional family struggle to cope after the death of their mother in Peru's 30th submission to the Oscars. It is also Saba's second time representing the country after his 2013 debut The Cleaner which also picked up a special mention in San Sebastian's New Directors' strand. The film stars Gustavo Bueno, Gisela Ponce de León, and Rodrigo Sánchez Patiño, and is produced by Animalita. It had its world premiere at Lima Film Festival. Peru has only been nominated once, in 2009 for Claudia Llosa's The Milk Of Sorrow. International sales: TBC
Uruguay: Family Album (Guillermo Rocamora)
A recently divorced father decides to form a rock band with his two teenage sons in Rocamora's third feature film. The director's 2008 short film Good Trip competed at Cannes while his feature debut Solo picked up the Ibero-American Opera Prima award at Miami International Film Festival. Family Album is produced by Cimarrón Cine with a cast comprised of Diego Cremonesi, Franco Rizzaro, Valeria Lois, Alfonso Tort, Vicente Pieri and Roberto Suárez. It will be released in Uruguay on August 24. This is the country's 22nd submission to the Oscars with only one nomination for Adolfo Aristarain's A Place In The World in 1992, which was subsequently rescinded after an investigation uncovered that the production was almost entirely Argentinian. International sales: TBC
Venezuela: The Shadow Of The Sun (Miguel Ángel Ferrer)
A young deaf man asks his older brother to enter a musical contest on his behalf in this debut feature. It first premiered at the Venezuelan Film Festival where it won five awards including best fiction feature, best first feature and best actor. The drama also won international feature and best director at the Georgia Latino International festival. The Shadow Of The Sun is written by Ferrer and Guillermo de la Rosa and produced by Wil Romero, Maritza Carbajal, Alvar Carretero, Eric Gaunaurd, Miguel Angel Ferrer, Juan Carlos Rodriguez and Maylen Calienes. International sales: TBC
ASIA-PACIFIC
Bangladesh: No Ground Beneath The Feet (Mohammad Rabby Mridha)
This debut feature is set against the devasting effects of climate change in Bangladesh with the story of a struggling ambulance driver and his problematic marriage. After premiering at Busan in 2021, the film went on to screen at India and Asia-focused festivals in London, Vienna and Barcelona. Golpo Rajjo Films produced the title while the cast is made up of Mostafa Monwar, Priyam Archi and Deepanwita Martin. The country has submitted 18 times previously and is yet to receive a nomination. International sales: TBC
This drama is set in 2006, when the Kingdom of Bhutan began its transition to democracy and staged a mock election to teach a somewhat reluctant population how to vote. This forms the backdrop of story in which an American attempts to acquire a rare Civil War-era rifle in the country from a monk who wants something significant in return. It premiered at Telluride and went on to screen at Toronto. It marks the second film by writer and director Dorji to have represented the Himalayan territory after his debut, Lunana: A Yak In The Classroom, was submitted for the 2022 awards, and went on to be nominated. Prior to this, Bhutan had only entered the category in 1999 with Khyentse Norbu's The Cup. Sales: Film Boutique (international)/UTA (North America)
The prequel to the box office smash hit follows efforts to build a machine which will propel Earth out of danger. It won several awards at the Shanghai International Film Festival and pickined up three nominations at China's the Golden Rooster awards including best film. The cast features Andy Lau, Wu Jing and Li Xuejian and it is produced by G!Film [Beijing] Studio Co. China Film Co., Beijing Dengfeng International Culture and CFC Pictures. China has submitted to the Oscars over 20 times picking up two nominations in 1990 and 2002 for Ju Dou and Hero – both directed by Zhang Yimou. International sales: Blossoms Entertainment
Hong Kong: A Light Never Goes Out (Anastasia Tsang)
Tsang's debut feature follows a recent widow who decides to finish her late husband's dream of making neon street signs. Tokyo festival held the film's world premiere while the personal drama has also screened at Udine and Rotterdam and received nominations at both the Hong Kong Film Awards and the Golden Horse Awards - picking up best actress for Sylvia Chang at the latter. Simon Yam and Cecilia Choi also star in the feature that Tsang co-wrote with Tsoi So-man. It is produced by Saville Chan. Hong Kong has been nominated three times, most recently in 2020 with Derek Tsang's Better Days, and made the shortlist once. International sales: Entertaining Power
India: 2018 (Jude Anthany Joseph)
This Malayalam-language survival drama is based around the floods that struck Kerala in 2018 and stars Tovino Thomas, Kunchacko Boban and Asif Ali. Last year was particularly successful for Indian cinema at the Oscars, with Telugu-language phenomenon RRR winning best original song and The Elephant Whisperers taking best documentary short. However, it was Pan Nalin's Last Film Show that was submitted for the international category, which made the shortlist but did not secure a nomination. India has previously landed three nominations in the category with Mehboob Khan's Mother India in 1957 (its first submission), Mira Nair's Salaam Bombay! in 1988, and Ashutosh Gowariker's Lagaan in 2001.International sales: TBC
Indonesia: Autobiography (Makbul Mubarak)
The debut feature of film critic-turned-director Makbul Mubarak is about a young man who keeps house for a retired general, finding himself torn between loyalty and justice as the mayoral election approaches. It premiered in Venice's Horizons strand in 2022, where it scooped a Fipresci prize, and went on to win several prizes at the Asia Pacific Screen Awards, Golden Horse Film Festival, Marrakech, Tokyo Filmex, Stockholm and Singapore film festivals among others. It marks Indonesia's 25th entry to the category since 1987 but has yet to make the shortlist or receive a nomination with these submissions. International sales: Alpha Violet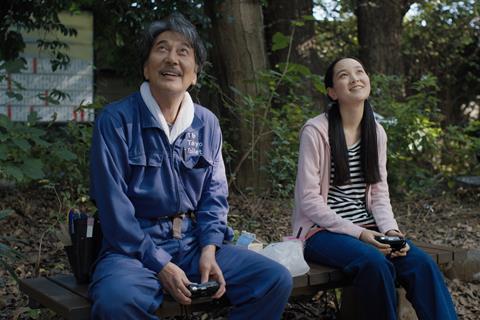 Read the full article here. International sales: The Match Factory
Kyrgyzstan: This Is What I Remember (Aktan Arym Kubat)
The story follows a man, played by director Aktan Arym Kubat, who has lost his memory and returns to Kyrgyzstan for the first time in more than 20 years. Set in a local village, he discovers much has changed during his absence, from the morals of the villagers and the radicalisation of Islam to growing crime and corruption. The film premiered in competition at Tokyo in 2022 and received the jury grand prize at the Asia Pacific Screen Awards that same year. Kubat, who is also known as Aktan Abdykalykov, is known for features such as The Adopted Son, which won the Locarno Silver Leopard in 1998, and The Light Thief, which screened in Directors' Fortnight at Cannes in 2010. His previous film, Centaur, played in the Berlinale's Panorama section in 2017 and won the CICAE Award. This marks his fifth film to be submitted to the Oscars after The Adopted Son, The Chimp, The Light Thief and Centaur. Kyrgyzstan has yet to make the shortlist in the category. International sales: Diversion
Malaysia: Tiger Stripes (Amanda Nell Eu)
This coming-of-age body horror won the grand prix for best film at Cannes' Critics' Week – a first for the Southeast Asian region. Amanda Nell Eu, making her feature directorial debut, was also the first Malaysian female director ever selected for Cannes. The story follows a 12-year-old who is bullied by her peers when showing her first signs of her puberty. But instead of running from her fears, she learns to embrace her physical transformation that would turn her into a tiger-like monster. This is Malaysia's eighth Oscar entry, with no nominations from the previous submissions. International sales: Films Boutique
Mongolia: City Of Wind (Lkhagvadulam Purev-Ochir)
A conscientious teenage boy and shaman is enlightened when a mysterious young woman takes him to the capital city in Purev-Ochir's debut feature. After a world premiere in Venice Horizons, where leading man Tergel Bold-Erdene won best actor, the film enjoyed further outings at Busan and China's Pingyao. It is produced by Aurora Films, Guru Media, Uma Pedra no Sapato, Volya Films and 27 Films Production. Mongolia has submitted seven times previously with no nominations as of yet. International sales: Best Friend Forever
Nepal: Halkara (Bikram Sapkota)
In Sapkota's debut feature, an unemployed drunk must face his demons when he accepts a postman position and begins trekking into remote Nepalese villages each day. The film has picked up several awards on the festival circuit including best long narrative at the Nepal-America Film Festival as well as best film and best actor at the World Fest Houston Film Festival. Mahesh Tripathi and Binita Thapa Magar star in Halkara while Sakopta wrote the script with Aakash Baral and Viplob Pratik. It is a co-production between Icefall and Kaalipar Studios. International sales: Icefall Productions
Pakistan: In Flames (Zarrar Kahn)
A Cannes Directors' Fortnight premiere, this thriller follows a young Pakistani woman facing family trauma and the horrors of a patriarchal society. Further screenings for the Canadian director's debut feature include Sitges, Sao Paulo and Pingyao. In Flames stars Ramesha Nawal, Omar Javaid, Bakhtawar Mazhar and Adnan Shah Tipu. It is a Canada-Pakistan production between CityLights Media, Other Memory Media and Fae Pictures with Telefilm Canada. This marks the country's 12 entry to the Oscars and while it has not picked up any nominations, Pakistan was shortlisted last year with Saim Sadiq's Joyland. International sales: XYZ Films
Philippines: The Missing (Carl Joseph Papa)
This adult animated science fiction film follows a mouthless young man who is taken back by an alien and forced to confront his tangled memories. It stars Triangle Of Sadness breakout star Dolly de Leon alongside Carlo Aquino and Gio Gahol and first premiered at the Philippines Cinemalaya Independent Film Festival where it won best film and supporting actress for de Leon. The Missing is produced by Project 8 Projects in co-production with Thailand's Purin Pictures and Terminal Six Post. This is the country's 34th Oscar entry. International sales: TBC
The blossoming relationship between a trio of twentysomethings is explored in the latest feature from acclaimed filmmaker Chen. It marks the Singaporean director's first feature filmed in China and premiered in Un Certain Regard at Cannes, where Chen won the Camera d'Or in 2013 with Ilo Ilo. It is Chen's third film to be submitted for the Oscar, after Ilo Ilo and 2020's Wet Season. Singapore's entry last year, Ajoomma, was produced by Chen's Singapore-based Giraffe Pictures. The country in southeast Asia has yet to make the shortlist or secure a nomination in the category. International sales: Rediance
The survivors of a devasting earthquake in Seoul try to piece themselves back together again in Tae-hwa's second feature. The film will screen at Toronto next month before going on to Sitges and Hawaii festivals. Squid Game's Lee Byung-hun leads the cast with Park Seo-joon and Park Bo-young. South Korea won the Oscar in 2020 with Bong Joon Ho's Parasite, which also picked up best picture, and has also made the shortlist twice – in 2018 for Lee Chang-dong's Burning and last year with Park Chan-wook's Decision To Leave. International sales: Lotte Entertainment
This supernatural comedy stars Greg Han and Austin Lin as a homophobic policeman and a ghost respectively who are accidentally bound together as a married couple. The film premiered as the closing film of the Taipei Golden Horse Film Festival in November 2022 and went on to become the seventh highest grossing local film of all time in Taiwan, taking $11.3 million (NT$360m). It also landed in Netflix's global top 10 (non-English) rankings in its first week and won best screenplay at the Taipei Film Awards. Taiwan last made the shortlist in 2020 with Chung Mong-Hong's family drama A Sun. Prior to that, the previous shortlisted entry was Wei Te-sheng's Warriors Of The Rainbow: Seediq Bale in 2012. The last to achieve a nomination was Ang Lee's martial-arts epic Crouching Tiger, Hidden Dragon, which went on to win the award and three further Oscars in 2001. International sales: Calendar Studios Co
Tajikistan: Melody (Behrouz Sebt Rasoul)
Read the full article here. International sales: Dreamlab Films
Thailand: Not Friends (Atta Hemwadee)
The filmmaker's directorial debut centres around a teenage boy who moves schools and decides to make a film about a recently deceased classmate whom he knew for one day. It stars Thitiya Jirapornsilp, Pisitphon Ekphongpisit, Anthony Buizeret, Tanakorn Tiyanont and Natticha Chantaravareelekha. GDH 599 produced the title alongside Houseton Films, the former distributing in Thailand at the end of October. This marks the country's 30th submission to the Oscars with no nominations as of yet. World sales: GDH 599
Three women and the unique relationships they have with their partners are at the centre of this drama, set in Vietnam's southernmost fishing town. The film premiered in competition at Tokyo 2022. Director Chuyen's credits include his 2005 debut feature Living In Fear, which won him Shanghai International Film Festival's Asian New Talent award, and Adrift, which played in Venice's Horizons section in 2009. Vietnam has only made the shortlist once with its first-ever submission in 1993, The Scent Of Green Papaya directed by Trần Anh Hùng. International sales: Skyline Media
EUROPE
Albania: Alexander (Ardit Sadiku)
This documentary tells the story of Alexander Gruda who hijacked a warship and escaped Albania in order to gain freedom for him and his family. The film had its world premiere at Dokufest. It is produced by the director's own production company, Ardit Sadiku Films, with US outfit Bayou Road Films. Albania has submitted 15 times with no nominations secured. International sales: TBC
Armenia: Amerikatsi (Michael A. Goorjian)
This drama follows an Armenian-American who, after getting arrested upon his return to Armenia, becomes fascinated with a couple he can see from his prison cell. The film premiered at Woodstock Film Festival where it picked up best narrative feature and later won the audience award at Hamburg. Goorjian wrote, directed and stars in Amerikatsi which is produced by People Of Ar Productions. This is the country's 13th entry to the Oscars, though it has been disqualified twice, in 1991 and 2016, for not meeting the submission criteria. International sales: Amadeus Entertainment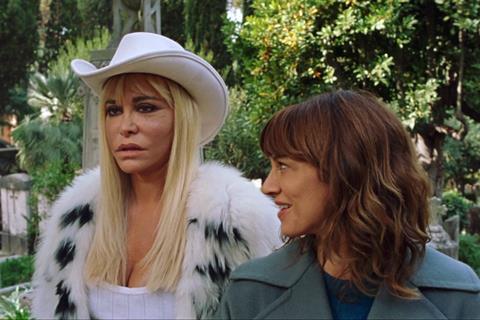 Austria: Vera (Tizza Covi and Rainer Frimmel)
Vera Gemma, the daughter of Italian actor Giuliano Gemma, plays a version of herself in this docudrama about living in her father's shadow. It premiered in Venice Horizons where Gemma picked up best actress while Covi and Frimmel took best director. Further screenings have taken place at Seville and Les Arcs while the feature picked up three awards at the Austrian Film Awards including best film. Vera is produced by Covi and Frimmel's Vienna-based Vento Film. Austria has won the Oscar twice before - in 2007 for Stefan Ruzowitzky's The Counterfeiters and in 2012 for Michael Haneke's Amore - and has secured a further two nominations. International sales: Be For Films
Belgium: Omen (Baloji)
The debut feature from the Belgium-Congolese rapper centres on a young Congolese man who travels back to his hometown with his European fiancée to reunite with his family and culture. It had its world premiere at Cannes Un Certain Regard where it won the new voice award, followed by the CineRebels prize at Munich and a screening at London. The director co-wrote the screenplay with Thomas van Zuylen and it is produced by Benoit Roland for Wrong Men. The cast includes Marc Zinga, Lucie Debay and Eliane Umuhire. Belgium was nominated last year for Lukas Dhont's Close and has received a further seven nominations as well as two shortlistings from nearly 50 submissions. International sales: Memento International
Bosnia and Herzegovina: Excursion (Una Gunjak)
The debut feature of writer-director Una Gunjak is set in Sarajevo, where a 15-year-old girl seeking validation claims she had sex for the first time during a game of "truth or dare" among middle schoolers. Trapped in her own lie, she invents a pregnancy and becomes the centre of a controversy that spirals out of control. It premiered at Locarno and went on to screen at Sarajevo. Gunjak's short film The Chicken won best short film at the European Film Awards in 2014 and her short Salamat From Germany premiered in Directors' Fortnight at Cannes in 2017. B&H won the category in 2001 with Danis Tanović's No Man's Land and picked up a nomination in 2020 for Jasmila Žbanić's Quo Vadis, Aida?. International sales: Salaud Morisset.
Bulgaria: Blaga's Lessons (Stephan Komandarev)
This dark drama follows a teacher who loses her life savings in a phone scam and so turns the tables to earn money by becoming a scammer herself. It premiered at Karlovy Vary, where it won three prizes including the Crystal Globe Grand Prix and best actress prize for Eli Skorcheva, who plays the teacher. It marks the eighth feature of Stephan Komandarev, whose taxi drivers drama Directions played in Un Certain Regard at Cannes in 2017. The filmmaker helped Bulgaria reach the Oscars shortlist for the first and only time in 2009 with The World Is Big And Salvation Lurks Around The Corner and his migrant drama The Judgement was submitted in 2015. International sales: Heretic
Croatia: Traces (Dubravka Turic)
After the death of her father, young scientist Ana struggles with an identity crisis, being the last member of a once large family. It marks the feature directorial debut of Dubravka Turic, whose short Cherries played Cannes in 2017 and whose Belladonna won the main award in Venice's Horizons Shorts section in 2015. Traces premiered at Warsaw and secured three technical prizes at Pula Film Festival. The country has submitted to the Oscars more than 30 times but has yet to secure a nomination. International sales: TBC
Czech Republic: Brothers (Tomas Masin)
Based on a true story, this drama follows two brothers who, in 1953, tried to escape communist Czechoslovakia to join the US army in West Berlin, resulting in one of the largest manhunts in modern history. The Czech Republic won the Academy Award in 1997 with Jan Svěrák's Kolya and subsequently secured nominations in 2001 with Jan Hřebejk's Divided We Fall and in 2004 with Ondřej Trojan's Zelary. Václav Marhoul's The Painted Bird and Agnieszka Holland's Charlatan made the shortlist in 2020 and 2021 respectively. International sales: The Yellow Affair
Read the full story here. International sales: Trustnordisk
This documentary, which explores a community of women who bond in their local sauna, premiered at Sundance where Hints picked up the best directing award in world cinema – documentary. The director's debut feature has also screened at CPH:DOX, Hong Kong, and Munich while it had its UK premiere at Sheffield Doc:Fest. This marks Estonia's 20th submission to the Oscars, having been nominated once in 2014 for Zaza Urushadze's Tangerines as well as making the shortlist in 2019 with Tanel Toom's Truth And Justice. International sales: Autlook Films
Read the full story here. International sales: The Match Factory
Read the full article here. International sales: Gaumont
Georgia: Citizen Saint (Tinatin Kajrishvili)
Read the full article here. International sales: Studio Artizm
Read the full article here. International sales: Be For Films
Proedrou's debut feature explores the refugee crisis on the Greek/North Macedonian border through the lens of one family who are struck by a tragic accident. The drama first premiered at Thessaloniki where it picked up several prizes including best debut director and the Fipresci award. Its winning streak continued with a best debut award at India, a European Film Academy nomination and a domination of Greece's Iris Awards with 10 prizes including best film, director, debut director, screenplay, actor, cinematography and editing. Its 17 nominations were the highest in the history of the awards. Behind The Haystacks is produced by Argonauts Productions, Fiction Park and Sektor Film, and stars Stathis Stamoulakatos, Lena Ouzounidou and Evgenia Lavda. Greece is yet to win an Oscar but has secured five nominations from over 40 entries, most recently in 2011 with Yorgos Lanthimos' Dogtooth. International sales: TVCO
Animated feature Four Souls Of Coyote won the jury award win at Annecy Film Festival. The feature, the second from The District filmmaker Gaude, went on to win further prizes including Shanghai's best animated film. It blends 2D and 3D animation, and follows a group of Native American teenagers that confront an oil pipeline project. Cinemon Entertainment produces, with a voice cast including Lorne Cardinal, Diontae Black, Danny Kramer and Stephanie Novak. International sales: Gebeka International
Iceland: Godland (Hlynur Palmason)
Read the full article here. International sales: New Europe Film Sales
Read the full article here. International sales: TBC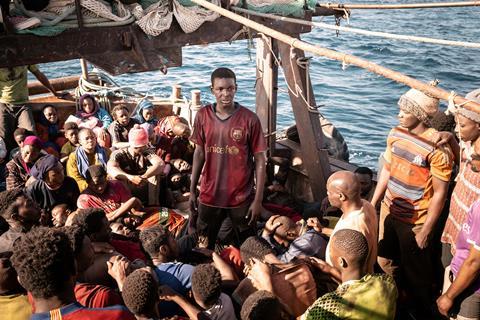 Italy: Io Capitano (Matteo Garrone)
Read the full article here. International sales: Pathé
Latvia: My Freedom (Ilze Kunga-Melgaile)
Based on the real-life story of the Latvian-Polish politician Ita Kozakeviča who played an important role in helping Latvia gain independence from the Baltic states. This marks the country's 15th submission and has yet to gain a nomination. International sales: TBC
Lithuania: Slow (Marija Kavtaradze)
The film follows sign-language interpreter Dovyda who meets dancer Elena with the pair immediately finding a spark between them. As they begin a relationship, Dovyda reveals he is asexual and both must navigate what this means for their future. It premiered at Sundance, winning Kavtaradze the best directing award in the World Cinema Dramatic competition. It marks the filmmaker's second feature after 2018's Summer Survivors, which premiered at Toronto. Lithuania made its first Oscar entry for the 2007 awards. Slow is the country's 16th entry since then, with no nominations to date. International sales: Totem
Luxembourg: The Last Ashes (Loïc Tanson)
This modern western sees a woman return home under a new identity to seek revenge on the tyrannical family ruling over her native village. Tanson's debut solo feature, he previously co-directed the documentary Eldorado with Rui Eduardo Abreu and Thierry Besseling which won best documentary at CinEuphoria. The Last Ashes was co-written by Tanson and Frédéric Zeimet and is produced by Samsa Film with Belgium's Artémis Productions. Luxembourg is yet to secure a nomination from its 18 previous submissions. International sales: Samsa Film
Moldova: Thunders (Ioane Bobeica)
Set in 1992 after the war, this debut follows a forbidden friendship between two children who cut through a minefield on their way home. The Romanian-language drama is produced by Youbesc Films - also a producer on Cristi Puiu's MMXX and the country's entry last year, Ion Bors' Carbon - with fellow Moldovan outfits Badeamic and ISGT Group. Anatol Mirzenco, Tincuta Josan and Grigore Bechet are among the cast. This marks the country's fourth submission. International sales: TBC
Montenegro: Sirin (Senad Šahmanović)
Šahmanović's feature debut stars Murina actor Danica Ćurčić as a lawyer who returns to Montenegro, after emigrating 20 years prior, to work on a case involving an inheritance and her hometown's Orthodox church. The film won the Pack & Pitch at Sarajevo CineLink and best pitch at Kosovo's Pristina Film Festival. Jasna Đuričić also stars in the film alongside May-Linda Kasumović, Marko Baćović and Nikša Butijer while Šahmanović co-wrote the screenplay with Claudia Bottino. It is produced by Montenegro's Cut-Up in co-production with Croatia's Sekvenca, Albania's On Film Production, Kosovo's Buka, France's Alliance de Production Cinématographique and Bosnia's Dokumen. This is the 10th time Montenegro has submitted to the Oscars, with no nominations secured so far. International sales: TBC
Netherlands: Sweet Dreams (Ena Sendijarević)
Sweet Dreams world premiered in international competition at the Locarno Film Festival's in August winning Dutch actress Renée Soutendijk a best performance Leopard award. The film has its North American premiere in Toronto as part of TIFF's Centrepiece strand. It is set on a Dutch sugar plantation in Indonesia in 1900. When the owner suddenly dies, his wife forces her son progressive and his pregnant wife to travel from Europe and take over the family business. The last Dutch film to earn a nomination in the category was Ben Sombogaart's Twin Sisters in 2003, whilst Mike van Diem's Character won the prize in 1997. International sales: Heretic
A queer woman with no interest in becoming a mother ends up raising her partner's children in 2023's Venice's Queer Lion winner. Following on from its Venice Horizons premiere, the drama screened at Chicago and London and is nominated for the University European Film Award. It stars Anamaria Marinca and is produced by List Production, Madants, Kinorama, Sense Production and Industria Film. This marks the country's 20th submission, picking up nominations along the way for Milcho Manchevski's Before The Rain in 1994 and in 2019 for Honeyland from Tamara Kotevska and Ljubomir Stefanov. International sales: New Europe Film Sales
Having previously submitted for Norway in 2010 with her drama Angel, Olin is now representing the country with a documentary. The CPH:DOX premiere explores humanity's relationship with nature through Olin's elderly father who travels across the scenic valley Oldedalen in Nordfjord where he grew up. Further screenings of the film have taken place at Toronto, Krakow, Trento, DokuFest and New Horizons. Songs Of Earth is produced by Speranza Film AS in co-production with BBC Storyville while Wim Wenders and Liv Ullmann are among the executive producers. Norway has picked up six nominations, most recently in 2021 for Joachim Trier's festival hit The Worst Person In The World. International sales: Cinephil
Poland: The Peasants (DK Welchman and Hugh Welchman)
Read the full article here. International sales: New Europe Film Sales
Portugal: Bad Living (João Canijo)
One-half of Canijo's diptych project, this drama follows five women who fight to keep the crumbling seaside hotel they inherited afloat. It had its world premiere at Berlinale in competition, while its sister film Living Bad screened in Encounters, where it won the Silver Bear jury prize and went on to win the top prize at Portugal's IndieLisboa. Produced by Midas Filmes, the cast comprises Anabela Moreira, Rita Blanco, Madalena Almeida, Cleila Almeida, Vera Barreto. This marks Canijo's third submission to the Oscars, after 2005's Noite Escura and 2012's Blood Of My Blood, but the country has yet to secure a nomination. International sales: Portugal Film
This comedy follows an overworked and underpaid production assistant, who has to shoot a workplace safety video commissioned by a multinational company. But an interviewee makes a statement that forces him to re-invent his story to suit the company's narrative. The film premiered at Locarno, where it won a special jury prize, and went on to screen at Toronto. It marks Radu Jude's fourth film to be submitted for the Oscar after Aferim!, I Do Not Care If We Go Down In History As Barbarians and Bad Lack Banging Or Loony Porn, of which the latter won Berlin's Golden Bear in 2021. Romania's only nomination came in 2020 with Alexander Nanau's Collective, though the country did make the shortlist in 2012 with Cristian Mungiu's Beyond The Hills. International sales: Heretic
Serbia: The Duke And The Poet (Milorad Milinković)
The country's 30th submission recounts the life of Serbian Prince Mihailo Obrenovic before and during his assassination in 1842. It premiered at the regional Filmski Susreti film festival where it was nominated in multiple acting categories with Jana Ivanovic taking home a special best actor award. It is produced by Living Pictures and Art&Popcorn while the screenplay is penned by Milinković and Dragoljub Stojkovic. The film was released in Serbia September 21. International sales: TBC
Slovakia: Photophobia (Ivan Ostrochovský, Pavol Pekarčík)
Winner of the best European film at Venice's Giornate degli Autori, this hybrid drama-documentary centres around a Ukrainian family hiding from the war in a metro station where one of the young sons meets another girl trapped there and they form a bond. Pekarčík and Ostrochovský previously directed Berlinale award-winner Velvet Terrorists with Peter Kerekes in 2013. The film is a Punchart Films and Cinémotif Films production, co-produced with Radio and Television of Slovakia, Arthouse Traffic, Czech Television, Partizanfilm with the support of the Slovak Audivisual Fund, Czech Film Fund and the Ministry of Culture of the Slovak Republic. Filmtopia is handling the release in Slovakia. This marks the country's 25th submission, one of which was Ostrochovský's Goat in 2015, while no nominations have been secured. International sales: TBC
Slovenia: Riders (Dominik Mencej)
Set in 1999, this drama follows two young friends from a small Slovenian village who decide to hit the road and ride their mopeds through Croatia and Slovenia – both driven by a desire to find freedom and break with stifling convention. It marks the feature debut of Dominik Mencej and premiered in competition at Sarajevo 2022. Slovenia has submitted films for the category since 1993 but has yet to make the shortlist. International sales: Slingshot Films
Read the full article here. Worldwide rights: Netflix
Sweden: Opponent (Milad Alami)
In Alami's second feature, an Iranian family seeking refuge in Sweden are shaken up when the father joins a wrestling team and rumours begin to circulate. The film premiered at Berlinale Panorama and went on to screen at Canada's Inside Out, Karlovy Vary and Seattle where co-star Marall Nasiri picked up the jury prize for her performance. The rest of the cast is led by Payman Maadi and includes Nicole Mehrbod and Diana Farzami. The producers are Tangy / Annika Rogell, in co-production with Filmpool Nord, Film i Väst, Sveriges Television and Norway's Ape & Bjørn. Sweden has won the Oscar three times and has been nominated a further 13. The country was shortlisted last year for Tarik Saleh's Boy From Heaven. International sales: IndieSales
Switzerland: Thunder (Carmen Jaquier)
Read the full article here. International sales: WTFilms
Read the full article here. International sales: A24
Following a group of Ukrainian journalists trapped inside the besieged city of Mariupol during the first 20 days of the Russian invasion, this documentary had its world premiere at Sundance where it won the audience award in world cinema - documentary. Chernov's debut feature went on to screen at CPH: DOX, Cleveland, Docudays, Seattle, DocAviv and Sheffield Doc:Fest where it picked up the Tim Hetherington award. 20 Days In Mariupol is a co-production between The Associated Press and Frontline. Ukraine has submitted to the Oscars 15 times previously and is yet to reserve a nomination. International sales: Dogwoof
MIDDLE EAST & AFRICA
Burkina Faso: Sira (Apolline Traoré)
A young woman seeks revenge on the Islamic terror group who raped her in the country's second-ever Oscar submission – last submitting in 1989 with Idrissa Ouedraogo's Yaaba. The drama first premiered in Berlinale Panorama where it won the audience award before going on to screen at Toronto and picking up eight nominations at the African Movie Academy Awards. Producers are France's Araucania Films and Canal; Germany's One Fine Day Films; Burkina Faso's Les Films Salmon and Senegal's Dakar Film. The cast includes Nafisatou Cisse, Mike Danon and Lazare Minoungou. International sales: Wide Management
Cameroon: Half Heaven (Enah Johnscott)
An evangelist and a sex worker have a revelatory encounter in Johnscott's second time representing the country, the first in 2021 with Fisherman's Diary. Penned by Proxy Buh, the cast includes Nigerian star Chidi Mokeme with Syndy Emade and Roland Seehofer. Half Heaven is produced by Check Sense Production in association with Buhmerang Pictures. FilmOne Entertainment handled distributed across Africa over the summer. Cameroon has submitted five other times with no nominations as of yet. International sales: FilmOne Entertainment
Egypt: Voy! Voy! Voy! (Omar Hilal)
Inspired by a real story, this comedy-drama follows a down-on-his-luck security guard who decides to pose as a blind man so he can join the blind soccer team and compete in the World Cup tournament in Europe. Hilal's debut feature is a co-production between Vox Cinemas, Film Clinic, and Image Nation Abu Dhabi. The cast is comprised of Mohamed Farrag, Nelly Karim, Bayoumi Fouad, Taha Desouky, Amgad Al Haggar, Passant Shawky, Hagag Abdel Azim, Hanan Youssef, and Lobna Wanas. Egypt has not received a nomination from any of its 36 previous entries. International sales: TBC
Iran: The Night Guardian (Reza Mirkarimi)
A young village boy's life is turned upside down when he puts his trust in a mysterious engineer in Mirkarimi's third submission to the Oscars for Iran. The drama premiered at Iran's Fajr Film Festival where it picked up the best director award and an honorary diploma for best supporting actor (Aliakbar Osanloo) as well as eight further nominations. The Night Guardian was co-written by Mirkarimi with Mohammad Davoud and is distributed by Banoo Film. The country has scooped two Oscars, for A Separation in 2011 and The Salesman in 2016 – both from Asghar Farhadi, as well as a further nomination and two shortlistings. International sales: TBC
Iraq: Hanging Gardens (Ahmed Yassin Al Daradji)
The director's debut feature centres around a young boy who discovers a discarded sex doll in the rubbish dump where he lives. After premiering in Venice Horizons, the first Iraqi title to grace the festival, the film went on to win best film at Red Sea and at the Critics Awards for Arab Films. Hanging Gardens is an Iraq-Palestine-Egypt-UK-Saudi Arabia co-production from Ishtar Iraq Film Production, Margaret Glover (who co-wrote the film with Al Daradji) and Odeh Films. Iraq is yet to secure a nomination from its 11 previous entries. International sales: True Colours
Israel: Seven Blessings (Ayelet Menahemi)
This comedy drama is set in Jerusalem in the early 1990s and centres on a Jewish Moroccan wedding, as the family prepares the custom of 'Seven Blessings' – a week of festive meals in honour of the bride, where secrets and lies will be revealed. The film won nine prizes at Israel's Ophir Awards, including best film, which includes a submission to the Oscars. It marks the first feature of veteran director Menahemi since 2007 comedy drama Noodle. Israel has previously received 10 nominations in the Oscars category but has yet to secure a win to date. International sales: TBC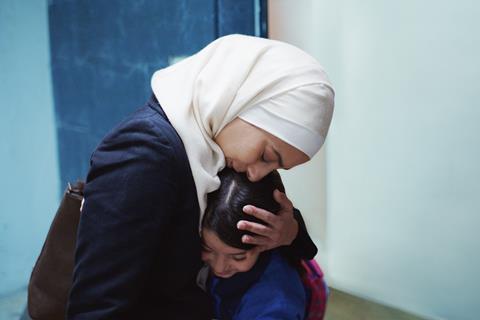 Cannes Critics week title Inshallah A Boy was the first Jordanian film to compete at the festival. It also headed to Toronto, and will play at BFI London Film Festival. A young widow is in danger of losing hers and her daughter's home, but decides to fight back. Director Al-Rasheed was one of Screen's Arab Stars of Tomorrow (2016). Cast includes Muna Hawa, Haitham Al-Omari, Salwa Nakkara, Yumna Marwan, Mohammad AI-Jizawi and Eslam Al-Awadi. Rula Nasser produces through Imaginarium Films and co-writes. Nasser's credits include line producing Holy Spider. Funding support came from the Jordan Film Fund/RFC, along with the Doha Film Institute and Red Sea Fund. An independent selection committee of six Jordanian industry professionals selected the film for entry. International sales: Pyramide International
Kenya: Mvera (Daudi Anguka)
Loosely inspired by Kenyan activist Mekatilili Wa Menza, this English and Swahili-language drama follows a woman who uncovers an organ trafficking ring in her local community. The film stars Linah Sande in the titular role with Patrick Owino, Hillary Namanje, Kibibi Salim, Susan Kadid and Carorita Mutua comprising the rest of the cast. Anguka's own company AR-Film produces the title. This marks Kenya's seventh submission with no nominations as of yet. International sales: TBC
This documentary reflects on the bread riots that shook the working-class Casablanca neighbourhood of director Asmae El Moudir in 1981, through the use of a workshop in which participants recall their experiences. It premiered in Un Certain Regard at Cannes, where it won the directing prize and L'Oeil d'or (Golden Eye) documentary prize. It went on to win best film at Sydney and best documentary at Durban film festivals. It marks the second feature by El Moudir after 2020's The Postcard. Morocco has yet to secure a nomination but made the shortlist in 2011 with Roschdy Zem's Omar Killed Me and last year with Maryam Touzani's The Blue Caftan. International sales: Autlook Filmsales
Namibia: Under The Hanging Tree (Perivi Katjavivi)
The Namibian-British filmmaker marks the country's first-ever submission to the Oscars with this supernatural noir following a troubled police officer who struggles to hold a small town together following the brutal murder of a German farmer. It had its world premiere at the International Film Festival Rotterdam and is produced by Old Location Films and East Street Africa. International sales: Old Locations Films
Nigeria: Mami Wata (CJ Obasi)
Two sisters fight to restore peace in their village after it is disrupted by outside elements in Nigeria's third-ever Oscar submission. The black and white fantasy drama is the filmmaker's third feature to premiere at Sundance where it won a special jury award in world cinema dramatic for cinematography. Mami Wata went on to screen at Munich and Fantasia as well as picking up three awards at the Panafrican film festival Fespaco and 12 nominations at the African Movie Academy Awards. The film is produced by Obasi's own company Fiery Films as well as Nigeria's Palmwine Media, Swiss Fund Visions Sud Est and France's iFind. CAA Media has North American rights. International sales: Alief
Succession star Hiam Abbass returns home in her daughter's documentary about four generations of Palestinian women. The film world premiered at Venice's Giornate degli Autori before heading to Toronto. In London, it won best documentary and went on to screen at Chicago and DOK Leipzig. It also scooped up funding prizes at Cairo, El Gouna, Doha and participated in Marrakesh's Atlas Workshop. France's Beall Productions produced the title with co-production from Belgium's Altitude 100 Production and Versus Productions in addition to Palestine's Philistine Films. The country has been nominated twice before, in 2005 for Hany Abu-Assad's Paradise Now and in 2013 with Hany Abu-Assad's Omar. International sales: Lightdox
Saudi Arabia: Alhamour H.A. (Abdulelah Alqurashi)
The country's seventh submission is inspired by a true story of a security guard who made billions convincing people into dubious investments. The comedy thriller screened at Malmo Arab Film Festival. Making up the cast is Khaled Yaslam, Fatima AlBanawi, Fahad Alqahtani and Ali Alsharif while it is produced by Mohammed Al Hilaly, Saleh Al Malki and Ali Al Tamimi. Alhamour H.A. was distributed across various countries in the Middle East – including Egypt, marking the first Saudi Arabian film to be distributed in the country - by Majid Al Futtaim Distribution. International sales: TBC
Senegal: Banel & Adama (Ramata-Toulaye Sy)
The French filmmaker draws on her Senegalese ancestry in this debut feature about a married couple who defy the village's expectations of them to be together. It first premiered in competition at Cannes, the only debut in selection, and went on to screen at Jerusalem, Munich, London and Melbourne – winning the Bright Horizons award at the latter. Banel & Adama stars Khady Mane and Mamadou Diallo and is produced by Senegal's Astou Production, Mali's DS Productions and France's La Chauve-Souris, Take Shelter, Canal+ International and Arte France Cinéma. This marks Senegal's fifth submission to the Oscars. While the country has yet to be nominated it has been shortlisted twice (Alain Gomis' Félicité in 2017 and Mati Diop's Atlantics in 2019). International sales: Best Friend Forever
South Africa: Music Is My Life (Mpumi Mbele)
This documentary charts the life of the late Joseph Shabalala, who rose to international fame with his band Ladysmith Black Mambazo. Festival screenings include the Pan African Film Festival, New African festival, Durban and Joburg. It is produced by Carolyn Carew from Free Women Films. South Africa won the Oscar in 2006 with Gavin Hood's Tsotsi and was nominated the year before with Darrell Roodt's Yesterday. The country made the shortlist two times after that – in 2011 for Oliver Schmitz's Life, Above All and in 2018 for John Trengove's The Wound. International sales: Pop Twist Entertainment
Sudan: Goodbye Julia (Mohamed Kordofani)
Only the country's second entry to the Oscars, this debut feature is set just before the secession of South Sudan and centres around a wealthy woman from the north who hires a woman from the south whose husband she accidentally killed. It was the first-ever Sudanese title to screen in Cannes Un Certain Regard, where it won the freedom prize, and has enjoyed further screenings at London, Karlovy Vary, Melbourne and Warsaw. The drama is produced by Sudan's Station Films in co-production with Ambient Light. International sales: MAD Solutions
Tunisia: Four Daughters (Kaouther Ben Hania)
Documentary and drama blend Four Daughters debuted at this year's Cannes in competition, where it won the Golden Eye best documentary prize alongside The Mother Of All Lies, before touring festivals including Sarajevo, Brussels and Munich, and will play at Toronto. The feature reconstructs the story of Tunisia's Olfa Hamrouni and her daughters through interviews and re-enactments, to examine how the two eldest children were radicalised and disappeared. Professional actresses play the roles of two of the daughters and Egyptian-Tunisian star Hend Sabri stars as Olfa. It marks a return to the international Oscars feature race for Ben Hania, whose title The Man Who Sold His Skin was Tunisia's first-ever Oscar nomination in 2021. Kino Lorber has US distribution rights. International sales: The Party Film Sales
Read the full article here. International sales: Playtime
A couple discovers they are pregnant with their fourth child when they can barely afford the three children they already have in Gamal's second submission to the Oscars, following 2018's 10 Days Before The Wedding. The film premiered at Berlinale Panorama where it was awarded both the audience and amnesty award. Further festival outings have included Shanghai, Beijing, Sydney, Taipei and Durban. Based on a true story, Gamal also co-wrote the feature with Mazen Reaat and produces via his company Adenium Productions. This is only Yemen's third Oscar submission. International sales: Films Boutique
OCEANIA
Australia: Shayda (Noora Niasari)
Executive produced by Cate Blanchett, Niasari's debut feature follows an Iranian woman and her young daughter seeking refuge in an Australian women's shelter. Premiering at Sundance, the drama picked up the audience award in World Cinema - Dramatic and went on to screen at Locarno and Melbourne with a further outing at Toronto incoming. Holy Spider star Zar Amir Ebrahimi leads the cast with Osamah Sami, Leah Purcell, Jillian Nguyen, Mojean Aria, Rina Mousavi and Selina Zahednia. It's produced by Origma 45 with Dirty Films as an executive producer. This marks Australia's 16th submission to the Oscars with only one nomination, for Martin Butler and Bentley Dean's Tanna in 2016, under its belt while the country also made the shortlist in 2009 for Warwick Thornton's Samson and Delilah. International sales: HanWay Film