The 92 submissions for the best international feature award at the 2023 Oscars have been announced, and Screen profiled all the entries below.
Scroll down for profiles of each Oscar entry
A shortlist of 15 finalists is set to be announced on December 21 with the final five nominees announced on January 24, 2022. The 95th Academy Awards will take place on March 12, 2023 at the Dolby Theatre in Los Angeles.
Submitted films must have been released theatrically in their respective countries between January 1, 2022 and November 30, 2022. The deadline for submissions to the Academy was October 3, 2022.
A 93rd title was submitted by Matla in the form of Valerie Buhagiar's Carmen but did not appear on the final list.
Saim Sadiq's Joyland was initially banned from release in Pakistan, where the country had submitted it as its Oscar entry, due to complaints that the film contained "highly objectionable material which do not conform with the social values and moral standards of our society." Though the film did receive an Oscar-qualifying release in France, Pakistan reversed its decision on the ban and Joyland was released in the country with some scenes cut.
Uganda submitted a film for the first time with Morris Mugisha's Tembele while Tanzania made its second ever Oscar entry, and first in 21 years, with Amil Shivji's Tug Of War.
An international feature film is defined as a feature-length motion picture produced outside the US with a predominantly (more than 50%) non-English dialogue track and can include animated and documentary features.
The 2022 awards saw 93 submissions, although Jordan withdrew their film, leaving 92 eligible entries. The final five nominees included Denmark's Flee, Italy's The Hand Of God, Bhutan's Lunana: A Yak In The Classroom, Norway's The Worst Person In The World and eventual winner Drive My Car from Japan.
Americas
Read the full article here. Sales: Prime Video
Bolivia: Utama (Alejandro Loayza Grisi)
An elderly Quechua couple in the Bolivian highlands ponder life-changing climate change. The film received its world premiere at Sundance where it won the World Cinema Competition grand jury prize. Kino Lorber handles US rights and will release on November 4. Sales: Alpha Violet. Read the full article here.
Brazil: Mars One (Gabriel Martins)
A lower-middle-class Black family try to stay hopeful following the election of a right-wing government in Martins' fourth feature film starring an ensemble cast of Rejane Faria, Carlos Francisco, Camilla Damião and Cícero Lucas. The drama premiered at Sundance where it was nominated for the grand jury prize in World Cinema and has since screened at Tribeca and San Sebastian festivals to name a few. It was produced by Martins, his brother Maurilo Martins, Thiago Macêdo Correia and André Novais Oliveira who all co-founded the Brazilian production company Filmes de Plastico. Brazil has submitted 52 films and scooped up four nominations (Keeper Of Promises in 1962; O Quatrilho in 1995; Four Days in September in 1997; Central Station in 1998). World sales: Magnolia Pictures
Canada: Eternal Spring (Jason

Loftus

)
Read the full article here. International sales: Sideway Films
Chile: Blanquita (Fernando Guzzoni)
Inspired by a real-life case from the early 2000s, Guzzoni's fourth feature tells the story of an 18-year-old foster child who becomes a key witness in a sex scandal trial. The film premiered at Venice's Horizons strand where it won best screenplay for Guzzoni and stars veteran actor Alejandro Goic alongside newcomer Laura Lopez. Blanquita is produced by Quijote Films, in co-production with Mexico's Varios Lobos, Belgium's Tarantula, France's Bonne Pioche Cinema and Poland's Madants. Chilean director Sebastian Lelio's A Fantastic Woman picked up the Oscar in 2017 while Pablo Larrain's No secured a nomination in 2012. International sales: New Europe Film Sales
Following up on her 2017 Toronto and San Sebastian title Killing Jesus, Ortega's second feature is about a group of street kids from Medellin who go on search of some inherited land in the Colombian jungle. The Kings Of The World has made waves on the European festival circuit – winning best film at San Sebastian and best international film at Zurich. It is produced by Colombia's Ciudad Lunar and La Selva Cine, with Luxembourg's Iris Productions; France's Tu vas voir; Mexico's Talipot Studio; and Norway's Mer Film. Colombia has submitted over 30 times, picking up a nomination in 2015 for Ciro Guerra's Embrace Of The Serpent. International sales: Film Factory Entertainment
Read the full article here. World sales: Film Boutique
Dominican Republic: Bantu Mama (Ivan Herrera)
Recently acquired by Ava DuVernay's Array Releasing, the country's 15th Oscar submission follows The story follows a French woman of African descent who escapes from custody and is taken in by a group of children. The film premiered at SXSW in 2021 and had screenings at a host of further festivals including BFI's London Film Festival and Urbanworld. Bantu Mama stars Clarisse Albrecht, who co-wrote the screenplay with Herrera, and is produced by Herrera's Point Barre. It will have a Netflix release. International sales: Array Releasing
Ecuador: Lo Invisible (

Javier

Andrade

)
New mum Lusia struggle to cope when she returns home following a stint in the psychiatric hospital from post-partum depression. The film stars Anahí Hoeneisen, who also penned the screenplay with Andrade, as well as Juan Lorenzo Barragán and Matilde Lagos. Lo Invisible premiered in the Discovery strand of the 2021 Toronto International Film Festival (TIFF) and has also screened at Malaga where it was nominated for best Iberoamerican film. As well as being Ecuador's Oscar submission, the film will represent the country at Spain's 37th Goya Awards. An Ecuadorian film is yet to be nominated for best international feature but the country has submitted 10 films to the category since 2000. World sales: Tropico Cine
Guatemala: The Silence Of The Mole (

Anais

Taracena

)
Taracena's documentary feature which premiered at Sheffield Doc/fest 2021 was awarded the Tim Hetherington Award. The film follows the story of a journalist in the 1970's who infiltrated the repressive Guatemalan government to aid the resistance movement. The Silence Of The Mole world premiered at Hot Docs Canadian International Documentary Festival last year and also won the special jury grand prize at the 23rd edition of the Jeonju Film Festival. It is produced by EK Balam Producciones, Asombro Producciones and Cine Murcielago. Guatemala has submitted three films, two being from director Jayro Bustamante whose horror film La Llorona made the shotlist in 2020. World sales: pending
Read the full article here. World sales: Netflix
Panama: Birthday Boy (Arturo Montenegro)
Montenegro follows up from his 2020 festival hit Everybody Changes, which was Panama's 2019 Oscar submission, with Birthday Boy. Ahead of his 45th birthday party, Jimmy invites all his friends and family to spend one last weekend with him before he takes his own life. It stars Albi De Abrue, Joavany Alvares, Julia Dorto and Gabriela Gnazzo, and is produced by Q Films' Andry José Barrientos, who also co-wrote the script with Montenegro. Panama has never been nominated for an Oscar but has submitted eight times since 2014, the last in 2021 with Abner Benaim's Plaza Catedral making the shortlist. World sales: APM Entertainment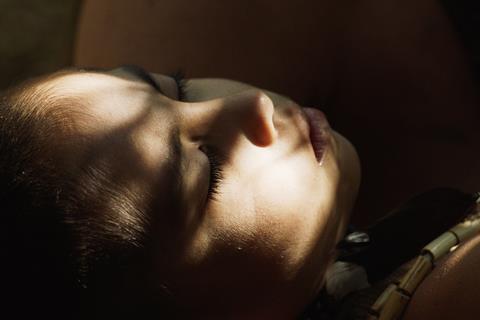 Paraguay: Eami (Paz Encina)
When her homeland is invaded by settlers, an indigenous woman embodies a bird-God spirit that takes her away to the forest to help heal her pain. Encina's second feature film, after 2006 Cannes Un Certain Regard winner Paraguayan Hammock, this mystical drama picked up the Tiger award at Rotterdam Film Festival and a nomination for best feature at Jerusalem. It is a co-production between Paraguay, Germany, Argentina, Netherlands, France and US. Paraguay has yet to secure an Oscar nomination from its previous five submissions. International sales: MPM Premium
Peru: Moon Heart (Aldo Salvini)
This science fiction title sees a lonely old woman finds comfort in the presence of an ant who becomes her "mechanical angel". It Peru's 29th submission, with the country scooping a nomination in 2009 for Claudia Llosa's Golden Bear winning The Milk Of Sorrow. Moon Heart is produced by Universidad de Lima. Sales: pending
Premiering in Cannes' Directors' Fortnight selection in 2021, Nieto's third feature explores the relationship between the wealthy owner of agricultural companies and his employee, both trying to support their children, when tragedy strikes. The two leads are played by Nahuel Perez Biscayart and Cristian Borges and the title is produced by Zas, Bárbara Francisco, Georgina Baisch, Cecilia Salim, Paola Wink, Michael Wahrmann, Julia Alves, Nathalie Trafford. The Employer and The Employee went on to screen at Jerusalem, where it was nominated for the in the spirit of freedom award, and San Sebastian, where it was nominated for the Horizons award. Uruguay's first submission in 1992, Adolfo Aristarain's A Place In The World, was nominated for the Oscar but subsequently disqualified as an investigation uncovered that the production was almost entirely Argentinian. The country's 20 submissions since have all failed to secure a nomination. International sales: Latido Films
Venezuela: The Box (Lorenzo Vigas)
This is Vigas' second submission for international best feature – after 2016's From Afar – and hopes to be the country's first nomination. Nominated for a Golden Lion at Venice 2021 (From Afar previously won the award), the drama explores Mexico's corrupt manufacturing industry as a son's journey to collect his father's ashes leads him down a path of shocking discovery. It was produced by Mexican companies Teorema and Labodigital with Los Angeles-based SK Global Entertainment. International sales: The Match Factor
Asia
Detailing the life of silent film star and Armenian genocide survivor, Aurora Mardiganian, this documentary interweaves testimony, archive footage and animation to tell her story. The film premiered at Annecy International Animation Film Festival as part of the Contrechamp feature competition while Sahakyan's other documentary Mel picked up a special mention at Thessaloniki Documentary Film Festival 2022. Aurora's Sunrise is a co-production between Armenia (Bars Media), Lithuania (Artbox Laisvalaikio Klubas) and Germany (Gebruder Beetz Filmproduktion). Armenia has submitted to the Oscars 10 times since 2001, though its 2016 submission - Sarik Andreasyan's Earthquake – was disqualified for not meeting submission requirements. International sales: Bars Media
Bangladesh: Hawa (Mejbaur Rahman Sumon)
Not to be confused with Maïmouna Doucouré's TIFF 2022 title of the same name, Bangladesh's 18th Oscar entry stars Chanchal Chowdhury, Nazifa Tushi and Sariful Razz in a mystery drama about a group of fishermen who catch a mysterious young girl at sea. This is the director's second feature film and is produced by Sun Music & Motion Pictures and Facecard Production. Sales: pending
Inspired by the director's own life as a French-born Cambodian, the country's 11th Oscar submission follows a French woman who returns to Korea for the first time since being adopted as a baby. The film had its world premiere at Cannes in Un Certain Regard and also screened at Busan, Zurich, New York, Toronto, and Athens, where it won best picture. Return To Seoul stars Park Ji-Min in the lead and the rest of the cast includes Oh Kwang-Rok, Kim Sun-Young, Guka Han, Yoann Zimmer and Louis-Do De Lencquesaing. It was produced by France's Aurora Films in co-production with Cambodia's Anti-Archive, Germany's Vandertastic Films and Belgium's Frakas Pictures. Sony Pictures Classics is distributing the title in the US, Latin America, Middle East, Australia, and New Zealand. Cambodia's only nomination so far is 2013's The Missing Picture by Rithy Panh. International sales: mk2
China: Nice View (Muye Wen)
A box office hit in China, where it grossed over $210m, this comedy-drama sees a young man go to extreme lengths trying to raise money for his younger sister's heart operation. It had its world premiere at Udine Far East Film Festival and picked up two awards - best director and best newcomer for Halin Chen - at China's Hundred Flowers awards. Nice View was produced by director Ning Hao and his company Dirty Monkey. The cast is led by musician-turned-actor Jackson Yee with support from Xu Zheng and Zhang Yu. This is Wen's second feature, following 2018's Dying To Survive which received critical acclaim and grossed over $450m at the box office. China has submitted to the Oscars 35 times previously and secured two nominations - Zhang Yimou and Yang Fengliang's Ju Dou in 1990 and Zhang Yimou's Hero in 2002. International sales: Tiger Pictures Entertainment
Hong Kong: Where The Wind Blows (Philip Yung)
One of the most expensive Hong Kong films of all time, with a reported production budget of $38m, this crime epic stars Tony Leung Chiu-Wai, Aaron Kwok, Patrick Tam and Michael Chow as four notoriously corrupt police officers who rose to power in 1960s Hong Kong. The film opened this year's Hong Kong International Film Festival in August, a year after it was pulled from opening HKIFF 2021 by the producer for "technical reasons" (a euphemism in mainland China for censorship). Director Yung's previous feature, Port Of Call, was Hong Kong's Oscar submission in 2015. Hong Kong has achieved three nominations in the category since its first submission in 1959, most recently in 2020 for Derek Tsang's Better Days. World sales: Mei Ah Entertainment Group
India: Last Film Show (Pan Nalin)
The country's 55th submission centres on a young boy who falls in love with film at his local cinema and forms a close friendship with the projectionist. Last Film Show premiered at Tribeca in 2021 where it was nominated for a narrative audience award and has also screened at Beijing and Los Angeles film festivals. The film is a co-production between India (Jugaad Motion Pictures, Monsoon Films), France (Incognito Films, Virginie Films) and US (Stranger88). India has scooped up three nominations previously - Mehboob Khan's Mother India in 1957 (its first submission); Mira Nair's Salaam Bombay! in 1988; and Ashutosh Gowariker's Lagaan in 2001. International sales: Orange Studio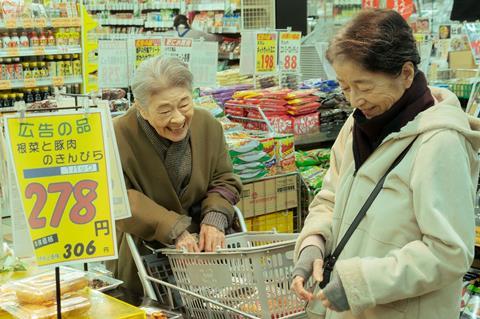 Japan: Plan 75 (Chie Hayakawa)
After taking home the Oscar last year with Ryûsuke Hamaguchi's Drive My Car, Japan will be hoping to repeat its success with Hayakawa's debut feature which follows three different people wrapped up in the government's new voluntary plan to euthanize the elderly and tackle its ageing society. Veteran actor Chieko Baisho stars, as one of the senior citizens taking part, alongside Hayato Isomura and Yumi Kawai. Plan 75 premiered in the Un Certain Regard strand of this year's Cannes where it picked up a special mention in the Golden Camera category. It is produced by Eiko Mizuno-Gray and Jason Gray of Loaded Films, and Frédéric Corvez and Maéva Savinien of Urban Factory. Besides last year's win, Japan has won one other time with Yōjirō Takita's Departures in 2008 and has been nominated 12 times from 69 submissions. Additionally, the country picked up three honorary awards during the 1950's - Rashomon, Gate of Hell, and Samurai, The Legend Of Musashi. International sales: Urban Sales
Kazakhstan: Life (Emir Baigazin)
A modern fable set at a tech company, Baigazin's Life world premiered in contemporary world cinema at this year's Toronto International Film Festival (TIFF). Produced by his label Emir Baigazin Production, the film centres on the depressed and alcoholic CEO of a modern corporation, that specializes in the digitalization of memories, who struggles to keep his head afloat when the company is hit by a catastrophic data loss. Kazakhstan has submitted a total of 14 films since 1992 which it secured two nominations for - Ermek Tursunov's Kelin in 2009 and Sergey Dvortsevo's Ayka in 2018. World sales: pending
Kyrgyzstan: Home For Sale (Taalaibek Kulmendeev)
The country's 15th entry to the Academy first premiered in Busan's A Window For Asia strand. It is Kulmendeev's second feature (after 2017's Munabia) and follows a family being harassed by loan sharks who are forced to make some difficult decisions. Produced by Kyrgyzfilm and Shaboto film group. Sales: Shaboto
Mongolia: Harvest Moon (Amarsaikhan Baljinnyam)
Marco Polo actor Baljinnyam makes his directorial debut in this drama about a city chef who returns to his home village to help complete the harvest in honour of his late father. Baljinnyam also stars in the film alongside newcomer Tenuun-Erdene Garamkhand. Harvest Moon had its world premiere at Vancouver International Film Festival where it won the audience award in the Vanguard competition. It is produced by IFI Production and is Mongolia's seventh Oscar submission. International sales: Asian Shadows
Nepal: Butterfly On The Windowpane (Sujit Bidari)
Bidari's debut feature first premiered in 2020 at Busan International Film Festival where it was nominated in the New Current strand. The film follows a young teenage girl desperate to get away from her rural village, gambling addict father and troublemaker brother. Icefall Productions, Arko Film and Local Cinema produce the title. Nepal's first submission to the Oscars was in 1999 with Eric Valli's Himalaya: Caravan receiving the country's only nomination so far. Sales: pending
Pakistan: Joyland (Saim Sadiq)
Read the full article here. International sales: Film Constellation
Philippines: On The Job: The Missing 8 (Erik Matti)
The sequel to Matti's 2013 hit On The Job, this Venice 2021 competition title is actually the last four episodes of a HBO series (the first two episodes coming from the 2013 film) and comprises three hours and 28 minutes. The Missing 8 follows two interweaving stories: a journalist investigating the disappearance of his colleagues and a hitman sentenced for a crime he didn't commit. The action thriller is the country's 33rd submission and stars John Arcilla, who won Venice's Volpi for best actor, and Dennis Trillo. As well as Venice, the film screened at Busan and Pingyao festivals and picked up 12 nominations at the Philippines critic's awards (Gawad Urian). Production companies are Matti's Reality MM Studios and Globe Studios. International sales: XYZ Films
Singapore: Ajoomma (He Shuming)
In He Shuming's debut feature, a recent widow travels overseas for the first time where she meets an elderly security officer and a teenage tour guide as the trio embark on an adventure. The comedy-drama will premiere at Busan International Film Festival in the New Currents strand and has four nominations at Taiwan's Golden Horse awards. Ajoomma is produced by Anthony Chen's Singapore-based Giraffe Pictures and stars Hong Hui Fang, Kang Hyung-seok and Jung Dong-hwan. It is Singapore's 16th Oscar submission and hopes to be the country's first nomination. World sales: Rediance
Read the full article here. International sales: CJ ENM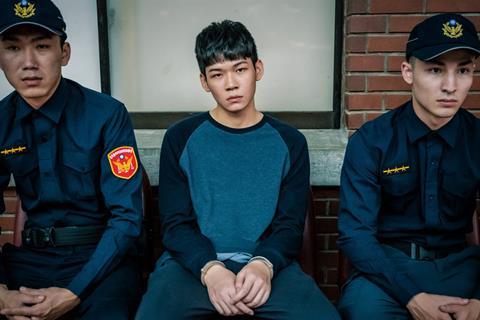 When a shooting occurs in a crowded night market, six individuals' lives become intertwined. Lou's crime drama is inspired by real events, and features a cast including Wang Yu-Xuan, Mo Tzu-Yi and Joseph Huang. Kao Chun-Ting, Hsu Kuo-Lun and Wang Shin-Hong produce. It premiered at the Golden Horse Film Festival, where Wang Yu-Xuan won the best supporting actress award. The film also scooped best screenplay and another best supporting actress award for Wang Yu-Xuan at Taipei Film Festival. It is Lou's fourth feature, with credits including TV series Roseki. Taiwan most recently made the shortlist in 2020 with Chung Mong-Hong's family drama A Sun. Prior to that, the last shortlisted entry was Wei Te-sheng's Warriors Of The Rainbow: Seediq Bale in 2012. The last to achieve a nomination was Ang Lee's martial-arts epic Crouching Tiger, Hidden Dragon, which won the award and three further Oscars in 2001. World sales: Hope Marketing Entertainment
A New York-based club owner reconnects with a friend who's suffering from terminal cancer in Poonpiriya's second Oscar submission (after 2013's Countdown). The road-trip drama premiered at Sundance 2021 where it won the World Cinema Dramatic Special Jury Award: Creative Vision and also screened at Udine Far East Film Festival. One For The Road is produced by Hong Kong's Jet Tone Films and Houseion. International sales: Block 2 Distribution
Vietnam: 578 Magnum (Dung Luong Dinh)
The action thriller which screened at this year's Tallinn Black Nights Film Festival was submitted by the country's Cinema Department. It follows a container driver who lives a normal life with his young daughter but when she is kidnapped by a dangerous gangster he comes up with a plan in an attempt to find her and seek revenge. The film is produced by Tu Van Media and Film Production, with H'Hen Nie, Alexandra Nguyen and Hoang Phuc Nguyen starring in the cast. Vietnam made the shortlist once in 1993 with its first-ever submission, The Scent Of Green Papaya directed by Trần Anh Hùng. World sales: pending
Europe
Albania: A Cup Of Coffee And New Shoes On (Gentian Koçi)
In this drama, two identical deaf-mute twin brothers in their 40s discover they have a genetic disease that mean they will progressively and irreversibly go blind. Koçi's previous feature, Daybreak, premiered in competition at Sarajevo Film Festival in 2017. His latest marks the 15th submission to the international feature award from Albania, which not yet made the longlist stage with its previous entries. World sales: Artalb Film
Austria: Corsage (Marie

Kreutzer

)
Read the full article here. World sales: Mk2 Films
Azerbaijan: Creators (Shamil Aliyev)
Aliyev's second Oscar entry, following 2013's Steppe Man, this documentary explores two 20th-century architects, Mikail Useynov and Sadig Dadashev, against the backdrop of the country's communist-bolshevik ideology. It is produced by Salname. This is Azerbaijan's ninth Oscar submission.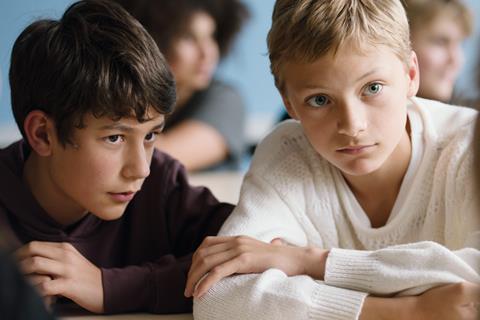 Belgium: Close (Lukas Dhont)
Read the full article here. International sales: The Match Factory
Bosnia and Herzegovina: A Ballad (Aida Begić)
This is the Bosnian director's fourth submission to international best feature – following 2008's Snow; 2012's Children Of Sarajevo and 2018's Never Leave Me – and follows a 30-year-old woman who moves back home after a divorce and decides to audition for a film shooting in the local neighbourhood. A Sarajevo best film nominee, A Ballad is produced by Film House. Bosnia and Herzegovina won the category in 2001 with Danis Tanović's No Man's Land and picked up a nomination in 2020 for Jasmila Žbanić's Quo Vadis, Aida?. International sales: Film House
Bulgaria: In The Heart Of The Machine (Martin Makariev)
Makariev's fourth feature was submitted after Bulgaria's original selection, Zornitsa Sophia's Mother, was deemed ineligible by the academy for having too much English dialogue. Machine follows a young prisoner who is given a chance to shorten his sentence if he can gather a team to work at the industrial plant, but things soon go awry. Featuring an ensemble cast that includes Hristo Shopov, the crime thriller won best picture and best screenplay at the 2021 Bulgarian National Film Awards. It is produced by Forward Pictures. Bulgaria made the shortlist in 2009 with Stephan Komandarev's The World Is Big And Salvation Lurks Around The Corner. Sales: 101 Films International
Croatia: Safe Place (Juraj Lerotic)
Lerotic wrote, directed and starred in this autobiographical family drama about a man trying to save his younger, depressed brother from taking his own life. The film won three awards including best first feature at Locarno, where it premiered, and best film and best actor (for Lerotic who also stars) at Sarajevo. Safe Place is produced by Zagreb-based Pipser and co-produced by Croatia's Zelena zraka and Slovenia's December. Despite 30 submissions, the country has never been nominated. World sales: Cercamon
Czech Republic:

Il

Boemo

(

Petr

Václav)
This period drama will world premiere in competition at San Sebastian and marks the sixth fiction feature by Vaclav, whose debut Marian won the Silver Leopard at Locarno in 1996. His latest is about Czech composer Josef Myslivecek, who travelled from Prague to Italy in the mid-18th century to fulfil his dream of becoming leading opera composer. The Czech Republic's international Oscar peak came in 1997 when Jan Svěrák's Kolya won the award. Subsequently, nominations were secured in 2001 and 2004, while Václav Marhoul's The Painted Bird made the shortlist ahead of the awards in 2020. International sales: Loco Films
Read the full article here. International sales: Wild Bunch
Estonia: Kalev (Ove Musting)
The country's 20th Oscar submission is inspired by the true story of Estonia's basketball team who competed in the 1991 championships held in the collapsing Soviet Union despite the negative public opinion. Musting penned the screenplay with Mehis Pihla and Martin Algus and producers are Allfilm and Ugri Film. Estonia has been nominated once in 2014 for Zaza Urushadze's Tangerines and made the shortlist in 2016 with Tanel Toom's Truth And Justice. Sales: pending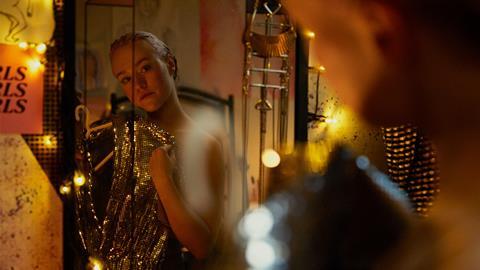 Finland: Girl Picture (Alli Haapasalo)
This coming-of-age drama secured the audience award in Sundance's World Dramatic Cinema strand and a nomination in Berlin's Silver Bear award for best film. Aamu Milonoff, Eleonoora Kauhanen and Linnea Leino star as three teenage girls whose meeting of each other sparks first loves and new desires. Leila Lyytikainen and Elina Pohjola of Citizen Jane Productions produced the title. Girl Picture is Finland's 35th submission to the international feature award; it has yet to win, but did pick up a nomination for Aki Kaurismäki's The Man Without A Past in 2003 and just last year made the shortlist with Juho Kuosmanen's Compartment No. 6. International sales: LevelK
France: Saint Omer (Alice Diop)
Read the full article here. International sales: Wild Bunch
Georgia: A Long Break (Davit Pirtskhalava)
Pirtskhalava's directorial debut at a school reunion 15 years later that quickly becomes a trial for one former classmate who used to be a bully. Pirtskhalava's 2015 short film Mama picked up Locarno's Golden Pardino - Leopards of Tomorrow award in international competition as well as a best film nomination at Sarajevo. A Long Break recently had its world premiere in the discovery strand at TIFF. The film is produced by Millimeter Film. Out of 20 submissions since 1996, Georgia has only made the shortlist once in 2014 for Giorgi Ovashvili's Corn Island. International sales: Syndicado
Read the full article here. World sales: Netflix
Greece: Magnetic Fields (

Yorgos

Gousis

)
After meeting by chance, a man and a woman decide to embark on a road trip to bury a mysterious metal box in Gousis' debut film which picked up best film, first- time director, screenplay and best actress prizes at the 2022 Iris film awards of the Hellenic Film Academy. Gousis wrote the script with Elena Topalidou and Antonis Tsiotsiopoulos, who star in the film, and it was produced by Yorgos Karnavas and Konstantinos Kontovrakis' local powerhouse Heretic. Despite a strong local film industry, Greece has never won the international feature award from 40 previous entries but has secured five nominations, most recently in 2011 with Yorgos Lanthimos' Dogtooth. World sales: Heretic
Hungary: Blockade (Ádám Tősér)
This historical drama charts the real life story of Hungary's first democratically elected Prime Minister, switching between his freedom fighter days of 1956 and the infamous four day taxi blockade of 1990. It was written by Norber Köbli and by produced by Film Positive's Tamás Lajos. The country has picked up the Oscar in this category twice before - in 1981 for Istvan Szabo's Mephisto and in 2014 for László Nemes' Son Of Saul - and has been nominated a further eight times. International sales: NFI World Sales
Iceland: Beautiful Beings (Guðmundur Arnar Guðmundsson)
Guðmundsson's sophomore feature about a teenage boy who brings a younger, bullied boy into his violent gang. Beautiful Beings had its world premiere at Berlin where it won the Europa Cinemas label and is produced by Join Motion Pictures in co-production with Denmark's Motor; Sweden's Hobab and Film i Väst; The Netherlands' Bastide Films; and Czech Republic's Negativ Film Productions. Iceland has won the Oscar once – in 1991 for Friðrik Þór Friðriksson's Children Of Nature. The country made the shortlist for the second time last year with Valdimar Jóhannsson's horror Lamb. International sales: New Europe Film Sales
Read the full article here. International sales: Bankside Films
Italy: Nostalgia (Mario Martone)
Read the full article here. International sales: TrueColours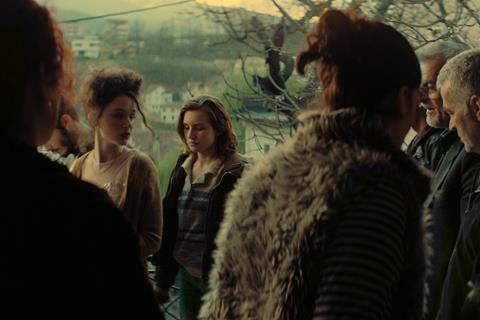 Last year's entry for Kosovo, Sundance history maker Hive from Blerta Basholli, made the Oscars shortlist after seven previous submissions from the country since 2014. Hoping to follow in those footsteps is Sefa's debut feature about a quiet Kosovar teenager whose new friend encourages her to question her patriarchal family and explore her emerging sexuality. Looking For Venera has already enjoyed a favourable run on the European festival circuit: at Rotterdam, it was nominated for the Tiger award and managed to scoop up the jury prize while at Sarajevo, where it was also screening in the main competition, the drama received a special mention "for promoting gender equality". Elsewhere, at Hong Kong festival, the film won best international director and actress (for titular star Kosovare Krasniqi) in the Young Cinema strand. Besnik Krapi of Circle Productions produces. International sales: Film Republic
Latvia: January (Viestur Kairish)
This is Kairish's second time hoping to bring home an Oscar for Latvia - the first being 2017's The Chronicles Of Melanie - and this coming of age story picked up best international feature at Tribecca earlier this year. The film is set in post-Soviet era and follows an aspiring filmmaker and his friends figuring themselves out amidst political turmoil. January stars Karlis Arnolds Avots, Alise Danovska, Sandis Runge, Baiba Broka, Aleksas Kazanavicius and Juhan Ulfsak and is produced by Latvia's Mistrus Media, Inese Boka-Grube and Gints Grube, and co-produced by Lithuania's Artbox and Poland's Staron Film. Latvia has yet to be nominated for an Oscar but has submitted 13 previous times. World sales: The Yellow Affair
Lithuania: Pilgrims (Laurynas Bareisa)
Read the full article here. World sales: Reason8
Luxembourg: Icarus (Carlo Vogele)
This is Vogele's feature directing debut, following a stint working in animation at Pixar on titles such as Toy Story 2, Cars 2, Monster's University and Brave/ The animated adventure film is inspired by Greek mythology and centres around a young boy who dares to stand up to the King in order to save his childhood friend. It is produced by Iris Productions and France's Rezo Productions, and co-produced by Belgium's Iris Films, Proximus and Belga Productions. World sales: Bac Films
Moldova: Carbon (Ion Borș)
Bors' directorial debut and the country's third-ever submission premiered in the New Directors strand at this year's San Sebastian, after winning the WIP Europa industry prize at the festival in 2021. Set in the early 90s, the black comedy follows two friends who stumble upon a carbonised body and embark on an unusual road trip to investigate its identity. Borș produced with his Kantora Film Production along with fellow Moldavan companies Pascaru Production and Badeamic, and Romania's Maya Film Studio. International sales: Axxon Media
A Sarajevo best film nominee 2021, Kasalica's mythical drama follows a man who, after his wife announces she's leaving him, wanders into the forest where he falls in love with a woman that was once a snake. This is Kasalica's debut feature: his 2015 short film Biserna Obala won the Heart of Sarajevo award and his 2019 short Love Supreme (co-directed with Teodora Ana Mihai) opened Cannes Directors' Fortnight along with four other shorts. The Elegy Of Laurel is produced by Meander Film and Serbia's Non-Aligned Films. Montenegro has submitted eight times since 2014 with no nominations. International sales: Meander Film
The Netherlands: Narcosis (

Martijn

de Jong)
The debut feature of de Jong revolves around a close-knit family that is disrupted when the father dies during a professional dive. The cast is led by Thekla Reuten, who starred in Oscar-nominated Dutch feature Twin Sisters in 2002, and Fedja van Huêt, the lead actor in crime drama Character, which also marked the last time the Netherlands won the Best Foreign Language Film Oscar in 1998. Produced by Oak Motion Pictures, it will world premiere at the Netherlands Film Festival in September. The last three times the country made the shortlist was for Black Book in 2006, Winter In Wartime in 2009 and Accused in 2014. Accused director Paula van der Oest previously received a nomination in the category with Zus & Zo in 2002. International sales: Coccinelle Film Sales
This is Mitevska's second submission to the Oscars after 2008's I'm From Titov Veles and follows two 40-somethings who start dating - one is looking for love and the other looking for redemption for his past. Premiering in Venice Horizons 2022, The Happiest Man In The World is a co-production between Macedonia (Sister and Brother Mitevski); Belgium (Entre Chien et Loup); Bosnia and Herzegovina (SCCA / prob.ba); Croatia (Terminal 3); Denmark (Frau Film); and Slovenia (Frau Film). International sales: Pyramide
Norway: War Sailor (Gunnar Vikene)
Norway's most expensive film ever made (with a budget of nearly $11.1m) depicts the real-life story of how two civilian sailors were thrust to the forefront of battle during World War II. War Sailor premiered at International Film Festival Haugesund, where it picked up the audience award, before screening at TIFF in the contemporary world cinema section. It is produced by Vikene's frequent collaborator Mer Film and co-produced by Germany's Rohfilm Factory and Studio Hamburg alongside Malta's Falkun Films. Norway's 2021 submission was Joachim Trier's global success The Worst Person In The World, which made the nominations stage. International sales: Beta Cinema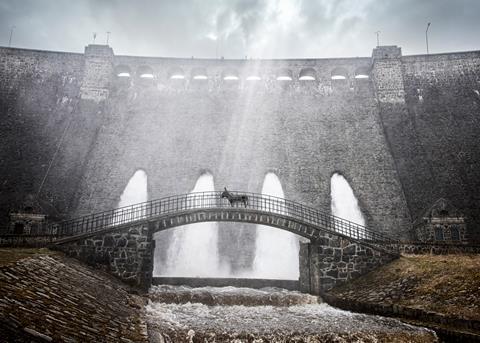 Poland:

EO

(

Jerzy

Skolimowski

)
A contemporary adaptation of Robert Bresson's 1966 cult classic Au Hasard Balthazar, Skolimowski's latest features follows the life of EO, a donkey who travels from a Polish circus to an Italian slaughterhouse. Isabelle Huppert headlines the cast, alongside Sandra Drzymalska, Lorenzo Zurzolo and Mateusz Kosciukiewicz. Skolimowski, whose credits also include 2010's Essential Killing and 2015's 11 Minutes, produces the title with EO co-writer Ewa Piaskowska of Skopia Film, and Italian producer Eileen Tasca of Alia Film. UK producer Jeremy Thomas is the executive producer through his Recorded Picture Company. Premiering in competition at the Cannes film festival earlier this year, the drama picked up the jury prize (jointly awarded with The Eight Mountains) and best soundtrack. Poland has won the Oscar once, in 2014 with Paweł Pawlikowski's Ida, and has been nominated 11 times out of 57 submissions - the first in 1963 for Roman Polanski's Knife In The Water. World sales: HanWay Films
Portugal: Alma Viva (Cristèle Alves Meira)
Hoping to secure the country's first nomination is Meira's debut feature about a sensitive young girl trying to come to terms with the death of her grandmother. The film premiered at Cannes' Critics Week earlier this year where it was also nominated for a Golden Camera award. France's Fluxus Films, Portugal's Midas Filmes and Belgium's Entre Chien et Loup produced. World sales: Kinology
Serbia: Darkling (Dušan Milić)
Milić's fourth feature is set in post-war Kosovo and sees a family living in fear each night when military protection disappears and unknown horrors await them in the forest outside their house. The project debuted at the Trieste Film Festival, winning the audience award. Film Deluxe International and This and That Productions produced with Italy's A_Lab, Bulgaria's RFF International, Denmark's Space Rocket Nation, and Greece's Graal S.A. Serbia has never secured a nomination but Srdan Golubović's The Trap made the shortlist in 2007. World sales: Wide Management
Slovakia: Victim (Michal Blasko)
Read article here. World sales: Pluto Films
Slovenia: Orchestra (Matevž

Luzar

)
This black and white feature follows a small town brass band that go on tour to perform in a small Austrian town, which allows the musicians to escape their everyday lives and face up to some home truths. It marks the second feature of Luzar following comedy Good To Go in 2012 and premiered at Cottbus Film Festival. Slovenia has submitted films for the category since 1993 but has yet to make the shortlist. World sales: Gustav Film
Spain: Alcarràs (Carla Simon)
Read the full article here. World sales: Mk2 Films
Read the full article here. International sales: Memento
Set in a remote Swiss Alpine village, Koch's second feature centres on a recently ­married rural wife's attempts to deal with her husband's increasingly erratic behaviour after he is diagnosed with a brain tumour. Co-produced by Zurich-based Hugofilm and Germany's Pandora Film, the feature had its world premiere in competition at the Berlinale where it received a special mention from the jury. It has since been invited to more than 20 festivals including Karlovy Vary, Hong Kong and Locarno as well as Mexico's Guanajuato, where it won best international feature. Switzerland has twice won the international feature award: Richard Dembo's Dangerous Moves in 1985 and Xavier Koller's Journey of Hope in 1991. The country has not received a nomination since, with three prior to Dembo's victory. World sales: New Europe Film Sales
Romania: Immaculate (Monica Stan, George Chiper)
A young woman wields her perceived innocence to her advantage when she enters a rehab facility for heroin addiction. The film premiered at Venice's Giornate degli Autori in 2021 and ended up taking home awards for best debut film, best director(s) and the Women Screenwriters Under 40 award for Stan (who based the screenplay on personal experiences). Romania's only nomination came in 2020 with Alexander Nanau's Collective, though the country did make the shortlist in 2012 with Cristian Mungiu's Beyond The Hills. Immaculate is produced by Axel Film. World sales: Syndicad
Ukraine: Klondike (

Maryna

Er

Gorbach

)
A festival favourite, Gorbach's war drama has already picked up best directing in dramatic world cinema at Sundance, where it premiered, the Panorama prize at Berlin and best director at Sarajevo, to name a few. The Ukraine-Turkey co-production between Kedr Film and Protim VP follows a family living on the border of Ukraine and Russia amidst war, conflict and the international air catastrophe that occurred July 17, 2014. Ukraine has submitted 14 times since 1997, though was disqualified in 2004 for Pavlo Chukhrai's A Driver For Vera owing to insufficient Ukrainian contribution, and has not received a nomination yet. International sales: ArtHood Entertainment
UK: Winners (Hassan Nazer)
Read article here. International sales: Other Angle Pictures
Middle East and Africa
Algeria: Our Brothers (

Rachid

Bouchareb

)
The country's first ever submission in 1969, Costa Gavras' Z, took home the Oscar and Algeria has since submitted 21 other times. Bouchareb has secured three out of four of the country's subsequent nominations - Dust Of Life in 1995, Days Of Glory in 2006 and Outside The Law in 2010 - and will be hoping to repeat history once more with Our Brothers. The film screened in Cannes' Premiere strand earlier this year and is inspired by the story of Malik Oussekine, a young man killed by police following student demonstrations in 1986. It stars French cinema mainstays Reda Kateb and Samir Guesmi alongside Raphael Personnaz and rising star Lyna Khoudri (Gagarine). Bouchareb produced the title for 3B Productions and co-writes with novelist Kaouther Adimi. International sales: Wild Bunch
Cameroon: The Planters Plantation (Dingha Young Eystein)
This is the country's third year in a row submitting to the Academy (following Enah Johnscot's The Fishermans Diary in 2020 and Ngang Romanus's Hidden Dreams in 2021) after two prior entries in 1980 in 2016. Set in a west African plantation during the 1960s, the musical follows a young woman fighting to keep the plantation her father inherited from his white master during independence. It is produced by Bgc Melody Story, Extrafix Media and Inn Amore Pictures. Sales: pending
Fresh from its Venice premiere, where it won best film and best actor (for Mohsen Tanabandeh) in the Horizons strand, is Seyyedi's dark comedy about an aspiring actor cast in a war film with tyrant filmmakers and a secret lover, played by Neda Jebraeili, that risks jeopardising his new career. Iran has two Oscars under its belt – 2011's A Separation and 2016's The Salesman both from Asghar Farhadi – and one nomination from Majid Majidi 1998 entry Children Of Heaven. Seyyedi wrote the script for World War III with Arian Vazirdaftari and Azad Jafarian and acts as a producer on the title. The film beat out the likes of Mani Haghighi's Subtraction to secure the country's submission entry. International sales: Iranian Independents
Israel: Cinema Sabaya (Orit Fouks Rotem)
A group of women, some Arab and some Jewish, take part in a filmmaking workshop that forces them to confront their differences and get to know each other in Israel's submission to the Academy. The film picked up best Israeli debut at Jerusalem Film Festival and eight nominations at the Israeli Film Academy awards. Green Productions produces. Israel has 10 nominations in the category but no wins so far. International sales: Memento International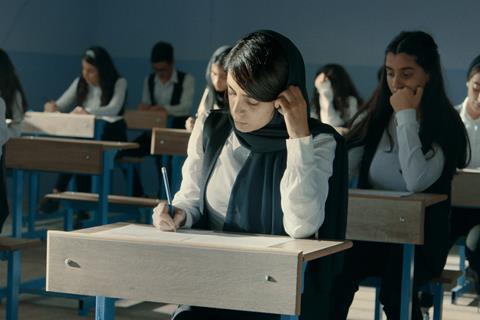 Iraq: The Exam (Shawkat Amin Korki)
This is Korki's second submission to best international feature – after 2015's Memories On Stone – and sees a woman stop at nothing to ensure her younger sister passes her exams and doesn't succumb to the same fate as her. After a world premiere at Karlovy Vary, where it was nominated for a Crystal Globe, The Exam screened at Red Sea and picked up best screenplay at Tirana Film Festival. The Iraqi Kurdistan-set film is produced by Germany's Mitos Film and Masti Film. International sales: ArtHood Entertainment
Jordan: Farha (Darin J. Sallam)
Set in 1948 Palestine, Sallam's debut is inspired by true events and follows a 14-year-old who is locked up in a small room in an abandoned village where she tries to survive. The film world premiered at Toronto International Film Festival (TIFF) last year and picked up the special mention award at the 2022 Red Sea International Film Festival. TaleBox and Laika Film & Television co-produced the feature. Jordan secured its only nomination in 2015 with Naji Abu Nowar's Theeb. Last year the country withdrew Mohamed Diab's drama Amira from selection following a local backlash against the film. World Sales: Picture Tree International
Kenya: TeraStorm (Andrew Kaggia)
Produced by Kenyan 3D animation company Afrikana Digital, TeraStorm sees a group of superheroes team up to defeat an ancient wizard who's threatening to destroy the earth. This is Kaggia's feature debut and he also acts as writer and executive producer. Kenya has submitted six other times since 2012 but has yet to claim a nomination. Sales: pending
Lebanon: Memory Box (Joana Hadjithomas and Khalil Joreige)
The directing duo's latest project was nominated for Berlin's Golden Bear in 2021 and has since screened at Seville, Red Sea and Shanghai festivals. Memory Box follows a mother and daughter whose relationship opens up when a package arrives containing old notebooks and photographs. It is produced by About Productions, France's Haut et Court, and Canada's micro_scope. Lebanon has been nominated twice before – in 2017 for Ziad Doueiri's The Insult and in 2018 for Nadine Labaki's Capernaum. International sales: Playtime
Premiering at Cannes in Un Certain Regard, where it won the Fipresci prize, is a drama about a woman and her closeted homosexual husband who run a caftan shop in the Moroccan city of Sale. This is Touzani's second submission to the Oscars following 2019's Adam (though she did collaborate on the screenplay for last year's Oscar submission - Nabil Ayouch's Casablanca Beats). The Blue Caftan is produced by Ali n' Productions and France's Les Films du Nouveau Monde, in co-production with Belgium's Velvet Films and Denmark's Snowglobe, with support from the Moroccan Cinema Centre. Morocco came close to a nomination in 2011 when Roschdy Zem's Omar Killed Me made the shortlist. International sales: Films Boutique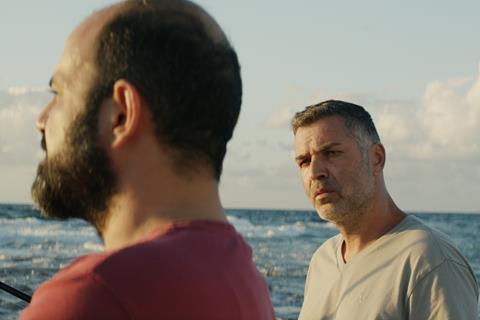 An aspiring but depressed writer living in Hafia forms an unlikely friendship with his small-time crook neighbour in Haj's second feature. It premiered in Cannes' Un Certain Regard strand where it picked up the best screenplay award. Mediterranean Fever is a co-production between Germany's Pallas Film, France's Still Moving, Cyprus's AMP Filmworks and Haifa-­based Majdal Films. From 14 previous submissions, Hany Abu-Assad directed both of Palestine's nominations – 2005's Paradise Now and 2013's Omar. International sales: Luxbox
Saudi Arabia: Raven Song (Mohamed Al Salman)
The country's sixth Oscar submission follows a 30-year-old man who is diagnosed with a brain tumour just as he falls in love with a mysterious woman. The comedy is Al Salman's feature debut and will have its world premiere at Red Sea Film Festival (December 1-10). Raven Song is produced by Telfaz11 and was one of the winners of Saudi Film Commission's Daw Film Competition. International sales: Telfaz11
Senegal: Xale (Moussa Sene Absa)
World premiering at the upcoming BFI London Film Festival (Dare) is a Wolof-French language drama based on a novel by Mandir N. Thiaw about a tragic incident that plagues a family even 10 years on. Absa, who wrote the film's screenplay with Pierre Magny and Ben Diogaye Beye, is best known for his 2003 film Madame Brouette which played in competition at Berlin. Xale is produced by Les Films du Continent. This is Senegal's fourth submission to the Oscars. Both its 2017 and 2019 entries - Alain Gomis's Felicite and Mati Diop's Atlantics – made the shortlist but did not secure nominations. World sales: Sudu Connexion
Tanzania: Tug Of War (Amil Shivji)
Read article here. International sales: pending
Tunisian-French director Sehiri made her fiction feature debut with this gentle human drama set in an orchard, which played at Directors' Fortnight in Cannes. The film follows a group of teenage girls working as fig pickers. Tunisia scored its first-ever Oscar international feature nomination at the 2021 awards for Kaouther Ben Hania's The Man Who Sold His Skin. International sales: Luxbox
Turkey: Kerr (

Tayfun

Pirselimoğlu)
This crime thriller follows a man who witnesses a murder and reports it to the police, only to find himself implicated. Based on Pirselimoglu's novel of the same name, the filmmaker is known for features such as Hair, which played in competition at Locarno in 2010. Turkey has yet to receive an Oscar nomination in this category from 29 previous submissions, five of which came from renowned director Nuri Bilge Ceylan, who came closest to a nod when reaching the shortlist with Three Monkeys in 2009. World sales: Gataki Films
Uganda: Tembele (Morris Mugisha)
Making history as Uganda's first ever Oscar submission, this drama follows a man who works on a garbage truck, battling a mental setback after losing a son. It is written, directed and produced by actor-turned-director Mugisha who first rose to fame in 2008 on reality show Big Brother Africa. His debut film Stain picked up five nominations at the 2021 African Movie Academy Awards and a win for leading actor Joan Agaba. Tembele stars Patriq Nkakalukanyi, Ninsiima Ronah, who co-wrote the screenplay with Mugisha, and Cosmas Sserubogo. MO ideas produces. International sales: MO Ideas
Oceania
Noomi Rapace stars in this Macedonian-set gothic horror about a young girl who is turned into a witch by an ancient spirit. The debut feature of Stolevski, who is Macedonian-Australian, You Won't Be Alone had its world premiere at Sundance 2022 where it was nominated for the World Cinema – Dramatic audience award. The film has since made its way around the festival circuit with screenings at Sitges, Sydney, Palm Springs, London, and Bucheon where it picked up the best film award. Making up the rest of the cast are Anamaria Marinca, Alice Englert, Sara Klimoska and Carloto Cotta. Australia's Causeway Films produces alongside the UK's Head Gear and Metrol Technology. Focus Features and Universal are distributing the title. Australia has been nominated once before for Martin Butler and Bentley Dean's Tanna in 2016 and made the shortlist in 2009 for Warwick Thornton's Samson and Delilah.
Indonesia: Missing Home (Bene Dion Rajagukguk)
Based on the director's own novel, this comedy-drama sees two parents - who desperately want their children to come back home - orchestrate a plan to pretend they are getting a divorce. It is produced by Imajinari and Kathanika Entertainment. Though no nominations, Indonesia's 23 submissions have recently included 2021 TIFF Platform winner Yuni; 2018 festival favourite Memories Of My Body; and 2017 Cannes Directors' Fortnight title Marlina The Murderer In Four Acts. Sales: pending
New Zealand: Muru (Tearepa Kahi)
Based on the real events of 2007, Cliff Curtis stars as a Maori police officer conflicted when an Indigenous community is raided by police over suspicions of a domestic terrorist cell. The drama opened New Zealand Film Festival and had its international premiere at TIFF's Contemporary World Cinema section before it screens at Busan's Flash Forward strand in October. Alongside Curtis is Jay Ryan, Manu Bennett and Simone Kessell. Production companies are Jawbone Pictures, October 15 and Wheke Group. World sales: Arclight Films