Despite running online with a slimmed-down Berlinale Competition selection, sellers told Screen they were impressed by the business that took place during this year's European Film Market.
Here are the major deals that took place, both before, during, and in the days after this year's event (which ran March 1-5).
Berlin Competition
Céline Sciamma's Petite Maman secured the first major US deal for a festival title with Neon acquiring North American rights from mk2. Mubi picked up the rights for UK-Ireland and Turkey after the festival as well as Australia/New Zealand (Madman), Benelux (Cinéart), CIS (Russia World Vision), Denmark (Angel), ex-Yugoslavia (Demiurg), Germany (Alamode), Greece (Weirdwave), Israel (Red Cape), Japan (Culture Entertainment), Latin America (Sun Distribution) Norway (Arthaus), Poland (New Horizons), Portugal (Midas), South Korea (Challan), Spain (Avalon), Switzerland (Cinework), Sweden (Folkets Bio) and Taiwan (Swallow Wings).
Heretic Outreach secured a slew of deals on Radu Jude's Golden Bear winner Bad Luck Banging Or Loony Porn; to Germany (Neue Visionen), Taiwan (Swallow Wings), Poland (New Horizons), ex-Yugoslavia (MCF Megacom), Greece (Cinobo), Russia (Capella Film), France (Météore Films), Italy (Lucky Red), Portugal (Films4you), Lithuania (Kino Pavasaris), Estonia (Must Käsi), Israel (Lev Cinemas), Brazil (Imovision), and Hong Kong (Edko Films Limited).
Kino Lorber picked up North American rights to German director Dominik Graf's Fabian – Going To The Dogs from Les Films du Losange. The film has also sold to Japan (Moviola), Australia and New Zealand (Palace Films), China (Huanxi Media), South Korea (Alto Media), Taiwan (Swallow Wings), Portugal (Legendmain Filmes), Poland (Aurora), Hungary (Cirko) and the Baltic States (European Film Forum Scanorama).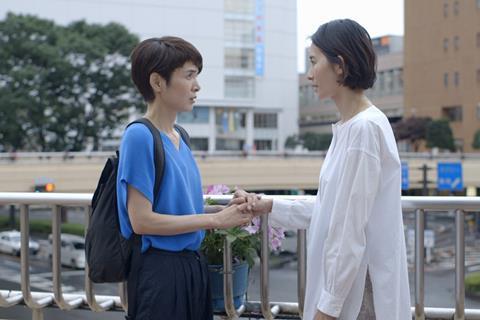 Ryusuke Hamaguchi's Silver Bear Grand Jury Prize winner Wheel Of Fortune And Fantasy was sold by m-appeal on the eve of the festival to leading French arthouse outfit Diaphana, Leopardo Filmes for Portugal; GreenNarae Media for Korea; and Andrews Films for Taiwan. After the festival it has secured deals for Spain (Caramel Films), Brazil (Belas Artes Group), Hong Kong (Edko Films) and China (Jetsen Huashi Wangju).
Hong Sangsoo's Introduction, winner of the Silver Bear for Best Screenplay, was acquired for the US by Cinema Guild and for France by Capricci.
Beta secured deals for two competition titles after the festival. Maria Schrader's I'm Your Man, whose star Maren Eggert won Berlin's first gender-neutral Silver Bear acting prize for best leading performance last week, went to France (Haut et Court), Italy (Koch Media), Spain, Portugal and Latin America (Sun Distribution), Scandinavia (Edge Entertainment), Switzerland (Filmcoopi), CIS and Baltics (Volgafilm), Poland (Monolith), Hungary (Cirko Film), Czech Republic/Slovakia (Film Europe), former Yugoslavia (Discovery Film), Turkey (Filmarti Film), Israel (Nachshon), Greece (Strada Films), Taiwan (Swallow Wings), Korea (Contents Gate) and Hong Kong (EDKO Films).
Beta also posted sales on Daniel Brühl's directing debut Next Door. Territories closed include France (Eurozoom), CIS (Russian Report), Poland (Aurora), Hungary (Cirko Film), Czech Republic/Slovakia (Film Europe), former Yugoslavia (Discovery Film) and the Baltics (Kino Pavasaris).
Natural Light, the feature debut of Hungary's Dénes Nagy and winner of the silver bear for best director, was sold by Luxbox to the UK (Curzon), Portugal (Alambique), Poland (Aurora), Czech Republic and Slovakia (Film Europe) and Turkey (Mars Film).
Totem sold competition title Ballad Of A White Cow to Benelux (Cherry Pickers), Brazil (Imovision), Czech Republic/Slovakia (Artcam Distribution), China (MovieZone Group), France (KMBO), ex-Yugoslavia (Megacom), Greece (Danaos), Japan (Longride), Poland (Aurora Distribution) Portugal (Alambique), Scandinavia (Angel Films), Spain (Surtsey Films) and Taiwan (Swallow Wings).
Generation
In a deal with The Match Factory, Mubi acquired all rights for Dash Shaw's Cryptozoo for the UK, Ireland, Germany and Turkey. The adult animation debuted at Sundance before earning a special mention in Berlin's Generation competition.
Market (US & Canada)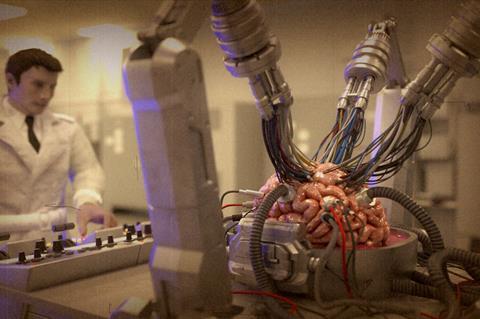 FilmNation sold out international territories on Red Rocket from The Florida Project director Sean Baker, with the majority going to Focus Features. A24 took North America, Le Pacte took France and Roadshow took Australia-NZ among other deals.
The US sales company also pre-sold Paul WS Anderson's In The Lost Lands, starring Milla Jovovich and Dave Bautista, to the UK (Studiocanal), Germany/Switzerland (Constantin), France (Metropolitan Film Export), Australia/New Zealand (Roadshow Distribution), CIS (Volga Films), Italy (Eagle Pictures), Lat Am/Spain/Portugal (Sun Distribution Group) and Eastern Europe (Vertical).
Deals including Scandinavia on Rodney Ascher's documentary A Glitch In The Matrix led the way for Magnolia Pictures International, with further sales on Held, Listen, When I'm Done Dying and Some Kind Of Heaven.
Sundance 2021 thriller Coming Home In The Dark sold for MPI International to Germany, France and Spain among others.
Netflix picked up US rights to Liam Neeson thriller The Ice Road from Solution Entertainment Group. The streamer also pre-bought worldwide on Scott Cooper's Christian Bale drama The Pale Blue Eye, from Cross Creek, MadRiver, CAA Media Finance and Endeavor Content.
Myriad Pictures sold Iain Softley's The Dead Spit Of Kelly starring Jason Isaacs to Sony Pictures International Productions for the UK and Ireland.
Titles selling for sales and distribution firm Utopia included 2020 SXSW and Toronto selection Shiva Baby and SXSW pick Golden Arm.
Media Rights Capital used its non-fiction arm MRC Non-Fiction to sell Edgar Wright's music documentary The Sparks Brothers to Focus Features, which will roll out in the US with Universal Pictures handling international.
VMI Worldwide licensed UK rights to Dazzler Media on Alex Noyer's upcoming horror Sound Of Violence.
Second World War football drama The Match was picked up by Altitude for the UK from nascent Las Vegas-based firm OneTwoThree Media.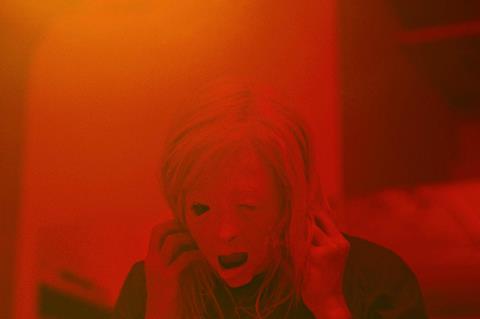 Andrea Riseborough, Sean Bean, Christopher Abbott and Jennifer Jason Leigh Sundance 2020 thriller Possessor has sold to France through Arclight Films.
Pinnacle Peak Pictures, renamed after Pure Flix's sale to Sony, has sold Walking With Herb to all Latin America; Warrior Queen Of Jhansi to Australia, UK and Latin America; and Beckman to five territories including South Korea.
Soros, Jesse Dylan's documentary about American billionaire George Soros, has secured deals to UK, French-speaking Europe and Canada among others through WaZabi Films.
New Los Angeles-based firm GQue Films has sold Hot Docs selection Bare to North America, the UK and French-speaking Europe (minus Belgium).
Samuel Goldwyn Films picked up Argentinian psychological thriller La Dosis from Oration Films for North America.
IFC Films has picked up North American rights to Sonia Kennebeck's Toronto 2020 documentary thriller Enemies Of The State.
Highland Film Group has signed distribution deals for action-thriller One Way starring Kevin Bacon and Colson Baker, known professionally as Machine Gun Kelly.
Canadian outfit Attraction has sold CG animation Felix And The Treasure Of Morgaa to territories including UK, US, Spain and France.
Los Angeles-based Level 33 Entertainment has licensed pandemic thriller Corona, sci-fi Agent Revelation and thriller Flashburn to Zazie Films for Japan.
Toronto-based Syndicado Film Sales secured a deal for all English-speaking territories on documentary Andrey Tarkovsky. A Cinema Prayer.
Culmination Productions sold Anand Tucker's UK project Curtain Call, starring Gemma Arterton, Colin Firth and Paapa Essiedu, to companies including Square One Entertainment for German-speaking Europe, Notorious Pictures for Italy, and California Filmes for Latin America. Sony Pictures International Production has UK/Ireland, Australia and New Zealand rights.
Endeavor Content sold Ewan McGregor project The Birthday Cake to Signature Entertainment for the UK and Ireland, Australia and New Zealand. It's directed by first timer Jim Giannopoulos and is now in post.

Andrés Baiz's thriller Panopticon, starring Shailene Woodley and Anthony Mackie, pre-sold in key territories to Metropolitan Filmexport (France), Square One Entertainment (Germany and Austria), Joy N Contents Group (South Korea and Notorious Pictures (Italy and Spain) for AGC International.
Film Bridge International sold Alicia Silverstone shark thriller. The Requin in key territories including Reset Collective (Australia/New Zealand), YouPlanet (Spain) and Mediawan (France).
Market (Europe)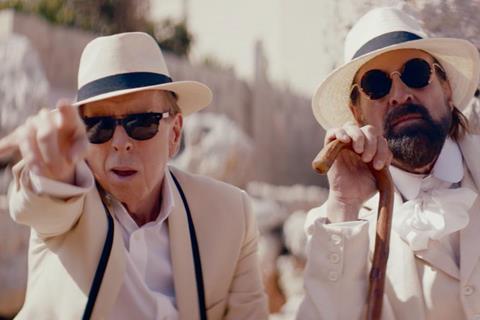 Film Constellation sold English-language Finnish horror The Twin to genre platform Shudder for US, Canada, UK-Ireland and Australia-New Zealand. The film is about to go into production starring Teresa Palmer.
A busy week for UK-Ireland distributor Picturehouse Entertainment saw the company pick up Joanna Hogg's sequel The Souvenir Part II from Protagonist Pictures; Harry Wootliff's True Things starring Ruth Wilson and Tom Burke from The Bureau; and Hanna Bergholm's Hatching from Wild Bunch.
Fortissimo Films has sold Japanese filmmaker Yoshida Kota's Sexual Drive to Film Movement for the US and Canada.
Vertical Entertainment has taken UK and US rights to Daniel Graham's The Obscure Life Of The Grand Duke Of Corsica in a deal brokered by finance partner Ingenious; with sales agent Amp International securing additional sales including Australia and Benelux.
Danish sales firm REinvent added deals on action thriller Omerta 6/12 for Germany, Austria, Switzerland, Spain and Poland; for Margrete – Queen Of The North to Spain and Germany; The Emigrants to Hungary and former Yugoslavia; and The Pact to former Yugoslavia and Spain. Korea's Home Choice also picked up three titles from Reinvent – Cold Hawaii, Happily Never After and Sex.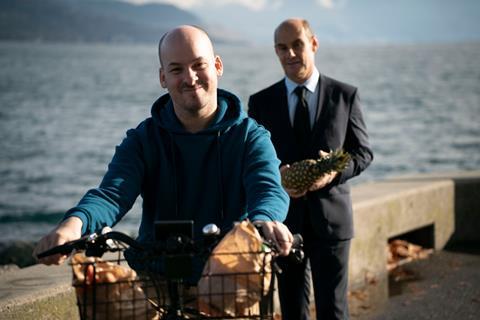 Elle Driver sealed a slew of deals on Bernard Campan and Alexandre Jollien's pioneering French comedy-drama Beautiful Minds to Benelux (Cineart), Spain (Youplanet Pictures, Caramel), CIS (Paradise Film Distribution), Poland (Monolith), Germany (X-Verleih), Israel (Red Cape, Nachshon Films), Italy (Notorious Pictures), ex-Yugoslavia (Blitz), Portugal (Cinemundo) and Switzerland (JMH Distributions),Canada (Les Film Opale), Latin America (California Filmes) and Taiwan (Vie Vision Pictures).
Beta Film secured a North American deal with Kino Lorber on Berlinale 2020 selection Berlin Alexanderplatz.
Also heading to the US is Syrian political thriller The Translator, through Paris-based sales company Charades.
UK sales and production firm Parkland Pictures sold two thrillers, Silent Night and Nemesis, to Samuel Goldwyn Films for North America. Parkland's distribution sister company Parkland Entertainment picked up Italian horror The Nest from True Colours.
Documentary specialists Dogwoof sold Andreas Koefoed's The Lost Leonardo, about a 'lost' portrait of Jesus Christ attributed to Leonardo da Vinci, to Sony Pictures Classics for worldwide excluding the UK, France and Germany.
Nordic stalwart TrustNordisk has secured multiple sales on titles including military drama Do Not Hesitate; Norwegian comedy Everybody Hates Johan; comedy-drama Nothing To Laugh About; psychological thriller Speak No Evil; and historical drama Betrayed.
Berlin-based Media Move has sold female-led Australian revenge thriller The Flood to North America, UK and Latin America.
Ninja Thyberg's gender and power exploration Pleasure has sold to France, Germany, Spain and South Korea among others via Paris-based Versatile.
Leading Russian distributor Central Partnership has secured deals including China on disaster movie Chernobyl.
New Europe Film Sales closed a deal for French rights to Norwegian animated feature Christmas At Cattle Hill to KLB, with Samuel Goldwyn Films having taken North American rights before EFM.
Les Films du Losange sold comedy-drama My Best Part to Altered Innocence in the US, with further deals for Germany, Israel and Brazil among others.
Canadian rights to Amelia Moses' werewolf thriller Bloodthirsty went to Raven Banner in a deal with the producer, with Reel Suspects representing further sales.
UK-based Reason8 secured sales across its slate including to Gravitas Ventures in North America for Women; to 101 Films in the UK-Ireland for Sweet River; and to Russia-CIS for Joy Womack: The White Swan.
Producers Alief Film Company sold Antoneta Kastrati's Kosovar Oscar entry Zana to Matchbox Films for UK-Ireland and Australia-New Zealand.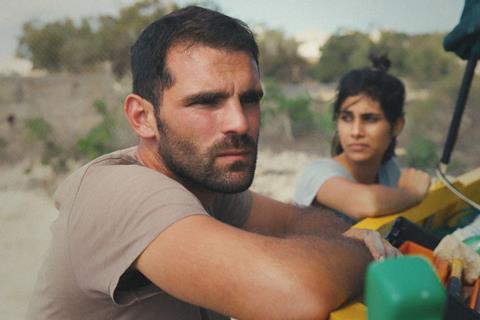 Memento International has sold multiple territories on Sundance title Luzzu, including Kino Lorber in North America, Peccadillo Pictures in the UK and Epicentre in France. The sales firm has also confirmed deals on Berlin 2020 opener My New York Year, including Vertigo Releasing in UK-Ireland.
Having sold to Sky for the UK in January, Metro International Entertainment added sales on rock 'n' roll biopic Creation Stories, including Australia-New Zealand, Japan and the Middle East.
German outfit Arri Media International set deals including US and Canada on family animation The Ogglies: Welcome To Smellville.
Rocket Science pre-sold Michael Gracey's Better Man, about UK singer Robbie Williams, to the UK (Entertainment), Germany and Austria (Tobis), Australia (Village Roadshow), Italy (Lucky Red), CIS/Baltic States (Volga), Scandinavia (Nordisk), Eastern Europe (Vertical), Benelux (The Searchers), Switzerland (Ascot Elite), Middle East (Front Row), Greece/Cyprus (Odeon), Portugal (Lusomundo), and Israel (Forum). It is set to shoot this summer.
UK-based company Devilworks acquired two titles to release through its North American distribution arm: anthology horror 100 Candles, and action thriller Fear from Breakthrough Entertainment.
Horror specialists Jinga Films added sales on a range of titles, led by Mauro Ivan Ojeda's The Funeral Home to territories including Russia-CIS, Malaysia, Brunei and Cambodia.
Film Movement picked up North American rights to Palestinian director Ameen Nayfeh's 200 Meters from Italian outfit True Colours, while fellow Italian sales company TVCO sold Dace Pūce's Latvia-Finland drama The Pit to Arsenal for Germany.
Official Competition, directed by Argentinian filmmakers Mariano Cohn and Gastón Duprat, and starring Penelope Cruz and Antonio Banderas sold to Lucky Red (Italy), Studiocanal (Germany and Austria), Scanbox (Scandinavia),Pathe (Switzerland) MK2 Mile End Canada), Madman (Australia and New Zealand), Golden Scene (Hong Kong and Macau), Sahamongkol Film (Thailand) for Protagonist and MediaPro.
Market (Asia-Oceania)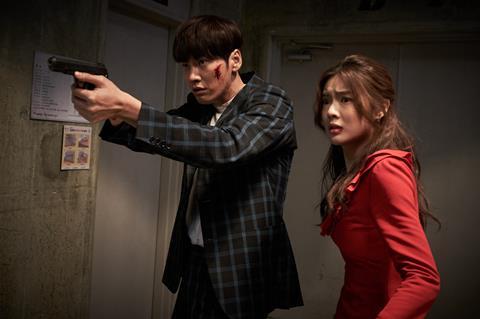 Korean hostage crisis drama The Point Men proved popular for Megabox Plus M, selling to 14 territories including Japan and Taiwan.
kth scored strong sales on action comedy Mission Possible, with Japan, the US and Taiwan among the countries to jump on the title.
Also from Korea, K-Movie Entertainment pre-sold The Outlaws sequel The Roundup to a raft of territories including Japan. Train To Busan's Don Lee stars.
Finecut closed a selection of deals on titles including crime thriller Midnight, action fantasy Slate, heist feature Pipeline and mystery thriller The Anchor.
Dubai-based Cercamon sold coming-of-age comedy Paper Spiders to Entertainment Squad for North America.
Australian outfit Odin's Eye sealed deals on titles from animation franchise Tales From Sanctuary City, including The Wishmas Tree, Combat Wombat and Daisy Quokka: World's Scariest Animal to Vertical Entertainment for the US.